Becoming more active: "I feel the most motivated I've ever been"
Since January, we've been hearing from Shona, a 20 year old disability, lifestyle and beauty blogger on her swimming journey and becoming more active. In her sixth blog post she tells us how after having a break she is more motivated than ever to continue on her swimming journey.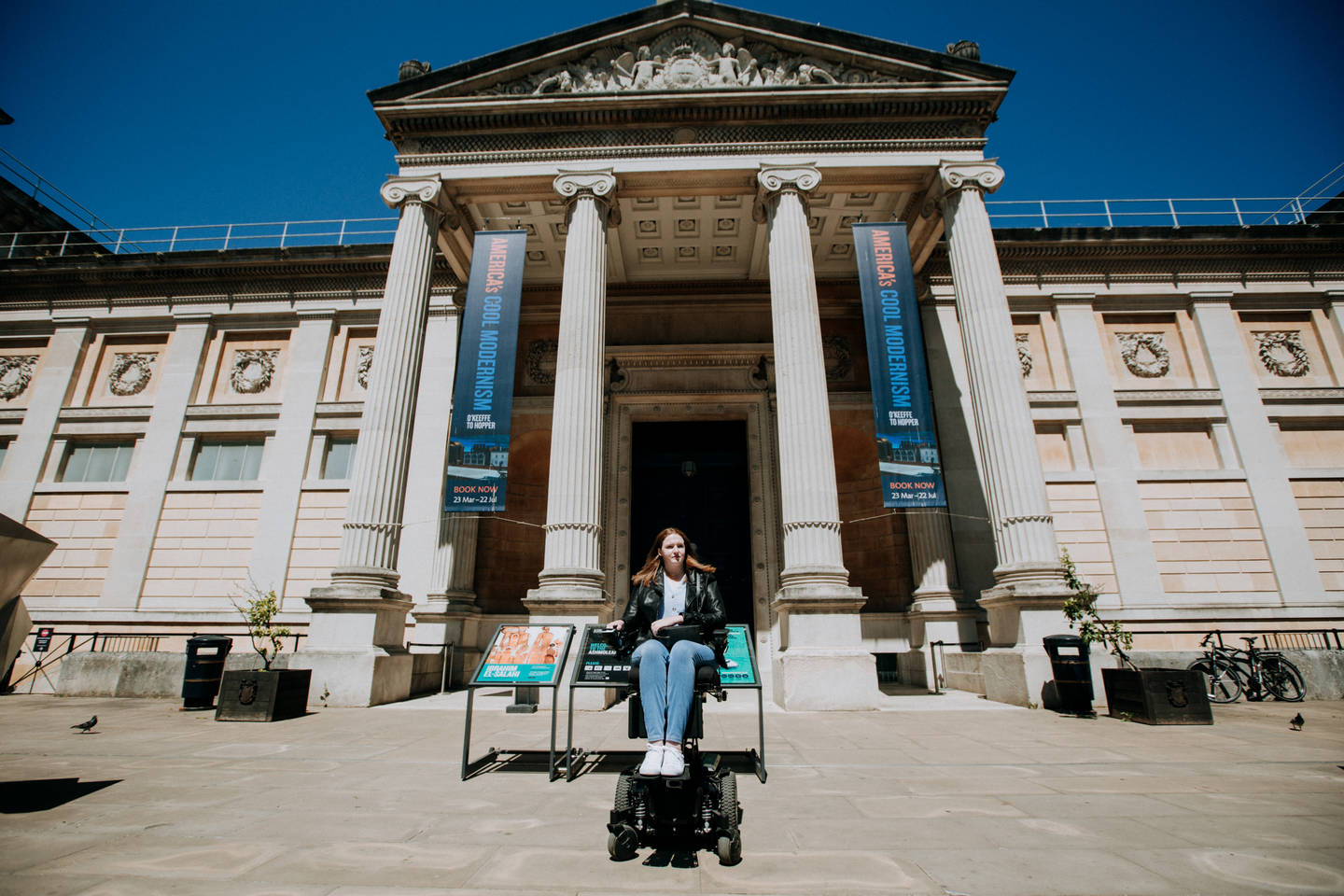 Last week I was finally able to get back to swimming after having to take a break due to some ear piercings I recently got. It's fair to say that I really missed being in the pool during my break, but I don't think I understood just how much I missed it until I had my first session back.
I knew that I'd lost a lot of strength during my break and that it would take me twice as long to build it up again, as well as building up my stamina but I felt the most motivated I'd ever been. I was also very relieved to get into a cold pool during this heatwave we've been having!
I was only able to stay in the pool for 35 minutes during my first time back, previously I could manage an hour, but I tried not to be disappointed. I kept reminding myself that I'm practically starting from the very beginning again and we all have to start from somewhere. For me though I was just happy to have that feeling of being free again, free from any worries and stress. For me swimming is not only great for my physical health, it's also beneficial for my mental health and I'm really glad to have my one hour a week back where I can unplug from everyday life.
So, when one of the panels of the buildings glass ceiling shattered, due to the heat we suspect, I was gutted to find out that I wouldn't be swimming for at least a week until it's fixed. I was so ready to start going once a week again, maybe even twice, but suddenly that all came to a standstill. I'm not entirely certain when I will be able to go swimming again, it likely won't be this week I know that for sure. I looked into maybe going to another pool but my other options are two bus rides away, I'd be on the bus longer than I would be in the pool!
In reality, another week away won't hurt me but it has shown me even more how much I enjoy swimming as part of my routine. I knew at the beginning of the year that I would enjoy it because I've always loved swimming. I guess I just didn't predict how attached I would get to it.
If you didn't catch Shona's last blog post, you can read it here.
Keep a look out on our news section, Twitter and Facebook to see how Shona gets on achieving her swimming goals over the next six weeks.
Photography credit: Maciek Tomiczek www.maciektomiczek.com