Adenegan and Hahn set new world records at London Anniversary Games
The stunned 17-year-old could only describe her new T34 100m world best as "crazy" after beating her idol, Hannah Cockroft, to top spot at the London Anniversary Games.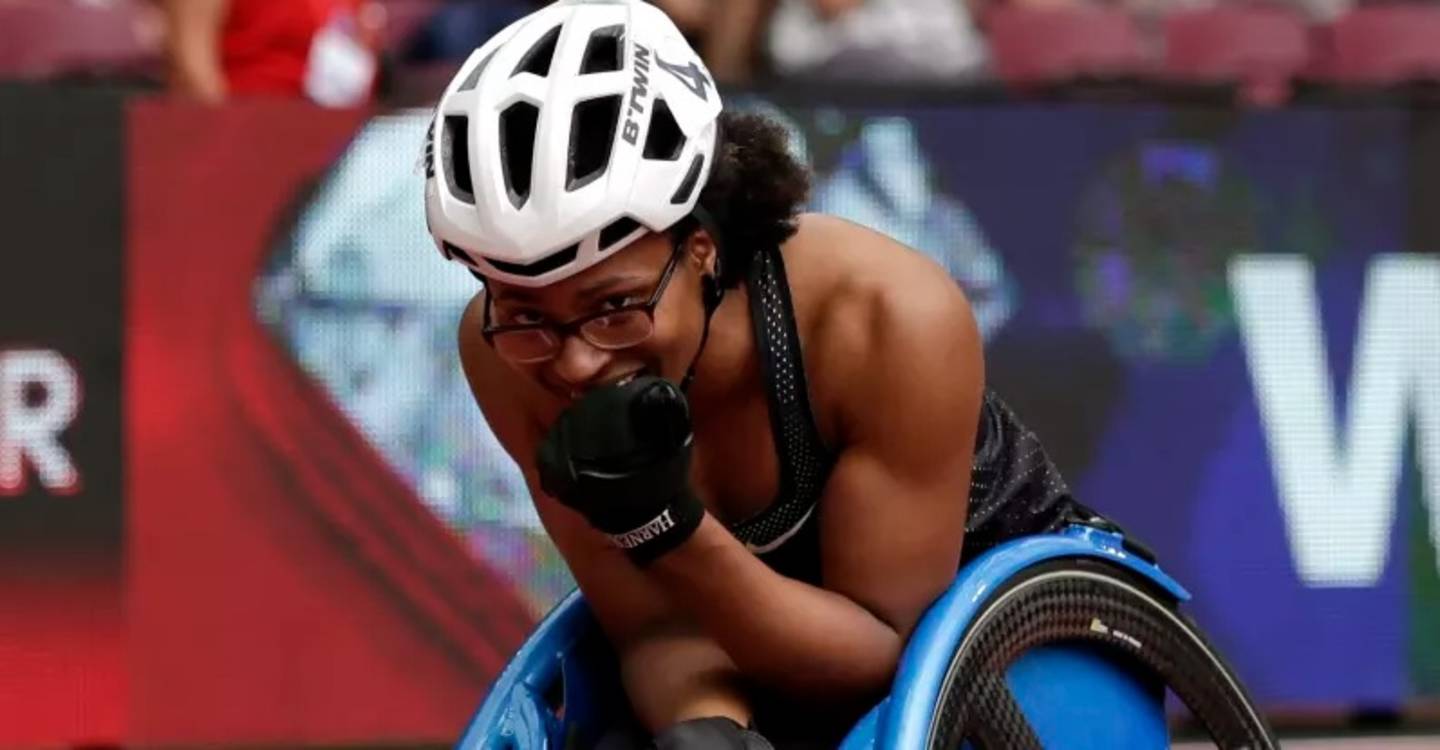 Kare Adenegan recorded a time of 16.80 seconds to smash the previous world record time by 0.38s, set by Cockroft when representing ParalympicsGB at Rio 2016.
But with the teenager's previous best clocking in at 17.37s, not even she could believe what unfolded in the London Stadium on a day where Sophie Hahn also rewrote the record books.
"I can't believe what just happened to be honest. I looked at the sign and I saw it said world record and I said 'that's crazy.'"
Said Adenegan, who won three medals at her maiden Paralympic Games two years ago.
I have so much respect for Hannah. She inspired me so much to get involved with the sport.
Cockroft relishing new competition
"I knew this race was going to be tough and I gave it everything. I really wanted it, so I just had to do my own race and I am so happy with how it went."
The 2017 World Championship silver medallist shot out the blocks to establish a comfortable lead and cross the line 0.75s ahead of Cockroft in second.
But five-time Paralympic champion Cockroft couldn't be too disappointed, instead thrilled for her compatriot and the challenges that await in the years to come.
"I have been watching Kare's times this season and she has progressed so amazingly well," she said.
"Now someone is up there with me. I feel like it's game on and this is what I have been looking for in this event."
Meanwhile, Sophie Hahn set a new world record as British athletes dominated the podium in the T38 200m final.
The 21 year old athlete breezed aside all opposition to record a record breaking time of 25.93s and smash her own previous best.
The time on the clock proved no surprise for the Rio 2016 Paralympic champion across 100m, convinced good form was behind her as she ramps up preparation for Tokyo 2020.
"I knew I was in good shape when I came here. It's a good track, good crowd and you can run the event of your life," she said.
"This year has been all building in the gym and not on the track and getting stronger so the next two years I am ahead of the game."
Records continued to tumble as silver medallist Ali Smith and third placed Bethany Tucker recorded new personal bests.
Credit: Paralympics GB