Golden boy David Smith warns of tough competition in Liverpool
Britain's Paralympic gold medallist David Smith MBE begins his quest for the BISFed 2018 World Boccia Championship title later this week (12-18 August) at Exhibition Centre Liverpool. And while the BC1 player may only have been unbeaten once in the last 18 months, he has warned that making the podium will be "no walk in the park".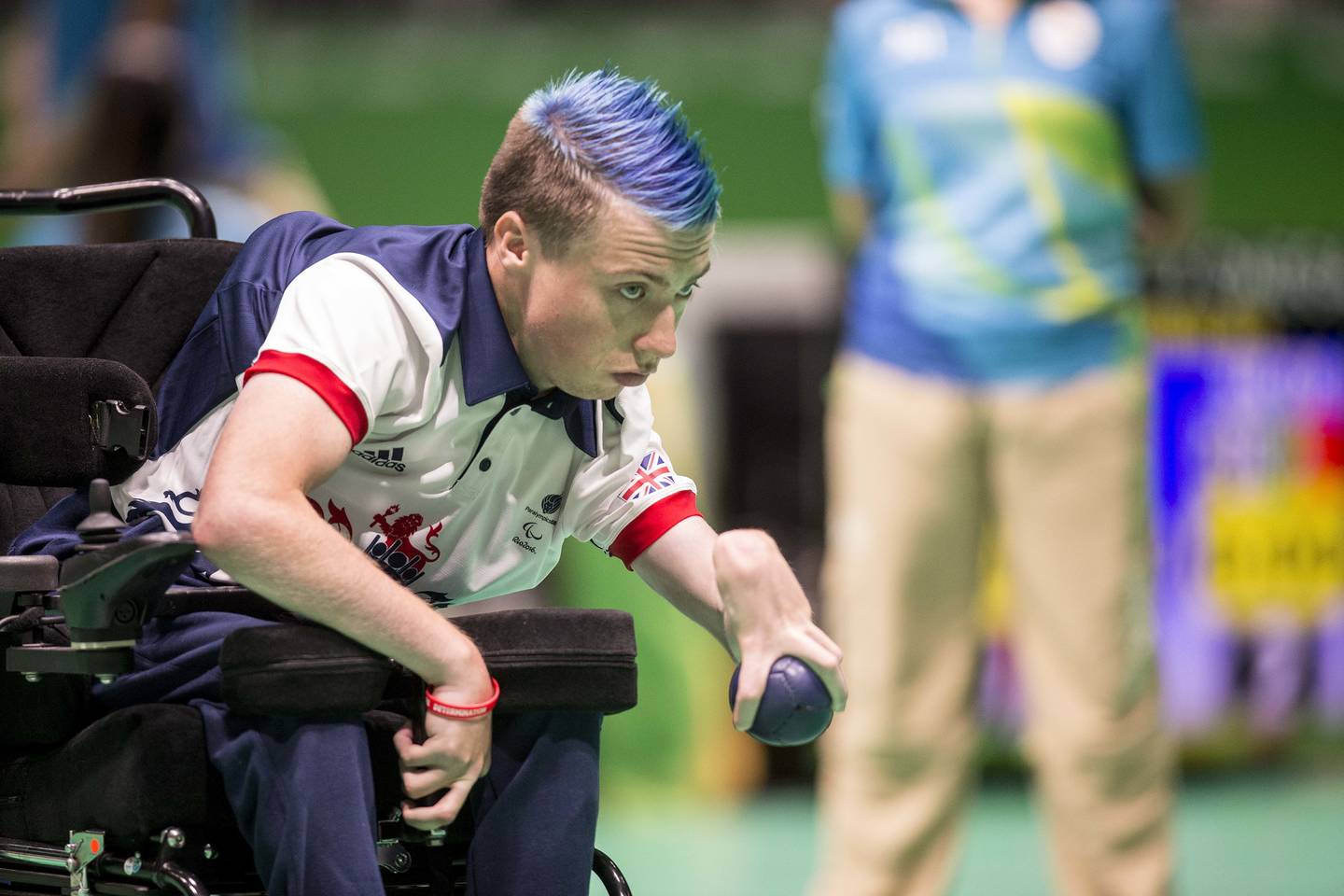 The BISFed 2018 World Boccia Championships - which is funded by The National Lottery, is set to attract 180 players from 33 countries to Exhibition Centre Liverpool from 12-18 August 2018. Athletes will battle it out for world titles, as well as crucially important ranking points ahead of the Tokyo Paralympic Games in 2020.
Paralympic gold medallist and home favourite, David Smith MBE says the competition will be high contested across all categories. He said:
"I'm going in as World number one and Paralympic gold medallist. I'm in pretty good nick but all of the players in the top eight of the world rankings are really credible threats. It's wide open with the likes of Daniel Perez of the Netherlands, Russia's Mikhail Gutnik, Brazil's José Carlos Chagas de Oliveira and Witsanu Huadpradit of Thailand.
"As a team, we're really prepared and we have had a good run of results but one ball can kill your game in any of the categories. The BC3 category, for example, is a really interesting one. You've got Grigoris Polychronidis of Greece and Britain's Jamie McCowan in the number one and two spots. But you've got Jeong, a Korean, the Paralympic gold medallist, who hasn't played since Rio. He is a ridiculously good player so he really is the one to watch. He's still ranked 11th and nobody wants him in his pool. Despite his lack of international match play, I doubt he is rusty."
Organisers are determined to make the event in Liverpool the best World Championships ever.
For the first time in a boccia event, spectators will be able to get up close to the action with courtside seating available on the eleven outside courts. The central show court will feature tiered seating, theatrical lighting and aerial cameras that will allow spectators to get a bird's eye view of the court.
In another world first, the traditional boccia schedule has been ripped up so that the gold medal matches take place one at a time on the show court to dramatically improve athlete and spectator experience. They will now be able to focus all their attention on each final, creating a superb atmosphere.
GB is fielding a ten-strong team which will also include defending World Champion Stephen McGuire (Scotland) who has enjoyed an incredibly successful season. Five other Paralympians Claire Taggart (Northern Ireland), Jamie McCowan (Scotland), Patrick Wilson pictured below (Scotland) Jess Hunter (England) and Evie Edwards (England) will also be vying for World titles.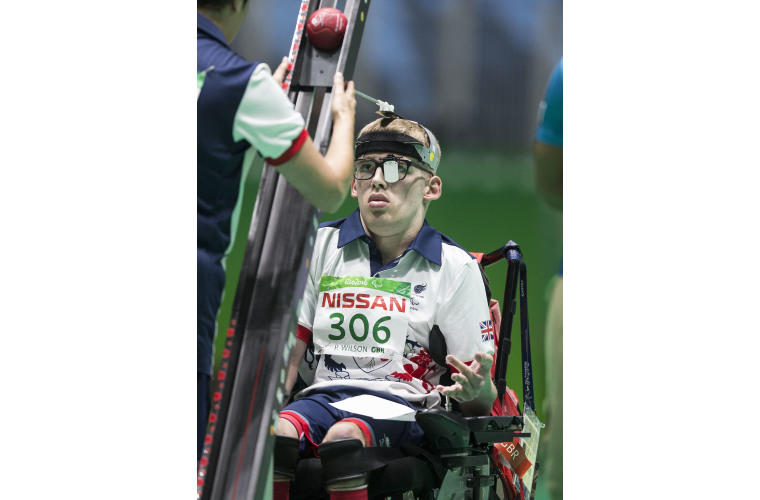 New faces in the squad complete the line-up. Wales' Ricky Stevenson impressed selectors at the 2017 UK Championships where he pushed his mentor David Smith all the way in two close matches. He made his international debut in the 2018 Regional Open Madrid. Will Hipwell (England) made his international debut in 2017 while Louis Saunders (England) is the youngest player in the squad. At 16, he collects his GCSE results three days after the Championships draw to a close.
Boccia UK's Performance Director, Helen Nicholls, said:
"The British team is well aware that they will have to be at the top of their game to succeed in Liverpool, across all the classifications. The hard work, the training and the preparation is complete and we're confident that the athletes have the ability to compete at the very highest level.
"The challenge is being at their very best when it really counts but that is the beauty of elite sport, whilst the team are quietly confident, they are also very respectful of the challenge ahead. It will be tough but that's what makes elite sport so interesting!"
The BISFed 2018 World Boccia Championships has been made possible thanks to UK Sport's National Lottery funding through its Major Events Programme.
The event will be streamed live from Sunday 12 August from 09:00-19:00 BST to Saturday 18 August from 10:30-18:00 BST on the BBC Sport website, Sport app & connected TV.
Tickets for the Championships are still available to buy online. To find out more about the BISFed 2018 World Boccia Championships, competition schedule, tickets and travel information, visit World Boccia website.