Special night for Get Out Get Active at Beyond Sport Global Awards
Activity Alliance and consortium partners are celebrating after last night's Beyond Sport Global Awards, where our ground-breaking Get Out Get Active (GOGA) programme was shortlisted in the Sport for Good category at the ceremony in New York.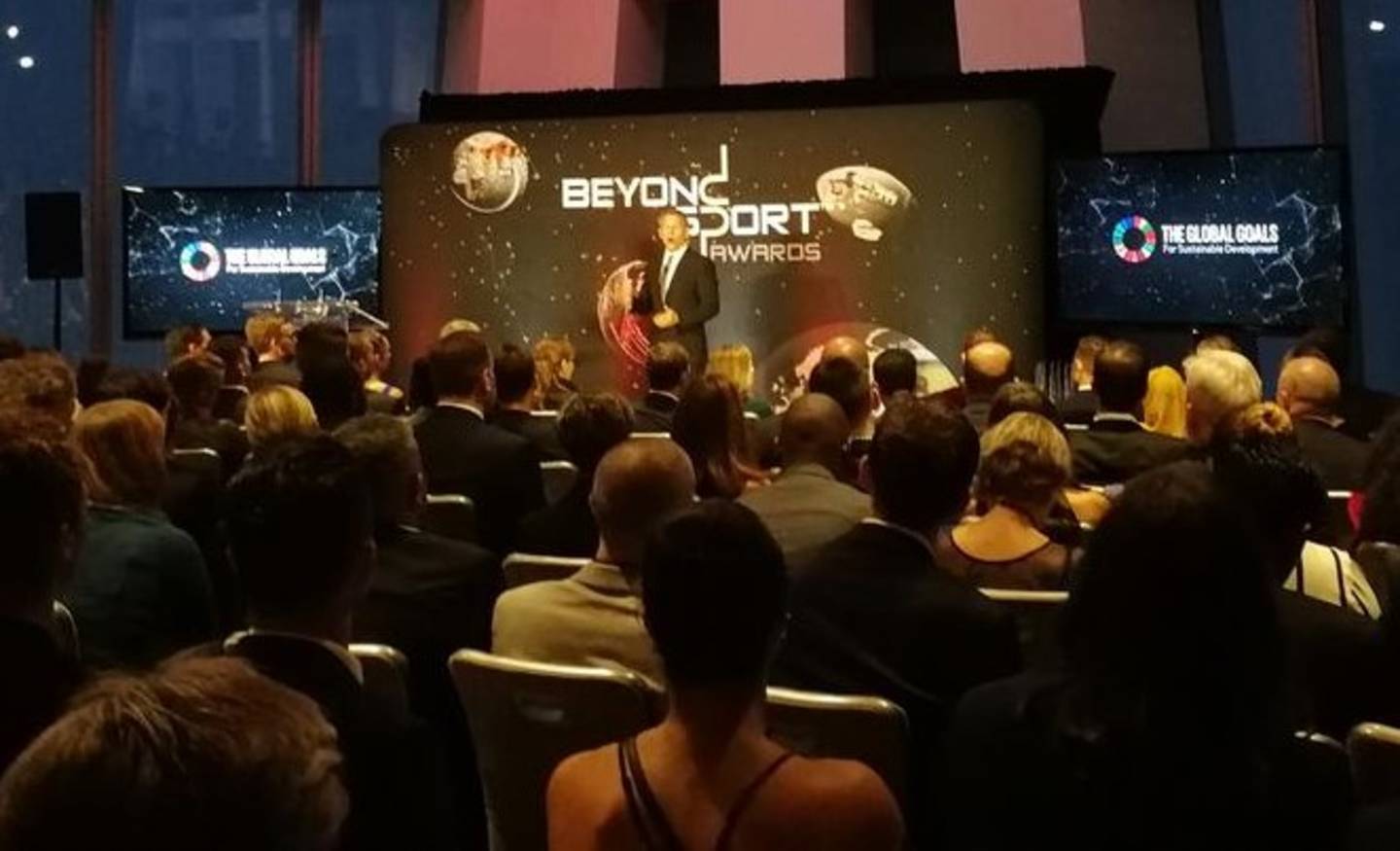 In its tenth anniversary year, the Beyond Sport Global Awards 2018 celebrate, support and provide funding for organisations that use sport to promote and achieve the UN Sustainable Development Goals.
Hosted John Brenkus, presenter of ESPN Sport Science, the prestigious awards took place at the One World Observatory in New York on 12 September. GOGA was one of four shortlisted programmes in the Best Partnership or Collaboration in Sport for Good category.
GOGA is an exciting programme that supports disabled and non-disabled people to enjoy being active together. Funded by Spirit of 2012, all partners are focused on getting some of the UK's least active people moving more through fun and inclusive activities.
The programme runs for three years (2016-2019) in 18 localities and is supported by a network of 15 national partners. Together, we aim to increase the demand for, and provision of, genuinely inclusive activities across local authorities, sports clubs and voluntary groups. To date, GOGA has delivered over 500 different activities to 7,500 participants via 5,500 sessions across the UK.
We work with an extensive range of partners to help us reach more people, who have the greatest needs to get out and get active. These partners provide in-depth local knowledge and national expertise. They include Volunteering Matters, Disability Rights UK, Sporting Equals and Age UK.
Activity Alliance faced tough competition in the Best Partnership/Sport for Good category, with programmes from Kenya, USA and a worldwide initiative from the National Hockey League (NHL) all hoping to take home the prize. In the end, Positive Tracks, an American sports-based youth development organisation was announced as the Sport for Good winner.
Chief Executive at Activity Alliance, Barry Horne said:
"On behalf of all programme partners, Activity Alliance is delighted that Get Out Get Active (GOGA) featured at the prestigious Beyond Sport Global Awards. GOGA makes a difference by actively challenging people's perceptions of disability and building stronger, more unified communities through the delivery of fun, inclusive activities.

"It is an honour for the programme to be recognised globally and a testament to the commitment and collaboration of GOGA partners at all levels."
GOGA's unique approach to partnership working has helped us to reach beyond traditional sports environments and into the heart of local communities. Key programme learnings on how best to engage people into activity, and then keep people engaged will be used to inform future practice and influence investment.
For more information about the programme and GOGA locations, please visit GOGA website, or contact one of the team by emailing goga@activityalliance.org.uk or call 01509 227750.