Celebrating Portway Lifestyle Centre's inclusion success
Portway Lifestyle Centre, marked as an excellent Inclusive Fitness Initiative accredited facility, recently celebrated five years of success with a fun activity day. SMBC Adult services and the (West Bromwich) Albion Foundation's disability team managed the anniversary activities, involving more than 200 people. They included many long-term members from when the facility opened in September 2013.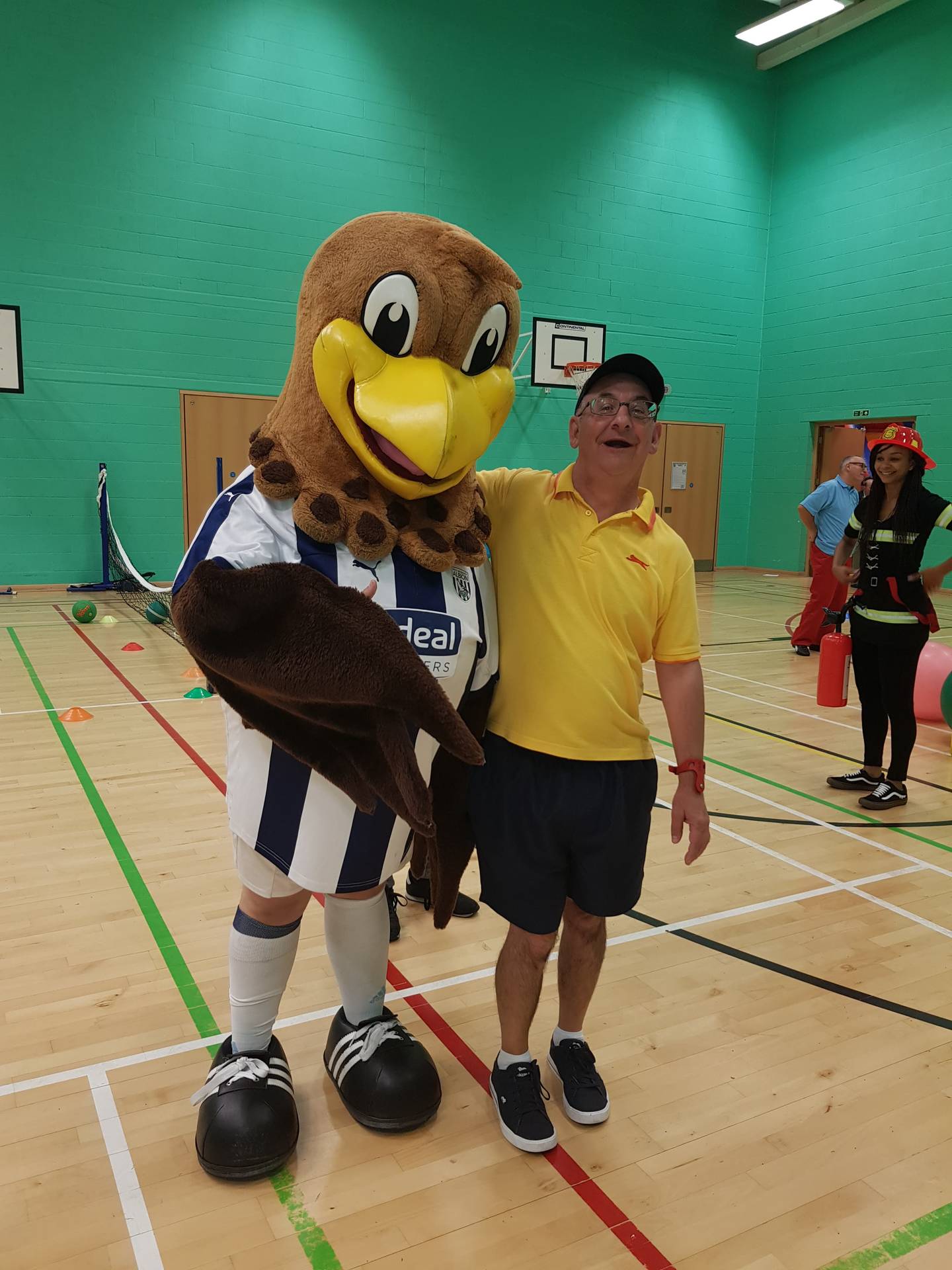 The award winning Sandwell Leisure Trust (SLT) runs the accredited facility in Oldbury in the Black Country. Activity Alliance's Inclusive Fitness Initiative (IFI) Mark is fundamental in addressing inequality in physical activity. It reaches inactive populations, raises awareness of the benefits of exercise, and boosts membership interest.
By complying with the Mark standards, the facility publicly delivers on its commitment to disabled customers, as well as the inclusion and equality for all members to participate.
As a centre of excellence for disabled people's activity, Portway now hosts over 55,000 disabled visitors per year and has enjoyed 10% growth year-on-year. The Portway Pass has provided over 2,200 Sandwell disabled residents free access to the pool, gym, fitness classes and many other activities offered at the centre.
The gym buddies scheme supports individuals with visual impairments and continues to grow from strength to strength. Meanwhile, the hydrotherapy pool has helped hundreds of individuals to improve their mobility and coordination.
The all-weather 3G pitches have enabled Portway to host national football disability events and festivals for amputees and people with Down Syndrome. In partnership with the Albion Foundation and Sandwell Council, Portway also launched a PAN disability league.
Michael Bott, the Disability Coordinator at Portway Lifestyle Centre explains:
"We all work very well together to get the best from people with disabilities and heighten people's health, wellbeing and physical activity through the free access slots."
Local man Stephen Talbot, who is at Portway Lifestyle Centre five times a week and attends a multitude of the sessions that are put on, says:
"I used to work on allotments, but I didn't like it. I love being at Portway much more as it has improved and changed my life for the better."
Paul Glover, Head of Disability at The Albion Foundation, ranks the partnership as a top priority moving forward. He adds:
"The partnership we have with the Portway is probably the single most important thing that we do. It has allowed us to expand; we run leagues from there as well as weekday provision - and the support that we get from the people who run the centre has allowed us to progress to where we are. It has especially allowed us to add extra value to the programmes that we offer."
Image shows Stephen Stanway from Tipton with Baggie Bird, the Albion Foundation mascot.