British Cycling to open new disability hub in Middlesbrough
British Cycling has announced that its eleventh HSBC UK Disability Hub will open in Middlesbrough, improving access to the sport for disabled people. From 10 November, Middlesbrough Sports Village will begin running monthly sessions.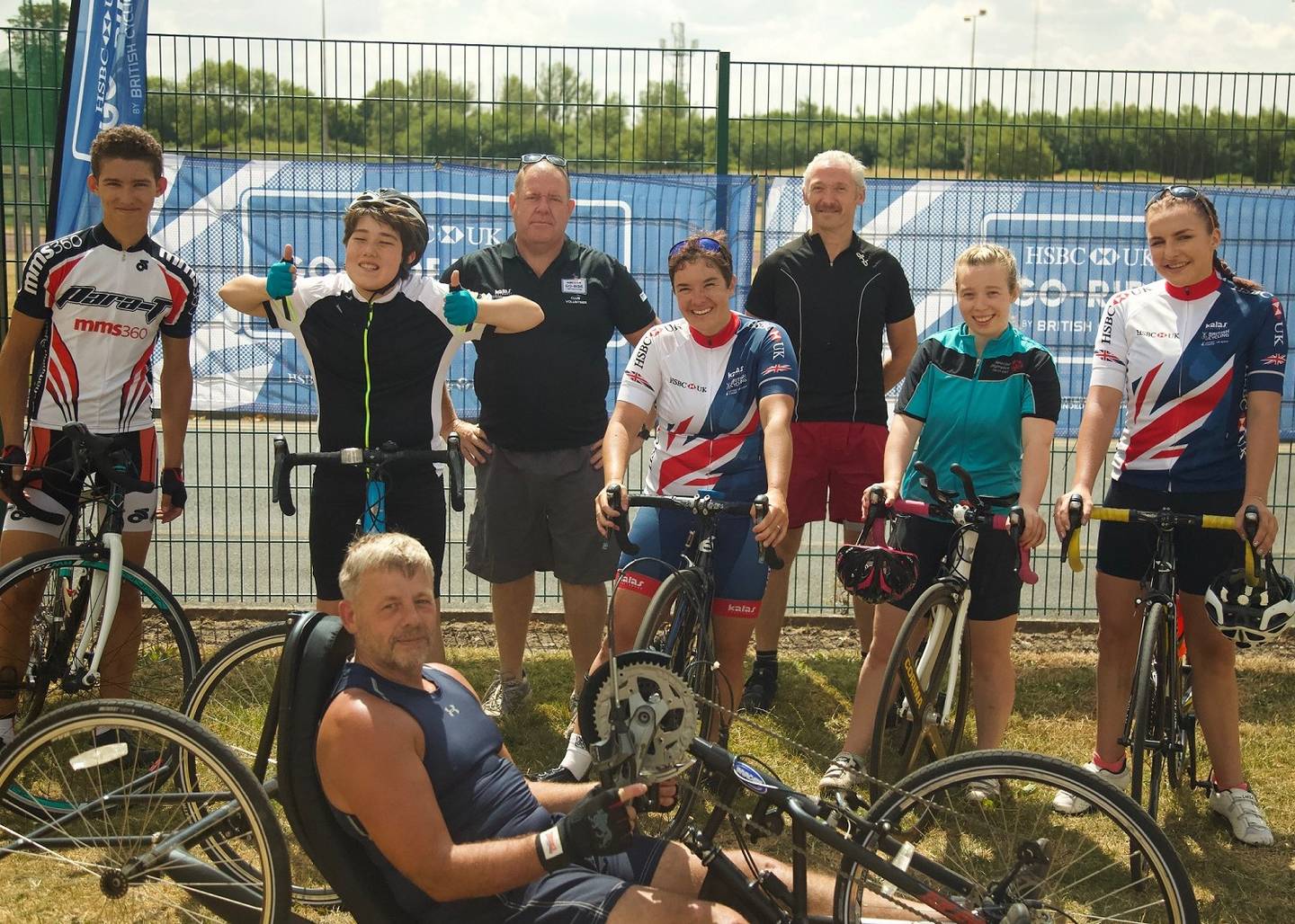 So far in 2018, the existing network of ten hubs has welcomed over 1,100 riders to traffic-free locations across the country, and this new site will help to provide more accessible opportunities and cycle coaching in the North East.
Disability hub sessions are organised and delivered by British Cycling coaches at dedicated cycling facilities, offering support for people with a physical or learning impairment to improve their fitness, technique and confidence.
Suitable for those just starting out in the sport or rehabilitating from an injury through to athletes looking to compete, coached activities are tailored to riders' aims and requirements.
British Cycling Club and Coaching Officer, Jack Rees, said:
"The opening of this disability hub in Middlesbrough is a great addition to the brilliant work already taking place at other hub locations across the country.
"We are very pleased to be expanding the programme to Middlesbrough, where riders are able to develop their skills in a fun and enjoyable environment, making cycling a part of their lives."
Luke Harper, HSBC UK's Head of the British Cycling Partnership, said:
"Our partnership with British Cycling is very much focused on grassroots activity, and it is important to give people the opportunity to get on a bike for the first time, develop their skills or improve their fitness.
"We are proud to be part of this new disability hub, providing support to those in and around Middlesbrough who may not have had the opportunity through cycling before."
With adapted equipment such as handcycles, tandems, trikes and bikes to support people with a range of impairments, interested riders do not need to bring their own bicycle. Instead, the sessions provide a great opportunity for individuals to try cycling in its many forms and push themselves to attain new and exciting goals in the company of other motivated individuals.
The sessions will cost just £2.00 if you book online in advance or £5.00 on the day, with groups typically focusing on improving fitness, technique and confidence. These sessions run monthly throughout the year with all dates for 2019 to be listed in the events section of the British Cycling website.
To speak with someone at British Cycling about disability hubs and what they offer, please call 0161 274 2070 or email go-ride@britishcycling.org.uk.
For more information about how to get into cycling, visit the Get Involved page on the British Cycling website.