3 million children and young people lead active lives
Sport England's Active Lives Children and Young People Survey shows that around 3 million children (43.3 per cent) lead active lives, however of that group, only 1.2 million (17.5 per cent) are meeting the Chief Medical Officer's guidelines of more than 60 minutes of activity a day, every day of the week.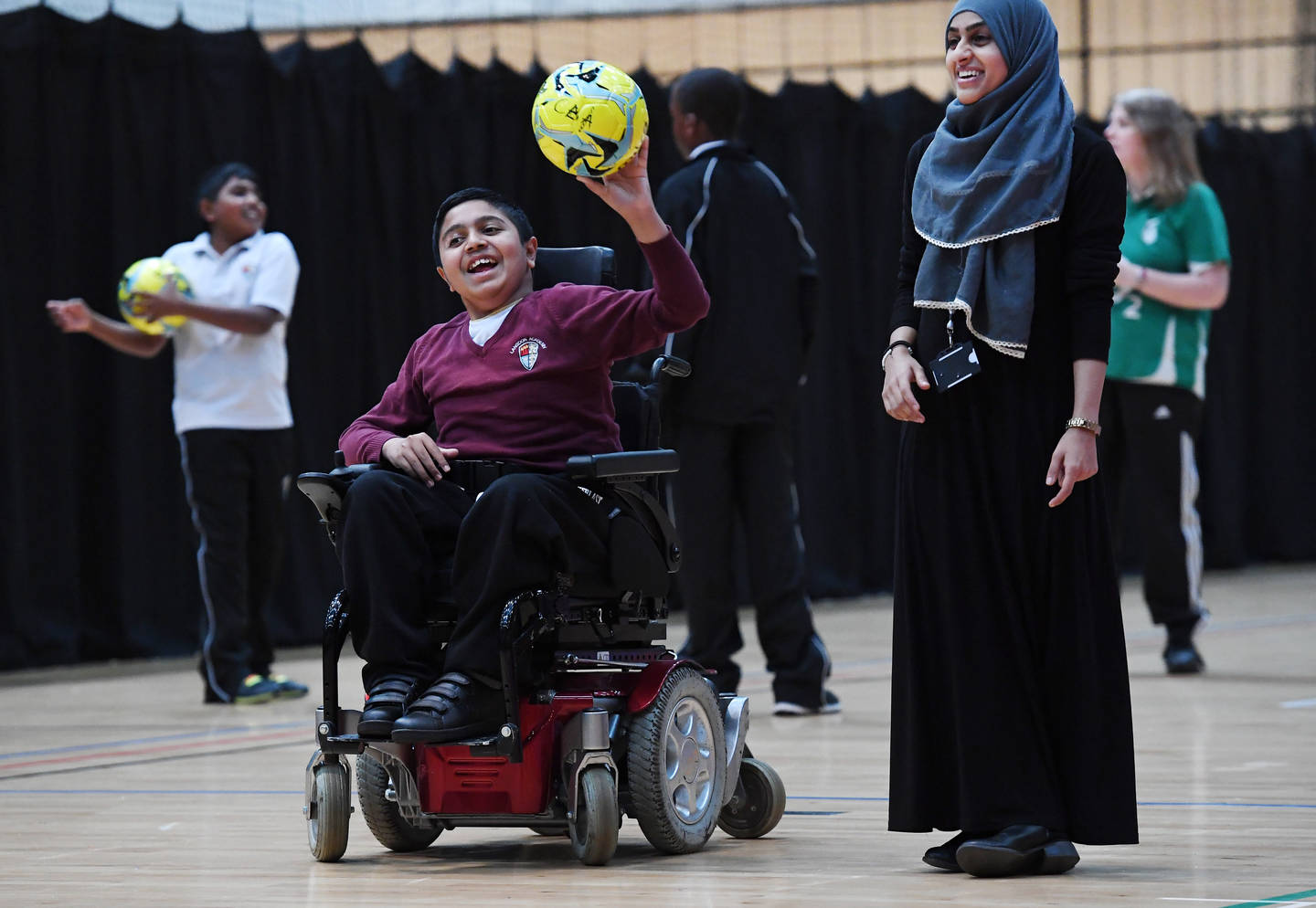 The survey is the largest ever of its kind and gives comprehensive insight into how children in England are taking part in sport and physical activity, both in and out of school.
Figures also show that more than 2.3 million children and young people (32.9 per cent) are less active, meaning they do fewer than 30 minutes of physical activity a day. A further 1.7 million (23.9 per cent) are fairly active, doing between 30 and 59 minutes of physical activity a day.
The survey was carried out independently by Ipsos MORI and is based on responses from more than 130,000 children aged 5-16 in England during the academic year September 2017-July 2018. It also covers the 'outcomes' of sport and activity, and helps to show the benefits of being active on physical and mental wellbeing of children, their personal development and the development of their community.
The Results show some significant inequalities in activity levels, based on family income. In total, 39 per cent of children in the least affluent families do fewer than 30 minutes of activity a day, compared to 26 per cent of children from the most affluent families.
Activity levels peaks at the end of primary school to the beginning of secondary school, but no age group reaches a majority of children doing the recommended levels of 60 minutes per day, every day.
Boys are more likely to be active every day than girls - 20 per cent (boys) versus 14 per cent (girls). This difference increases as girls get older, with a large gap opening from the end of primary school (Years 5 and 6).
Sport England Chief Executive, Tim Hollingsworth, says now is the time for action. He said:
"I am calling for a national focus on the health and wellbeing of our nation's children and for the whole system to be united in delivering change. Our children deserve better and Sport England is determined to play its part.
"Parents, schools, the sport and leisure industry and government all have a role to play in addressing and increasing childhood activity.
This research is the first of its kind anywhere in the world and these results tell us that what is currently being done to support them is not enough and change is required."
Sports Minister, Mims Davies said:
"While it is encouraging that 3 million children do at least an average of 60 minutes of sport and physical activity every day, the number of young people who are not doing enough is simply unacceptable.
"We know that an active children is a happier child and efforts must be stepped up to encourage young people to live healthy, active lives and I know that Sport England are committed to making progress in this area."
The need for early engagement and increased childhood activity is echoed in research commissioned by six of the UK's National Disability Sports Organisations in 2015. Insight from the Active Beyond Education? report reinforces the need for early positive experiences of sport. Providers need to reach out to and engage disabled children and young people while they are still in education, so they are more likely to re-engage or continue to be active as they get older.
The Active Beyond Education? report explored young disabled people's experiences of sport and physical activity, during their transitition from education to adulthood. Read the report here.
For more findings and to download the Active Lives Children and Young People Academic Year 2017/18 report, visit Sport England website.