Becoming more active: Shona's 2018 recap
We have been pleased to have Shona as a regular blogger to our site since January. Shona is a 21 year old disability, lifestyle and beauty blogger from Hertfordshire. She came to us to share her honest accounts of taking up an activity. Over the past 12 months we have heard from Shona every month to understand her journey from being inactive to more active. In her final post for us of 2018, Shona recaps her swimming journey and gives her tips for other disabled people wanting to become more active.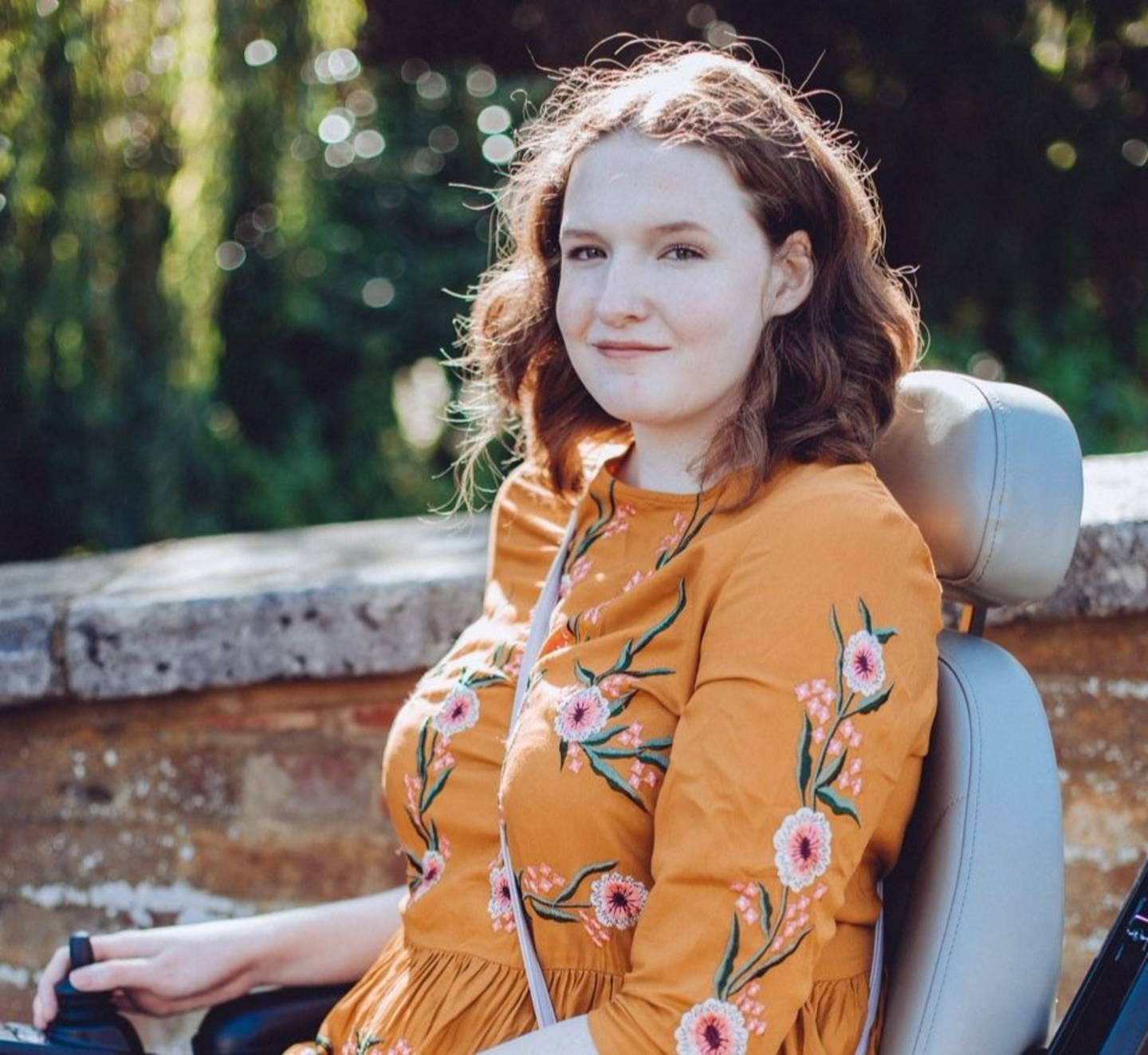 I truly cannot believe that 2018 is nearly over! I remember setting my goals at the start of the year thinking how far away everything felt but here we are, 2019 is round the corner and it's almost time to set some new goals! Before that though, I've been revisiting my 2018 goals recently to see how I did in completing them. At the top of the list was my wish to start swimming again, something that I've documented in these posts since January. What a journey I've been on! I thought today I'd take a look over this past year, the goals I set and the progress I've made and share a few of my tips for those wanting to be more active in 2019.
I wasted no time in making progress on my first goal, going swimming several times in January. It was incredibly daunting, both the idea of swimming again and the accessibility side of things but I truly had nothing to worry about as the access at my local pool is incredible. Also, I had so much fun during my first session that I was just itching to get back in the pool. I hadn't been swimming for many years prior to that first session and I'd totally forgotten how much of a stress relief it can be. The first goal that I set myself was to swim 10 lengths without stopping, not consecutively, and I completed that one a lot sooner than I anticipated, off to a good start!
February marked the first time that life got in the way of swimming for me, it was the awareness month for my condition, Marfan Syndrome, and so I was really busy with that. This was a bit of a breakthrough for me though as I realised how much pressure I'd been putting on myself to swim once a week, I relaxed a little after that and stopped being so hard on myself which really made a difference. March soon came around and relaxing really worked as I managed to swim every week during the month and twice one week! By this point I really felt that I was improving and building up strength and endurance.
By May swimming was firmly a part of my routine, which was a shame because a few ear piercings that I got in the summer meant that I had to take a six week break from swimming. The break showed me how much I enjoyed swimming though, and how beneficial it was to my mental health in particular. I was more motivated than ever before when I was finally able to return. I struggled with frustration though as I'd lost the strength and stamina that I'd built up in the months previous. It's inevitable that everyone's journey will have ups and downs though, so that's my first tip, don't be discouraged if you need to take a step backwards! Listen to your body, if you push yourself too much then you'll have an even more difficult time making progress. I really wanted to be back to swimming for 45-60 minutes again, but my body was done after 30 minutes and I'm so glad I listened to it!
Swimming took a backseat for a few weeks again in the summer as I was being active in another way by taking part in the Superhero Tri Series, an accessible triathlon designed for disabled people. It was my first year taking part and I absolutely loved it. Pushing myself 1km in a lightweight manual wheelchair is easily one of the most difficult things I've ever done but crossing that finish line made it so worth it. I'm now aiming to complete all three sections of it next year! Swimming really helped to build up strength in my arms and this came into good use for the triathlon.
Come autumn and life was getting in the way of swimming more, I got a new powerchair at the start of 2018 and as a result I've been able to do so much more this year and it seems most that of fell during September, October and November! It showed me life is all about balance, I was able to do things that I hadn't done in years. So, whilst I was missing the pool, I knew that enjoying those things took priority for a while. It really has made me more determined than ever to get back to swimming once a week in the new year though!
Being active was something that I really didn't think I'd be able to do again after my various surgeries and becoming a powerchair user. However, talking to other disabled people, taking part in the triathlon and returning to swimming has really shown me that there are options out there for me. Sure, sometimes things need adapting a little, I need more recovery time compared to non-disabled people and access can sometimes get in the way but I'm being more open-minded now about what might be possible in the future. I know in my local area alone there is a place you can hire adapted bikes, a swimming pool with changing places facilities and accessible activities at a local park, so I think you'd be surprised by what is right around the corner from you!
My biggest tip that I can give you, if you're wanting to become more active, is not to be too hard on yourself. Progress can feel slow at times but looking back over these past year I can see how much I've improved, even with having to take breaks occasionally. I've absolutely considered stopping completely as well but every time I get back in the pool I'm reminded of why I love swimming so much, being able to leave any worries in my life at the side of the pool is a big stress relief.
I truly can't believe that it's already been a year since I started this journey and now I just can't wait to see how much I improve next year!