Charles Reed recognised in New Year's Honours
Activity Alliance is delighted to learn that our former Chair, Charles Reed, was recognised with an MBE in the New Year's Honours. Charles, at the helm for seven years and retiring from the role in October, was honoured for his charity work in sport for disabled people.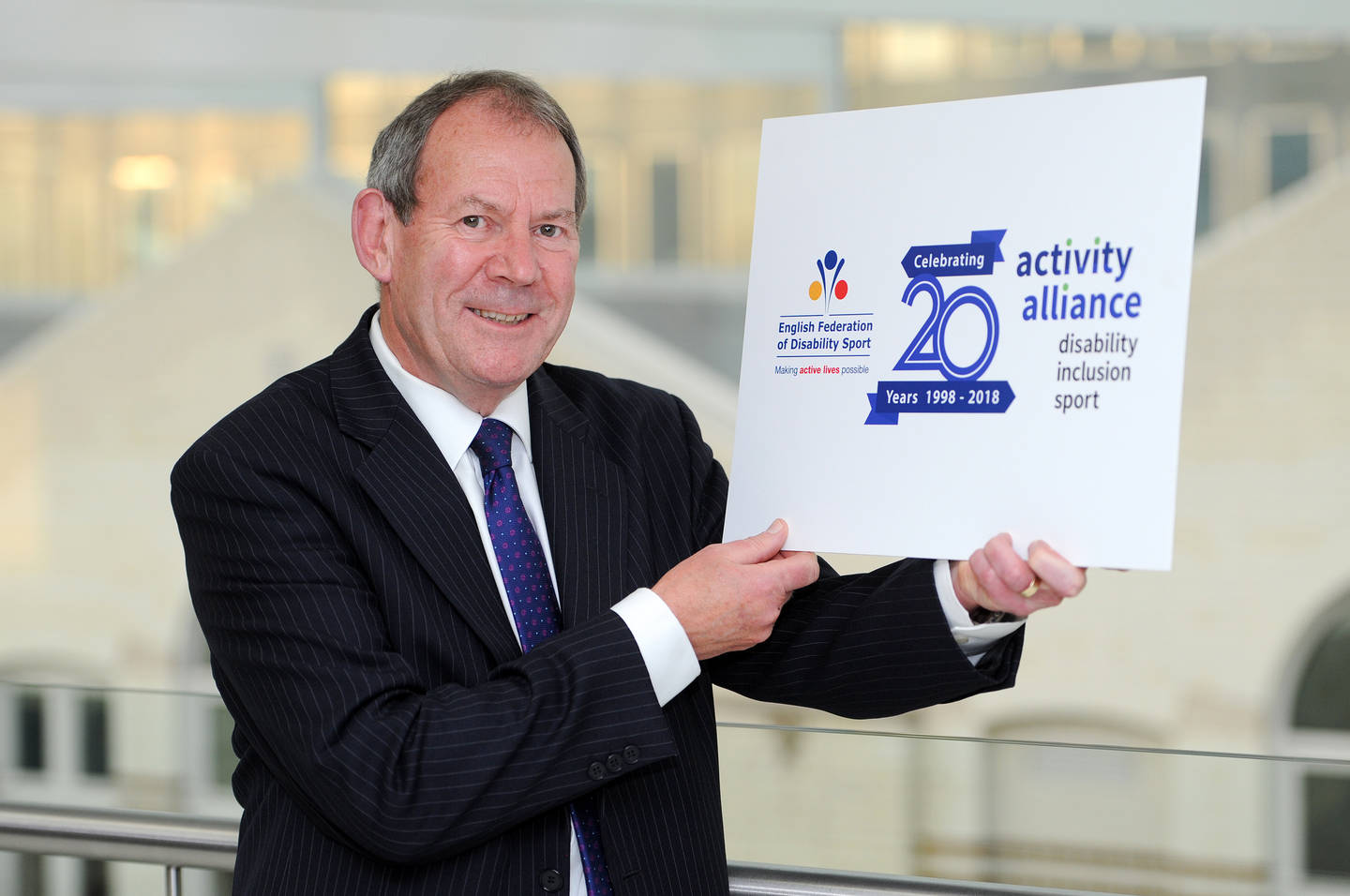 Charles first became involved in sport for disabled people in 2005. As part of the Nationwide Building Society's Executive, he brought over £1m of funding to support our events programme. He showed outstanding commitment and leadership in stepping forward as a regular volunteer at our events.
Five years later, when significantly refreshing our governance and leadership under the stewardship of interim Chair Baroness Tanni Grey-Thompson, Charles was a natural choice for Vice Chair. Later in 2011, he became our Chair.
So many talk about Charles' generosity to others, in time and counsel. His desire to serve shapes his style of leadership. It facilitates the impact that his disabled and non-disabled colleagues are able to have. His approach empowers others to deliver exceptional outcomes.
Throughout the period as Chair, Charles dedicated his time and expertise on a voluntary basis. In addition, he played a proactive role as a Sport England Board Member and a Trustee of London Marathon Charitable Trust.
On his award, Charles said:
"Naturally I'm delighted to have received this award which I'm accepting on behalf of the whole Activity Alliance family - employees, Trustees past and present, Member organisations and partners including Sport England. It reflects the huge significance of Activity Alliance's work in supporting disabled people to be active for life and I'd like to thank everyone involved who felt my contribution was deserving of individual recognition."
Barry Horne, Chief Executive at Activity Alliance, said:
"We're delighted to hear this fantastic news. I cannot think of a more deserving person to receive this honour. It is testament to his sustained commitment to disabled people in sport. On behalf of our team and executive – congratulations Charles!"