Deaf swimmers showcase talent at Panathlon National Finals
Panathlon gave over 170 deaf pupils the opportunity to experience competitive swimming this week by staging primary and secondary National Deaf Finals at the prestigious London Aquatics Centre.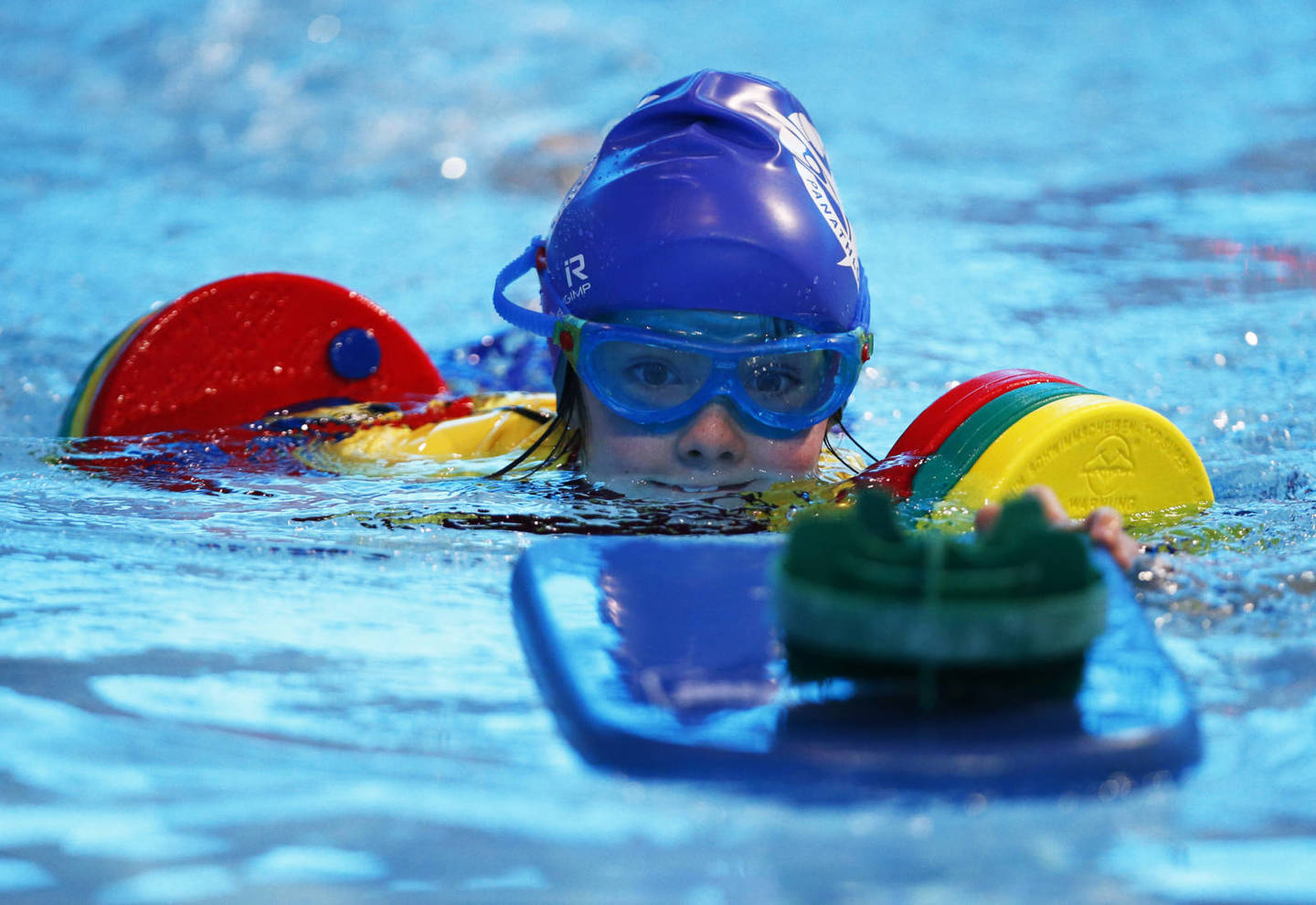 Pupils from Knightsfield School for the Deaf, in Welwyn Garden City in Hertfordshire, collected gold medals in the charity's National Under-18 Final on Tuesday 29 January 2019.
The previous week Heathlands School, from St Albans, claimed victory in the primary-age equivalent at the same spectacular London 2012 venue. Heathlands' secondary-age students narrowly missed out on a 'golden double' by finishing in silver medal position in the under-18 event.
Panathlon is the charity that gives over 17,500 young disabled people every year the opportunity to take part in competitive sport, that they may otherwise miss out on.
Their extensive programme of sporting events for young deaf competitors is made possible by the support of the Ovingdean Hall Foundation, whose funding helps stage competitions at venues such as the Copper Box Arena, London Aquatics Centre and Stoke Mandeville Stadium.
The galvanising impact of such events on a huge number of deaf students is beyond doubt.
One competitor, 15-year-old Haleema, reflected on what it meant to be part of the triumphant Knightsfield team at the Aquatics Centre. She said:
"I'm really proud of myself. My medal will give me such a nice memory and it will show me that I should be confident, that I can do it! I don't always feel confident, but here I feel normal. I feel like the people here are all the same as me. It really matters."
Ava, 13, part of the fourth-placed team from Great Baddow in Chelmsford, said:
"Panathlon gives me happiness, because we're all working together as a team and it makes us closer. Being here with other deaf people just makes you feel like you fit in. You know how each other feel."
Heathlands teacher Sean Priestley was beaming after his team secured victory in the National Primary Deaf Swimming Final, pipping teams from Bristol and London to top spot on the podium. He said:
"It's a great day out for the kids and it really is an amazing venue. There is no other competition that I know of quite like this and it's so well organised."
All Panathlon events, which as well as swimming include multisports, football, ten-pin bowling and boccia, are attended by trained Young Leaders, who officiate and assist the competitors in taking part. Many of the leaders are themselves deaf, hearing impaired or have other impairments.
The charity also uses Ambassadors to inspire the young competitors, including several former Paralympic medal winners and high-achieving young disabled athletes.
One of them, 15-year-old Jessica Oaten, is part of the GB Deaf Swimming squad and is currently training for the summer's World Deaf Swimming Championships in Sao Paolo, Brazil. She said:
"Panathlon gives me more confidence to work with children and I love to be able to communicate with them and make them feel at ease, as well as be a role model for them as a deaf swimmer."
Ovingdean Hall Foundation's Secretary to the Trustees, Jonathan Coe, highlighted the doors that have opened for deaf children as a result of Panathlon's events – which this week alone engaged 170 young competitors at the Aquatics Centre and over 30 at a boccia event in Merseyside.
Jonathan said:
"What I like so much is that kids from schools where they may only have one or two deaf children are joining in with others. They have been given the access for all kinds of sports, which they may not have had. It's very inclusive and it creates so many opportunities."
Another Panathlon deaf competition, held this week in Merseyside, exemplified this point. Anne-Marie Harrison, Teacher at St David's Primary School in Wigan, told the story of one pupil, Evie.
"Panathlon has given Evie the opportunity of meeting other children and developing her skills and confidence. It is so good for her deaf identity and she does not normally mix with other deaf children. Thank you!"
Panathlon will be holding many more competitions for deaf students across the country throughout the remainder of the 2018-19 academic year and beyond.
Visit Panathlon website for more information about events in 2019.