Entries open for 2019 English Disability Golf Open
Entries are now open for the 2019 English Disability Open, which is being run solely by England Golf for the first time. The championship takes place on the Gainsborough course at Stoke by Nayland Golf Club in Essex, from 7-8 September and will be played under the modified rules of golf for disabled players.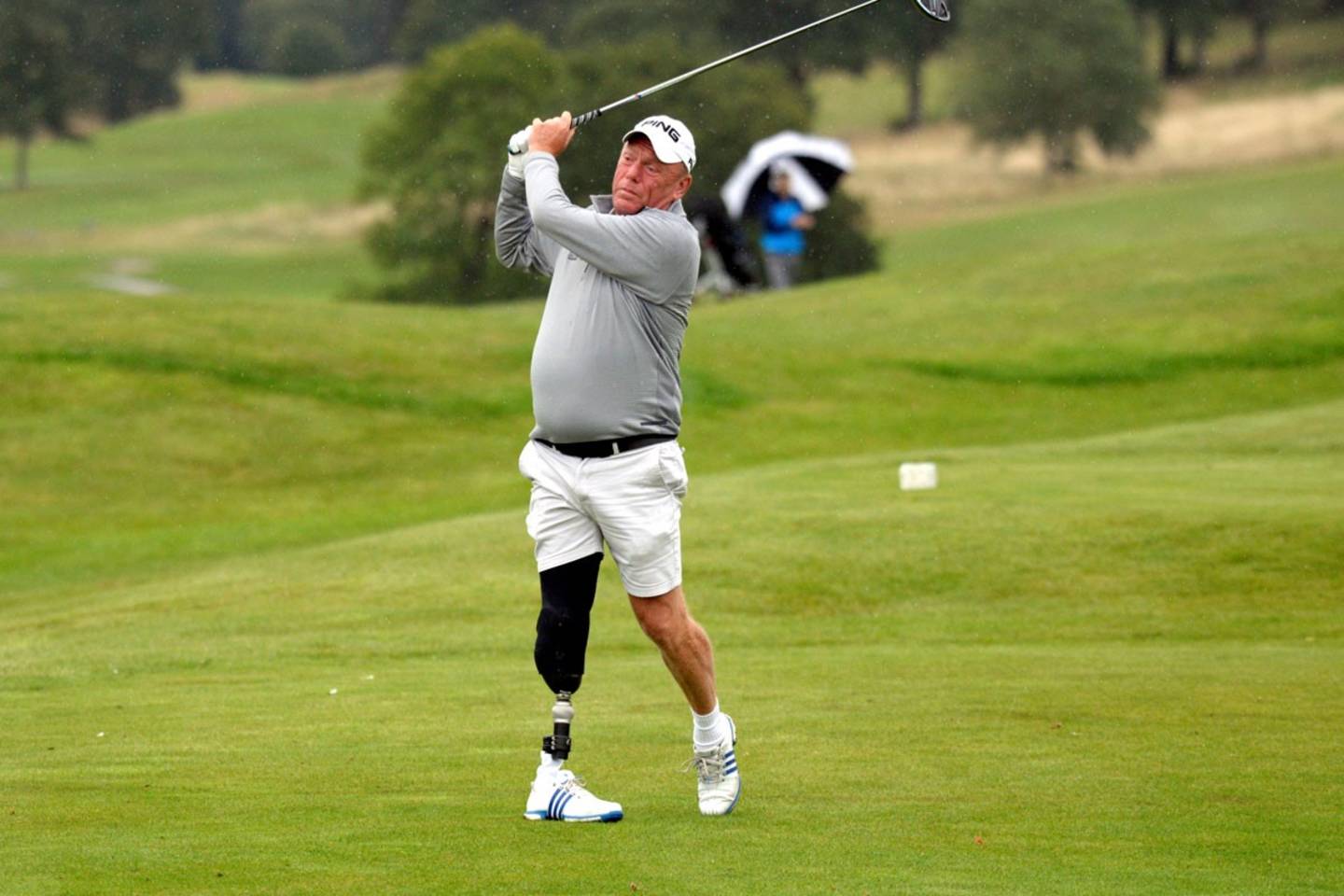 Among those expected to enter are defending champion Mick Horsley, pictured above (Marriot Breadsall Priory, Derbyshire) and current No. 1 on the World Ranking for Golfers with a Disability (WR4GD), George Groves of Addington Palace Golf Club, Surrey.
Until now the championship has been run by England Golf in partnership with the charity, Balasa Golf. Now in its fourth year, it is open to anyone with a visual, hearing or intellectual impairment, as well as players holding a European Disabled Golf Association (EDGA) Access or World Rankings Pass.
Jamie Blair, Disability Manager for England Golf said:
"We want this to become an event which is about the golfing ability rather than the impairment. We've been working closely with EDGA to broaden the criteria and are proud that this event will be more inclusive than ever and is a national championship for golfers with a disability playing at our affiliated golf clubs and further afield.
"As well as being open to anyone with an impairment, the event will provide points for the WR4GD rankings for qualifying players.
"We have also adopted the rules modifications in all of our England Golf championships to encourage further participation in all of the events that we run."
Competitors will play for the overall gross prize, a handicap competition or a stableford event, depending on their golf handicap.
The event is free to spectate with full details of timings and live scoring to be published on the England Golf website in due course.
Online entry and full terms of competition can be found on the England Golf website. For more information please contact Jamie Blair, England Golf Disability Manager, email Jamie or call 07583 400243.
Image copyright: Leaderboard Photography