Whiley celebrates latest tennis title success in Switzerland
Ten-time Grand Slam champion Jordanne Whiley claimed the Biel-Bienne Indoors women's singles crown on Sunday 10 March, after beating world No. 12 Michaela Spaanstra of the Netherlands 6-2, 6-2.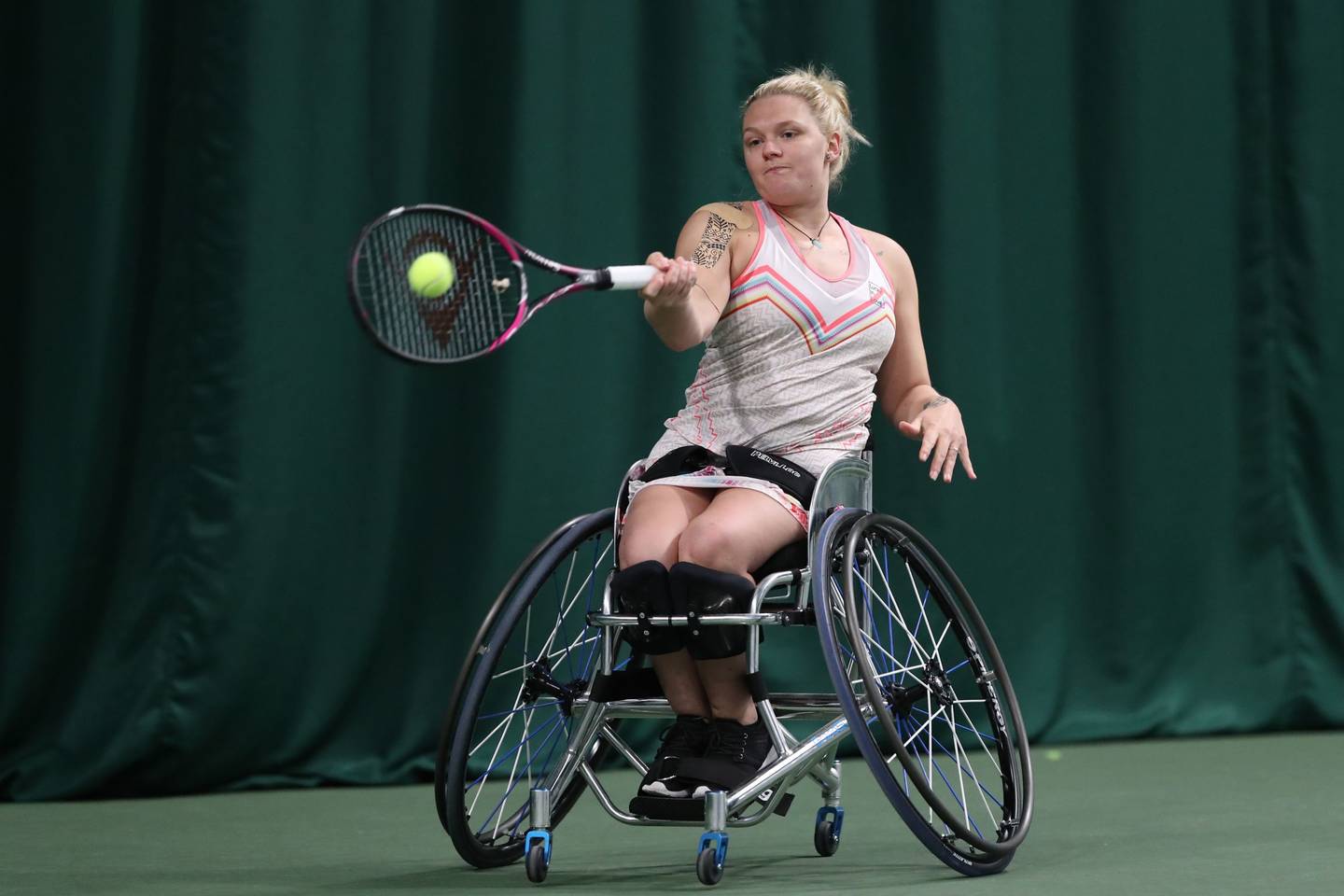 The win sees Jordanne, former world No.3 and four-time Wimbledon doubles champion move up seven places in the world rankings to No.31. She secured her return to the Top 40 last month after winning the LTA's Wrexham Indoor tournament - her first international event since the birth of son Jackson, and reaching the final of the LTA's Bolton Indoor tournament.
Jordanne explains that her game is still evolving as she climbs back up the rankings in a bid to earn a wild card for Wimbledon and, ultimately, qualification for the Tokyo 2020 Paralympic Games.
She said:
"I changed my serve one day before I flew out to Switzerland and I'm in the process of improving my forehand, so all things considered I'm pleased.
"The final against Spaanstra was my best performance all week. I feel I played well but it was much closer than the score suggested. Michaela is a strong player but I feel she didn't have her best day on the court so it was by no means convincing."
Whiley has only dropped two sets of tennis in 14 singles matches so far this season – those two sets coming in the final of the ITF (International Tennis Federation) 2 Bolton Indoor.
Jordanne is now looking forward to a different challenge as she approaches back-to-back ITF 1 and ITF 2 tournaments in Korea. She returns to the country for the first time since reaching three finals and winning a singles and doubles title in Korea in 2013.
Jordanne said:
"There is much less pressure on me now for Korea so, of course, I'm going there to win, but I'll also be playing some strong opposition and I'm looking forward to testing myself on a bigger stage."
Interested in trying wheelchair tennis? To find out more about the Lawn Tennis Association's work and oppportunities to play tennis, head to www.lta.org.uk/play or email disability@lta.org.uk.