14,000 teachers trained thanks to Sainsbury's Inclusive PE Programme
Since 2012, the Sainsbury's Inclusive PE Training Programme has provided practical training for education professionals on how to deliver a high quality inclusive PE curriculum for all pupils. As the total number of teachers and school staff trained surpasses 14,000 - Activity Alliance takes a look back at the positive impact the initiative is having on both teachers and their pupils.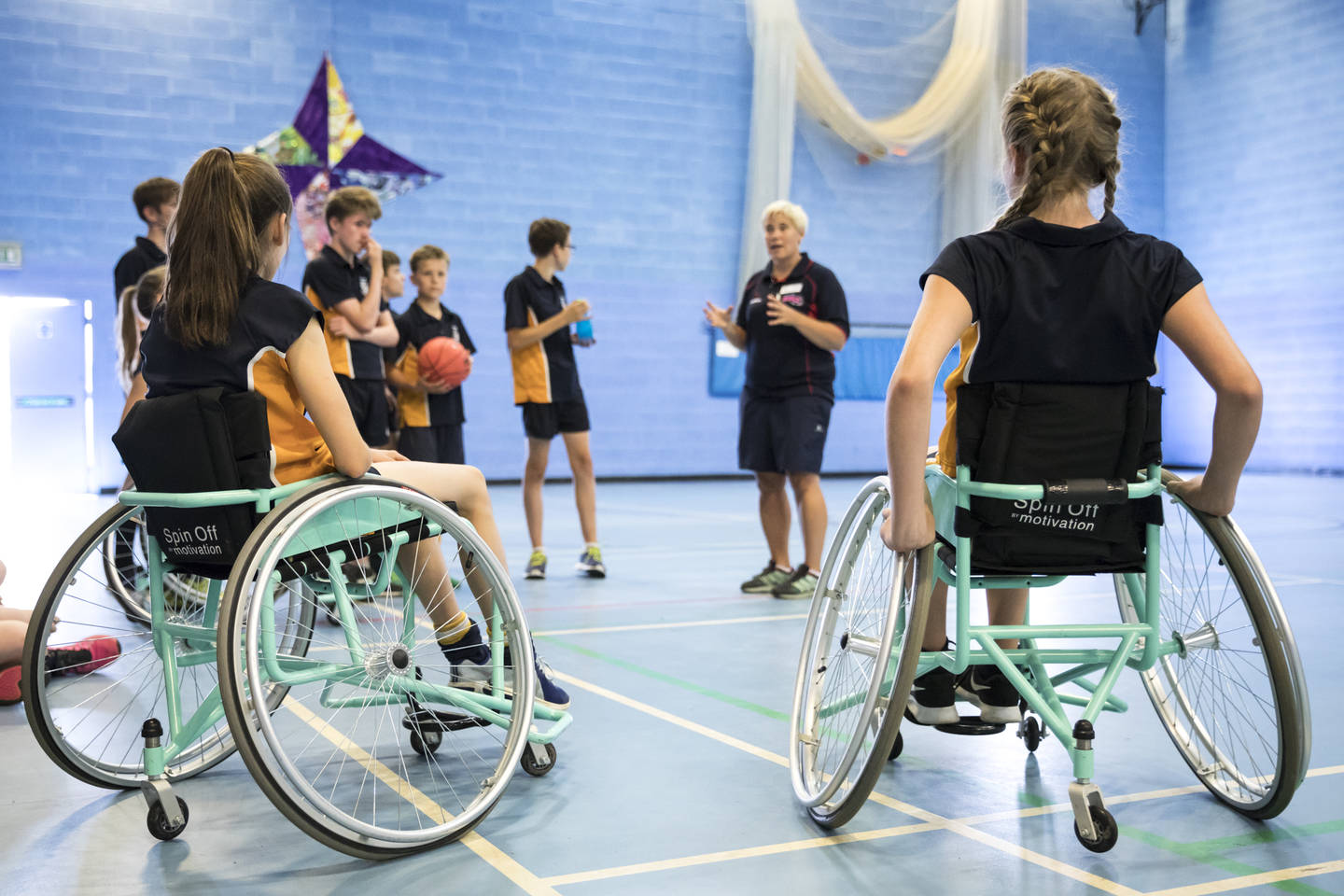 Established in 2012, the Sainsbury's Inclusive PE Training Programme is a London 2012 Paralympic Legacy initiative. It provides free training workshops and e-learning support for teachers, trainee teachers and school staff to provide a high quality PE curriculum for all young people. The programme aims to improve people's confidence, skills and knowledge in the delivery of inclusive PE.
Activity Alliance has received some great feedback about the programme:
Eight in ten participants reported that they found the three-hour practical workshop either useful or very useful
Nine in ten participants took away new ideas and strategies to implement in their PE lessons
42 per cent of people trained reported an increase in their confidence to deliver a high quality PE experience for all young people
43 per cent reported an increase in their skills and knowledge to provide enjoyable PE opportunities for young disabled people
In 2018, Activity Alliance launched a new online platform for the programme to provide ongoing e-learning support and resources for participants. 85 per cent of participants who accessed the e-learning modules said they found them useful preparation for the workshop.
Visit Sainsbury's Inclusive PE Training Portal
Matthew, a trainee teacher from Manchester said:
"I will approach all of my PE lessons with the STEP Tool (Space, Task, Equipment, people) in mind. In doing so, I will be able to adapt my lessons to ensure all students are fully involved and appropriately challenged."
Frank, a teacher from Glasgow added:
"I fully believe the workshop increased my confidence to deliver a fully inclusive PE learning environment. For example, I now understand how simple games such as tag can be inclusive and can include a wide range of pupils to set up a fun and enjoyable game for everyone."
The positive impact and improved confidence of teachers and school staff is being passed on to their pupils. Three months after attending a Sainsbury's Inclusive PE Training workshop, 79 per cent of participants reported that the disabled pupils in their school are now more included in their PE lessons.
The Sainsbury's Inclusive PE Training Programme is managed by Activity Alliance and delivered in partnership with Youth Sport Trust, Disability Sport Northern Ireland, Disability Sport Wales and Scottish Disability Sport. The programme is supported by the British Paralympic Association.
Interested in attending a workshop near you?
Visit Inclusive PE website for information on workshops in your area and details on how to book your free place.

To arrange a bespoke workshop for your school, please contact your respective home nation organisation: