Push the Boat Out with Royal Yachting Association in May
Get back on board this May with Royal Yachting Association (RYA) and Push the Boat Out!
Whether you're 17 or 70 it can be a daunting prospect stepping outside of your comfort zone and learning or 'relearning' the ropes. Sailing may have been a childhood pastime or something you did in your younger years. For others, the thought of setting foot in a boat may have seemed impossible.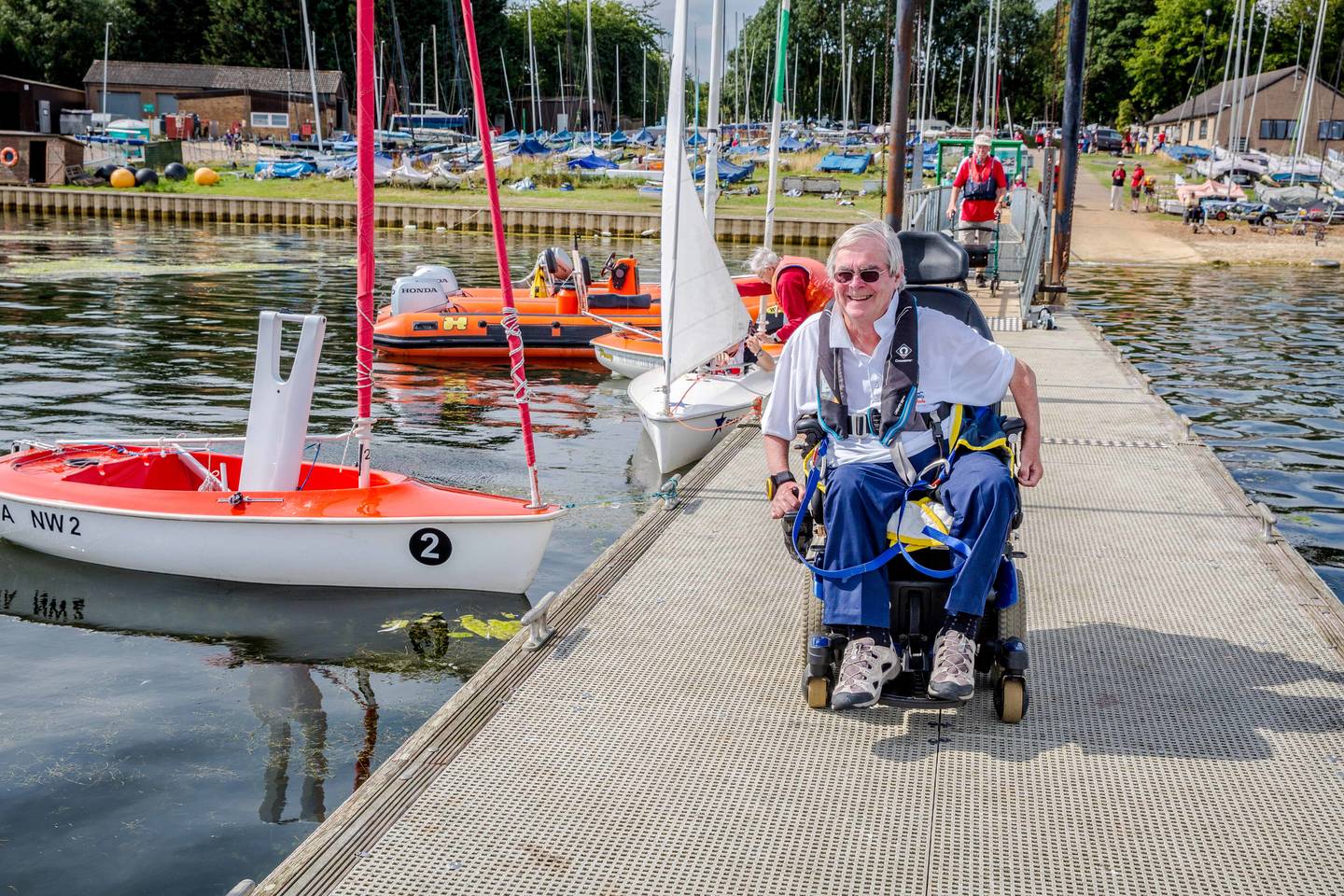 Joining your local club and getting back out on the water, meeting like-minded people and getting active can bring a sense of nostalgia, freedom, community and so much more! Most important of all, it'll be a lot of fun!
The RYA's Push the Boat Out (PTBO) campaign returns this May, offering free or low cost sailing and windsurfing taster sessions across the UK. Why not find out what's on near you and give it a go?
Finding Freedom


"After my diagnosis I thought the best thing to do was to forget about sailing."
When life-long sailor, Chris Emmett (pictured above) was diagnosed with MS at the age of 40, he thought he'd never sail again, but ten years ago that all changed.
He had never heard of RYA Sailability and had no idea there was somewhere local that helped disabled people get on the water.
"I was quite apprehensive the first time I went to a session. I was in a wheelchair and couldn't picture how I'd possibly get in a boat. I didn't realise there was such a thing as hoists and how many incredible people were willing to make all things possible.
"Once I was back on the water, it was like riding a bike - I soon got the hang of it again. I was in the fresh air, and for the first time in years, felt free."
Sailing has enabled Chris, 72, to satisfy his competitive streak as a regular on the national and European Hansa class racing circuit. In 2018, he was the Hansa Liberty National Champion and finished fifth at the 2017 Europeans in Meze, France - where he also picked up an award for being the oldest competitor!
Chris admits 10 years ago he could never have imagined what his life has become. But he will always be grateful to fate intervening and putting him back in a boat.
"People might be afraid to try sailing as they have a vision of being in footstraps hanging over the side or capsizing and falling in. But we're sitting in these very stable boats facing forwards and, although I enjoy racing, there are as many people who just enjoy being on the water and paddling around under sail.
"I didn't know any of this was possible, but now I live a free life and it really could happen to anyone. Independence is there and it's grabbable."
Push the Boat Out - try sailing in May
The RYA's Push the Boat Out (PTBO) campaign returns in May, with more than 390 venues across the UK offering free or low cost, sailing and windsurfing taster sessions.
The national participation campaign aims to get more people on-the-water, having fun and getting active outdoors. All ages and abilities are welcome, with opportunities for children, families, beginners and lapsed sailors, and disabled people.
Last year, more than 39,000 people across the UK attended a PTBO open day, inspiring thousands of new sailors to join their local club.
Find out more about the Push the Boat Out campaign and events near you on the RYA website.