Project Rugby celebrates inclusivity with landmark 25,000 new players
Project Rugby, Premiership Rugby and England Rugby's inclusivity programme, is today celebrating its ongoing success, reaching the landmark of 25,000 new players. Since its launch in 2017, it continues to challenge under representation in the sport from Black Asian and Minority Ethnic (BAME) communities, people from low socio-economic backgrounds and disabled people.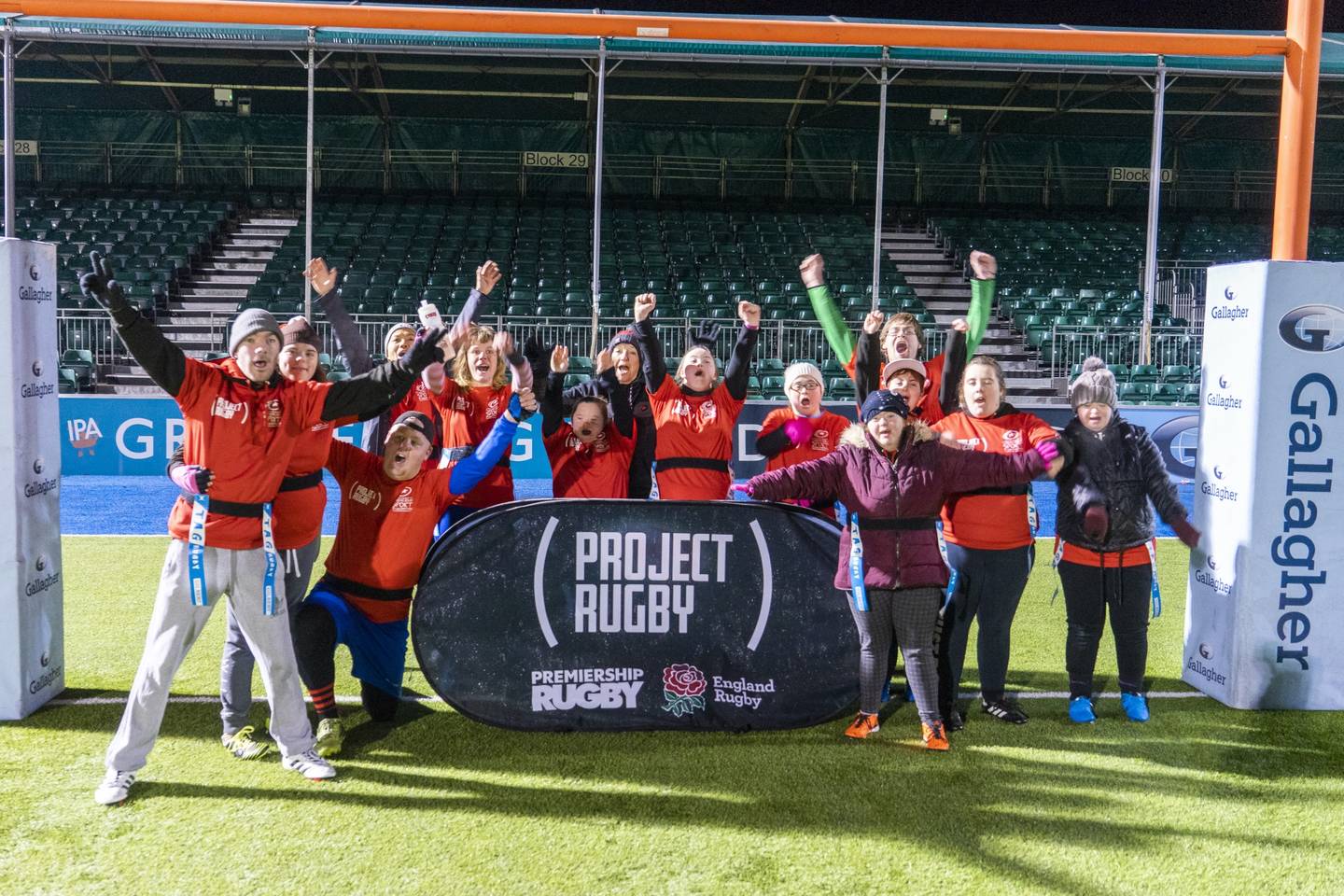 In the last two years, 3,340 participants from BAME backgrounds, 17,715 from low socio-economic groups and 4,652 disabled people have picked up a rugby ball and become involved with the game through the project, which is run in partnership with Gallagher.
Delivered in local communities by the 13 Premiership Rugby clubs, Project Rugby sessions provide easy to access playing opportunities for people new to rugby, no matter where they are. Free coaching provision delivered in high density BAME areas and in partnership with specialist community groups is linked to grassroots rugby clubs, 137 of which have benefitted from new players so far.
In the most reason phase of Project Rugby (2018-19 season), young women and girls made up 41% of participants, the highest proportion to date.
Wayne Morris, Community & Corporate Social Responsibility Director at Premiership Rugby said:
"Project Rugby has been an overwhelming success since its launch. The fact that we're seeing so many new players take up rugby is fantastic and we're taking huge strides in making the game more accessible, as well as engaging communities with no background or history with rugby.
"It's about giving rugby union a try and once people change their perceptions that it isn't a sport for them or overcome the trepidation they feel about stepping onto the pitch, they are converts and reap the full benefits of the game.
"We are incredibly proud that Project Rugby is delivering tangible results. We want rugby to be a positive catalyst in these participants' lives and our initial research has shown that new players are enjoying benefits to their wellbeing such as increased confidence and social connectedness."
Project Rugby has given father-and-daughter duo, Paul and Amy, a unique opportunity to play side-by-side. 17-year-old Amy has Down's syndrome and can struggle to interact socially and take part in sport and physical activity.
A lack of accessible sporting opportunities represented a real challenge for Amy, until her local Premiership Rugby club, Wasps RFC, began delivering Project Rugby sessions at Leamington-based rugby club, Old Leamingtonians. Despite having no previous rugby experience, Amy took to rugby almost immediately and enjoyed the camaraderie of playing alongside other young people in a similar position to herself.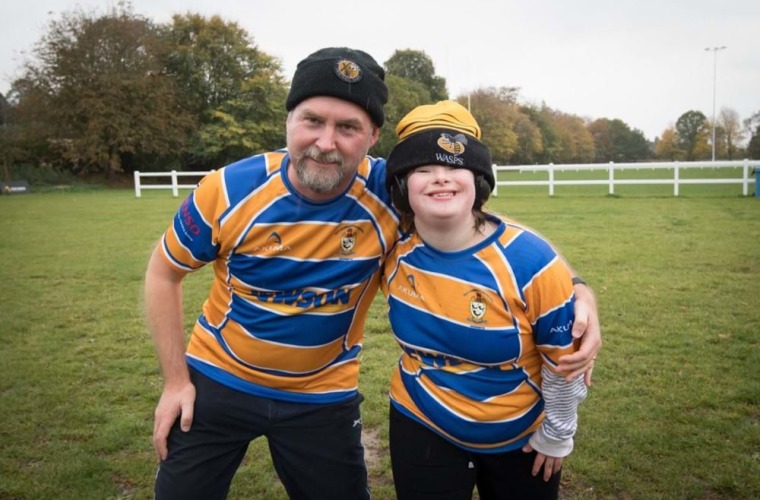 Fast forward a year, and Amy found herself playing in a milestone fixture between her current team Old Leamingtonians Hornets and Broadstreet RFC. Both clubs , who have created mixed ability teams following the success of Project Rugby in the area, feature disabled and non-disabled players across a broad age range. The fixture was both sides' first competitive match and the game was well attended by friends and families, who watched on and joined in with the celebrations of Project Rugby's positive local impact through Wasps' tireless community work.
Paul joined his daughter on the pitch. The duo played alongside each other as part of a squad filled with players galvanised together by the project.
Paul said:
"The work that Wasps are doing with the community is fantastic. I really can't fault them for the effort that they've put in. Everyone joined in and loved being part of the day.
"The project is a great way to help the kids experience being part of a team. I've seen first-hand how it's helped them grow – their communication and teamwork skills have come on leaps and bounds. I'd like to say a huge thank you to Sean Noone and Jordan Young from Wasps, and Emma Smith and the Old Leamingtonians committee for their vision and support of this project."
Project Rugby is run by Premiership Rugby and England Rugby, in partnership with Gallagher. To celebrate the ongoing success of the programme, Premiership Rugby is hosting a number of Project Rugby festivals throughout May and June. The dates of these are below, please email TMathias@premiershiprugby.com if you are interested in attending.
Saturday 11 May – Bath Rugby, venue: Walcot RFC, time: 10:30-16:00
Monday 13 May – Harlequins, venue: Twickenham Stoop, time: 10:30-13:00
Sunday 19 May – Wasps, venue: Ricoh Arena, time: 11:30-13:30
Monday 20 May – Wasps, venue: Ricoh Arena, time: 13:00-16:00
Tuesday 18 June – Yorkshire, venue: Sheffield Hallam University Sports Park, time: 12:00-15:30