Andy Burnham announces new campaign to get Greater Manchester moving
On 3 May, Greater Manchester Mayor Andy Burnham announced plans for That Counts!, an ambitious campaign that aims to get two million people in Greater Manchester moving by 2021.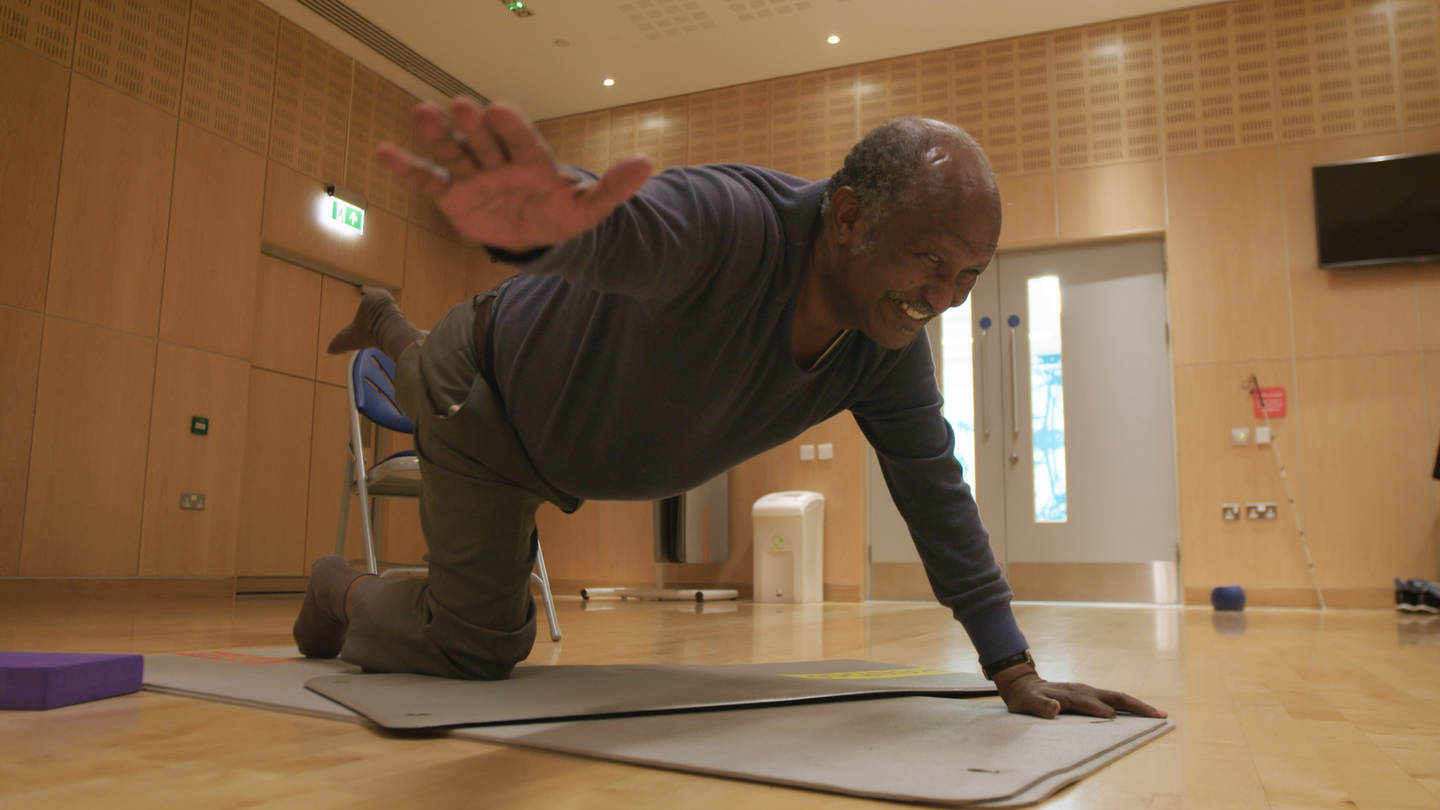 In his opening speech at the Greater Manchester Moving conference, plans were revealed for a GM Moving campaign created to get residents across all ten boroughs of the city-region involved.
Mayor Andy Burnham said:
"Greater Manchester residents are already taking great strides to become more active – and we're tackling inactivity three times faster than the national average. We've got a lot to celebrate, but there's still some way to go and barriers we can start to tackle as a community. That Counts! will be an active, engaging and fun campaign that shows it doesn't matter what you do, or how you do it, there are loads of ways to make movement count.
"Being active isn't about sweating buckets or pumping iron, it's about every day activities and getting moving at a time, and in a way, that works for you. Whether that's walking to the next bus stop, taking the stairs, or going out for a lunchtime stroll, just getting up and getting moving is what counts."
Whatever way people choose to do it, moving more can improve health and wellbeing. In the long-term it also helps protect against serious health conditions like cancer, heart disease and stroke. A target audience for That Counts! includes people with long-term health conditions.
When it launches, That Counts! will be seen across Greater Manchester. It is being designed to encourage adults and children in Bolton, Bury, Manchester, Oldham, Rochdale, Salford, Stockport, Tameside, Trafford and Wigan to move more and share ways to get active in everyday life.
Helen-Louise Smith, Marketing and Communications Manager at GM Moving, said:
"We've spoken to people from many walks of life across Greater Manchester, to get a picture of how active we are as a community and importantly, the barriers to us moving more.
"This isn't about hassling, or shaming, it's about recognising different ways we can try to get moving more and feeling miles better for it. The That Counts! message will show that you can choose to move in your own way – dancing around your kitchen, jumping in muddy puddles with the kids, or running for the bus, it all counts!"
Lisa Fathers, Director of Alliance for Learning Teaching School, part of the Bright Futures Educational Trust, commented:
"At the heart of local communities, schools have a powerful role to play in the That Counts! campaign. Encouraging young people to take an interest in everyday movement and being active early on in their lives can have positive lasting effects, not only for their physical and mental health, but also their academic performance, setting them up for the future journey ahead."
Activity Alliance's Marketing and Communications Manager, Sarah Brown-Fraser, who also sits on GreaterSport board, was delighted to be involved in the campaign's development. Sarah's priority was to ensure That Counts! considers the principles in inclusive and accessible marketing.
"While we're awake, thousands of messages are being thrown at us to entice us to take actions, including being active. But if you have barriers to those messages or they don't resonate, you may end up thinking – they're not considering me, so it's obviously not for me.
"Despite advances in technology, there are still a number of different factors preventing groups of people or individuals from receiving communication campaigns. That's why this campaign is so interesting in involving more people, in an inclusive and accessible way. That Counts!"
Many organisations have already pledged their support for GM Moving – a comprehensive plan to reduce inactivity. It involves GMCA, the NHS in Greater Manchester and Sport England, with support from local leisure facilities, major sports clubs, community groups, charities and the education sector. All of which have a shared goal - to help people living locally to get more active.
More information:
Active Lives data shows that Greater Manchester (GM) is already moving in the right direction, with a 1.7% increase in adults going from 'inactive' to 'fairly active'or 'active' over the past three years; an increase of more than 59,000 people.
While activity levels in the region are improving, there's still some way to go, as the data shows that over a quarter (27%) of GM adults are 'inactive', getting less than 30 minutes of exercise per week.
New research also found that two-thirds of the city-region's residents (67%) want to be more active than they already are.
However, the independent survey found that many people living in the region find it difficult to get active enough, with one in four (25%) not having enough time in their weekly routine, nearly a third (32% ) feeling too tired and more than a quarter (26%) saying the region's weather puts them off.
Guidelines suggest that where possible, adults should aim for 150 minutes of activity a week (2.5 hours, or about 20 minutes a day) and children should be active for one hour a day (that's 7 hours a week). A starting point ('fairly active') can be to get more than 30 minutes a week (more than 30 minutes a day for children).
More information on That Counts! will be released over the coming months.