The vital role of insight: Elliott, Research and Insight Manager
Last month we heard from our Marketing and Communications Manager, Sarah Brown-Fraser, on engaging more disabled people to be and stay active through inclusive marketing. Today, we hear from our Research and Insight Manager, Elliott Johnson, on how research and insight has been vital in improving our understanding of the needs of disabled people in being physically active and socially included.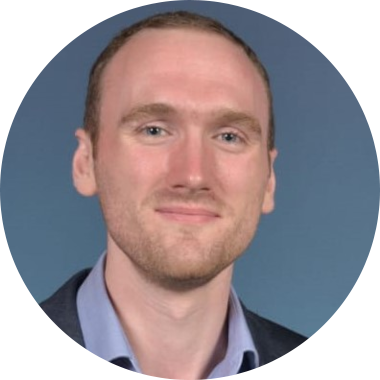 Activity Alliance's work is underpinned by strong insight on the needs of disabled people and those who have an influence on their activity. Here, Elliott explains the vital role sport providers and activity deliverers play when it comes to influencing disabled people's activity in challenging perceptions around disability, inclusion and sport.
Explain your role as Research and Insight Manager and your team's role in delivering inclusive activity research?
With the support of our Research and Evaluation Advisor, I manage research projects designed to improve our understanding of the needs of disabled people in being active and socially included. This includes undertaking and commissioning primary research, on the ground, with disabled people and those who have an influence on their activity. The work is collaborative, involving colleagues within internal teams, partner organisations, other stakeholder groups as well as disabled people themselves. Part of this collaboration is ensuring that we co-produce solutions to the issues we raise, rather than just showing there's a problem. Providing advice and guidance to partners is a crucial part of this.
Your team aims to lead the way in insight on disabled people in sport and exercise. Can you explain why insight and research is important in supporting disabled people to become and remain active for life?
Effective use of research and insight ensures that programmes, support and services targeted at disabled people meet their needs, as well as the needs of everyone involved in the process.
There's an important principle here, and that's captured by the saying 'nothing about us without us!' Everyone knows how challenging it can be to have to do something that you've had no say over, and for many disabled people that has been the case in all of their experiences of being active (and in many other parts of their lives).
For activity and sport providers, it's just not possible to understand the barriers that every individual is facing without consulting them. Insight isn't just about big research projects, although we know from these that there are many things you can put in place to provide a better experience. It's about being open to input from everyone involved – especially your target audience!
What important roles do sport deliverers play in supporting disabled people to be active?
People who deliver sport and activity opportunities are crucial in enabling disabled people to be active. It's not just about them creating physically accessible venues. We know that psychological barriers among disabled people are particularly common, and that one bad experience can mean that an individual simply won't return.
But psychological barriers are also strong for many deliverers. We know that those who are more experienced in delivering activities to disabled people are more likely to be confident and more likely to be interested in doing so again. The fears that are present before preparing and delivering a successful inclusive session (in which disabled and non-disabled people take part together) seem to go away once you've seen the impact you can have. We also know that those who have run an inclusive session are much more likely to agree (with the majority of disabled people) that disabled people are best served by that format.
Our workforce perception gap research we released back in January 2019 actually highlights a demand for greater training in delivering activities to disabled people. The findings show building the confidence and skills of those who deliver sports and exercise sessions can lead to more opportunities for disabled people to be active. Download the full research report here.
What needs to change to support more disabled people to be more active for life?
We found that by going through a process of building awareness of disability and inclusive sport, having exposure to it (perhaps observing a session), trialling it out for yourself and then seeing the rewards is the best way of ensuring you have a positive experience, and go back to it in future. Many of the people who deliver activity that we spoke to said the rewards are even greater than during a non-inclusive session, as you develop additional skills and see the benefits on a wider social level, as well as specifically around sport.
Activity Alliance's focus on research and insight has enabled us to have a comprehensive understanding of disabled people and activity. This includes disabled people's lifestyles, barriers and motivations as well as their influencers. Our 'engagement through research and insight' factsheet provides top tips on how to be more effective in research and insight to meet your organisational objectives.