Nation's best young disabled athletes go for gold
Whether to develop talent or pursue an active lifestyle, the National Junior Athletics Championships is about fun and friendship, as much as it is about competition. For the first time in its history, Moorways Athletics Stadium in Derby will host the event, where more than 200 young hopefuls take part this weekend (6-7 July 2019).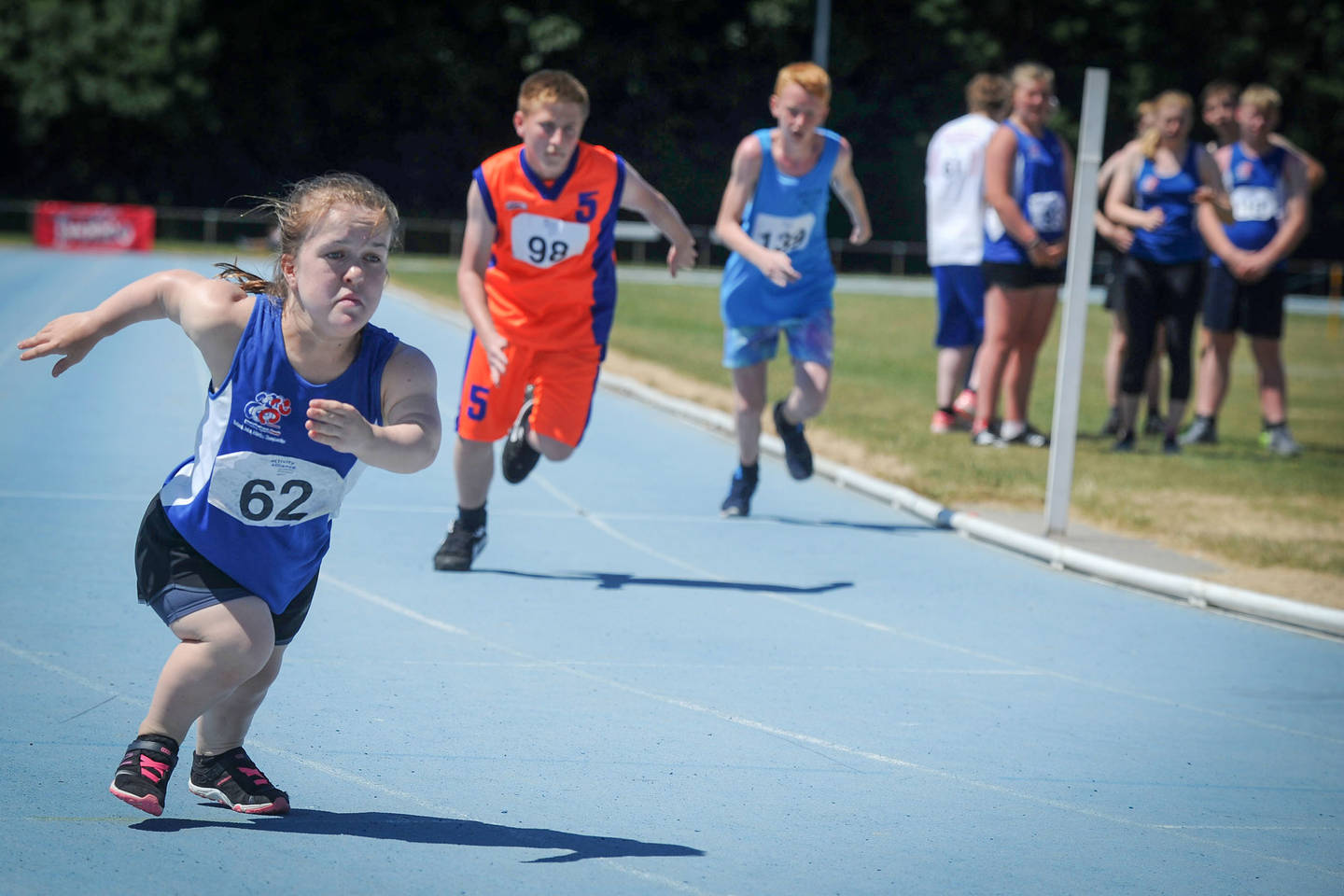 Winning medals, improving personal bests and performing in front of selectors are all part of the Championships. Activity Alliance organised the event with support from the Lions Clubs International and British Athletics.
More than 1000 disabled athletes ran, jumped or threw for a spot at the nationals, at their recent regional qualifiers across England.
But it is more than that. Through the Championships, the charity enables more young disabled people to reap the personal and social benefits from being active. Recent insight from the 2018 Championships shows that taking part in the event makes competitors feel happy (77%) and confident (62%). The stark reality is that disabled people are twice as likely to be inactive as non-disabled people.
The impact this event has on sporting careers is renowned. Athletes like Hannah Cockroft, Hollie Arnold, Ben Rowlings and Kare Adenegan are among those, who have gone on to compete on the international stage.
Recently, British Athletics announced a team of 15 for the World Para Athletics Junior Championships, which will take place in Nottwil, Switzerland from 1-4 August 2019. A couple will be in action this weekend.
One of the athletes competing is Coventry Godiva athlete, Zien. He said:
"I'm really looking forward to competing at this event. It's a key event in the season for me and it's always well organised. Competing in athletics means a lot to me and it has become a huge part of my life.
"My goal is to set some times that should build up my confidence going into the World Para Athletics Junior Championships. I'm really looking forward to competing in an international environment against some of the fastest young racers in the world."
Saabiq from Ellesmere College will be representing the East Midlands this weekend. He said:
"I am looking forward to meeting new people and running in the 100m and 200m races. I have been training every Wednesday after school with the rest of my teammates and it's been going really well."
Fundraising and sponsorship is paramount for the charity's events programme. The Lions Clubs International has supported the National and Regional Junior Athletics Championships for more than 30 years. As well as their donations, the Lions Clubs International will be among dedicated volunteers, supporting the event. A skilled workforce is needed for any sports event and 30 volunteers from the Lions will be at trackside, come rain or shine.
Lions Clubs International Liaison Officer for the British Isles, Penny Tregillus, says:
"We are proud to support this event as it provides thousands of young disabled athletes with the opportunity to develop their talent and compete against others from across the country.
"To all athletes this weekend - go out and do your best, but most importantly enjoy yourself."
Barry Horne, Chief Executive for Activity Alliance, says:
"The young people taking part this weekend epitomise our charity values and we are delighted to organise it. Inclusion and accessibility are at the heart of our work as no young disabled person should miss out on the benefits that sport can bring.
"But activities like this are limited across the country because it takes significant expertise and experience, which is why we are proud to be at the forefront of inclusive events. Not only do we work hard to develop events through disabled people's and supporters' feedback, we are proud of our partnerships, new and established, that help us to continue in our vision to see disabled people active for life."
Partnerships ensure Activity Alliance can have greater impact on more disabled people's lives. If you are interested in sponsorship opportunities through our events programme, please contact Jannine Walker, National Events Manager – jannine@activityalliance.org.uk or call 0161 228 2868.
Whether spotting future stars, or joining in the spectator fun, the event is free to attend.
• Saturday's event runs from 9:45am until 5pm.
• Sunday's event will start at 9:30am and the awards ceremony will finish around 1pm.
The provisional programme is available on our website.
Keep up-to-date with all the action from the Championships this weekend. Join the conversation on social media with the event hashtag #JuniorAthletics19.
Photography credit: Richard Harris