Lions Clubs donation helps Junior Championships to be roaring success
The Lions Clubs International have donated an incredible £11,448 to Activity Alliance's National Junior Athletics Championships, which takes place this weekend.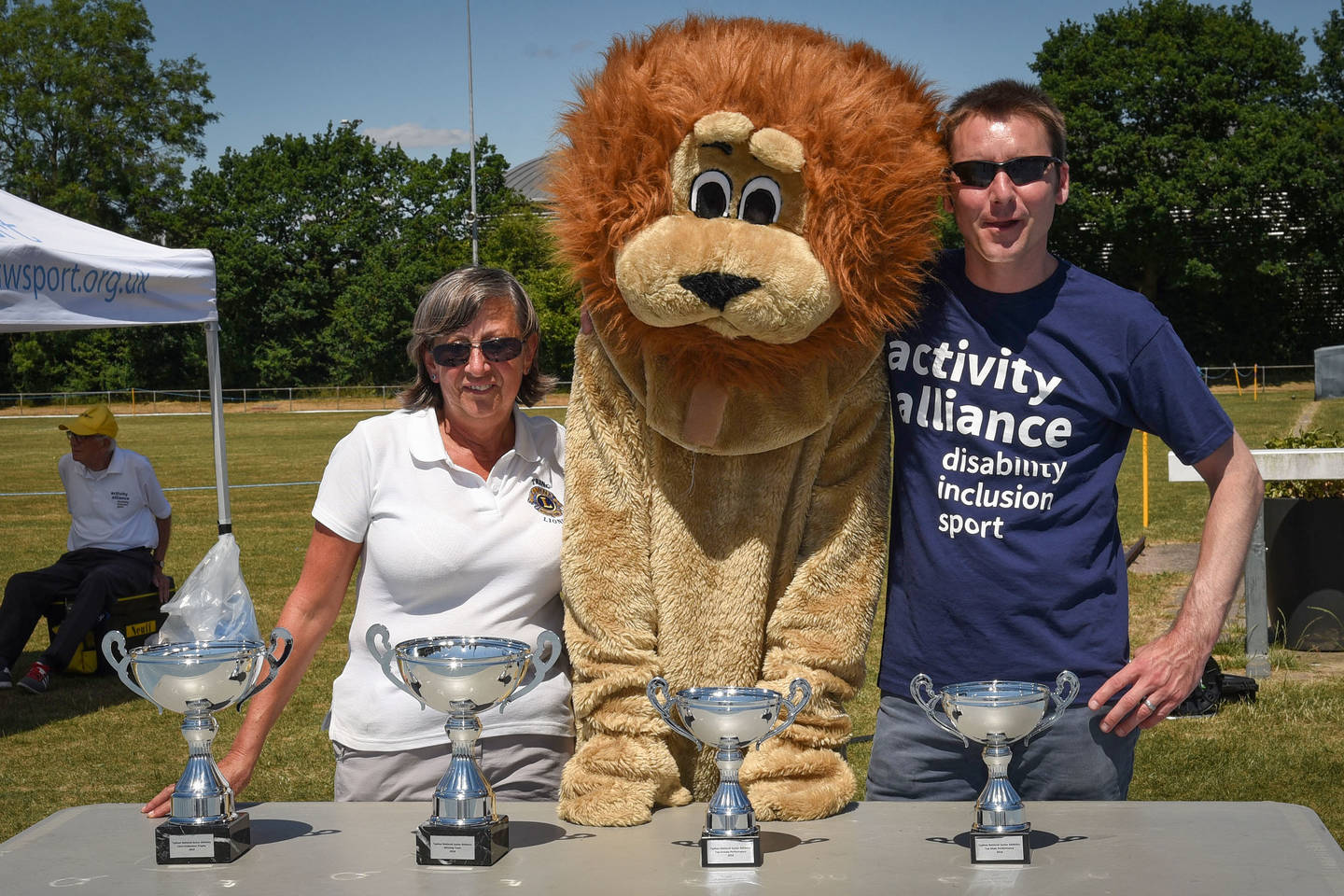 On the 6 and 7 July, more than 200 junior disabled athletes from across the UK will compete in the Championships, being held at Moorways Athletics Stadium in Derby.
The partnership between Activity Alliance and the Lions Clubs International is long-standing and fundamental in supporting the annual athletics events. They have supported the National and Regional Junior Athletics Championships for over 30 years.
Activity Alliance, the leading national charity, focused on disabled people's inclusion in sport and active recreation, is delighted to have the Lions' continued support in 2019. We have seen athletes grow and flourish through this sport, including Paralympic and World champions. These champions fondly recall their first time at these very events – the time among peers, competing for gold, aiming for personal bests and a chance to shine in front of selectors.
There are not many opportunities for this number of disabled athletes to come together over one weekend. It is an opportunity, where people with various impairments can take part in an event where the focus is as much on fun as being active. Qualifying through regional events, the national event is the climax for many taking part.
As well as their donation, the Lions Clubs International also provide volunteers for the two days competition. This year sees more than 30 volunteers dedicating their time over the weekend.
Lions Clubs International Liaison Officer for the British Isles, Penny Tregillus, brings the Lions volunteers together. She explains:
"We are proud to support this event as it provides thousands of young disabled athletes with the opportunity to develop their talent and compete against others from across the country.
"Our volunteers love getting stuck in, from helping at individual events, to managing the car park and packing and handing out lunch bags. Our volunteers, along with the Activity Alliance events team play a vital role in the smooth running of the event and without them events like these wouldn't happen.
"I've personally been overseeing this event for three years and it's great to see young disabled athletes having the opportunity to compete with their friends and peers. I most enjoy interacting with the athletes, their parents and the different regional teams.
"My good luck message to all athletes this weekend is go out and do your best, but most importantly enjoy yourself."
Jannine Walker, National Event Manager for Activity Alliance said:
"Activity Alliance works to make active lives possible and an integral part of this is delivering events which ensure more disabled athletes have access to opportunities.
"Spanning over decades Lions Clubs International in the British Isles has helped this athletics programme. Not only that, but they have continued to support us through their excellent team of volunteers. Our sincere thanks go to them for their ongoing dedication and generosity."
Keep up-to-date with all the action from the Championships this weekend, join the conversation on social media with the event hashtag #JuniorAthletics19.
Photography credit: Richard Harris