North West lift trophy at National Junior Championships
Happy North West athletes returned home from the National Junior Athletics Championships as regional winners. More than 200 disabled young athletes took part this weekend in Derby.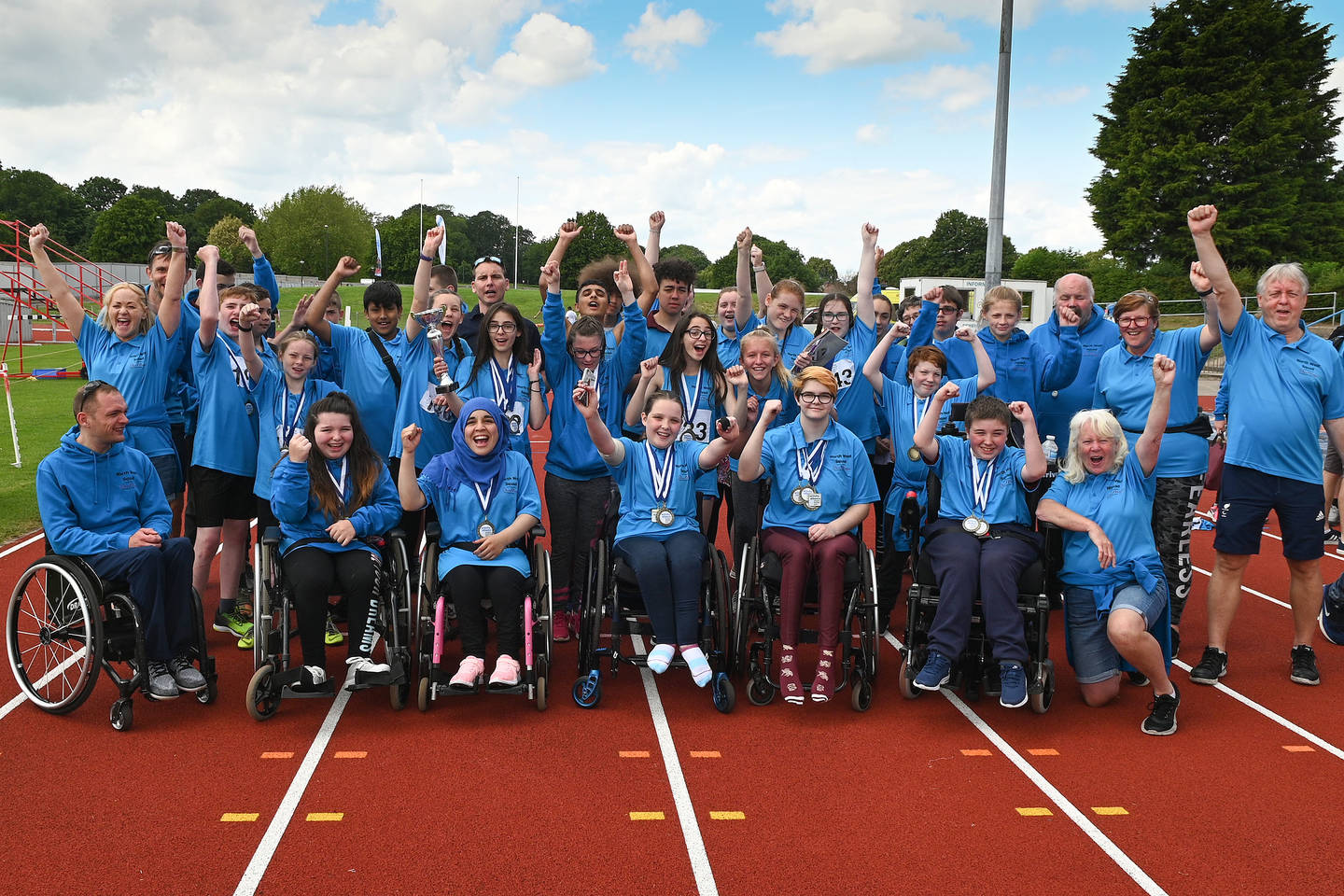 Activity Alliance organise the event with support from the Lions Clubs International and British Athletics.
After narrowly missing out to the North East team last year, North West athletes reclaimed the cup. The highly contested award is decided through point scoring over the two days.
Samantha Williams has been volunteering with the North West team for seven years. She said:
"We came so close last year and to win this year, is just everything to us. These Championships have a massive impact on our athletes. As well as having the opportunity to compete, the event has huge social benefits because everyone makes new friends from other clubs and cheers each other on.
"The support the athletes receive and give each other gives them the confidence and encouragement to flourish at this athletics event and beyond."
Wales and East Midlands athletes also picked up awards. Wales' Sarah Jones picked up the outstanding female performance award. While Freddie Juckes picked up outstanding male performance award for the East Midlands. The Lions Clubs International Endeavour Trophy went to Team CP England athlete Thomas Talbot.
This weekend is more than just medals and trophies for the athletes taking part. The impact this event has on sporting careers is renowned. Athletes like Hannah Cockroft, Hollie Arnold, Ben Rowlings and Kare Adenegan are among those, who have gone on to compete on the international stage.
South West athlete Abigail Birch has been coming to Activity Alliance's National Junior Athletics for the past two years. She explains the impact this event has had on her.
"This is my second Activity Alliance National Junior Athletics event and I really enjoy it. I got a season's best in the javelin and won a gold medal, which I am really happy about.
"My athletics journey began with my mum taking me to the Dwarf Games – I came back with 10 medals, and fell in love with athletics. Since then I have encouraged my sister into sports. It teaches her that if something bad is happening you can always turn it around into something positive."
Activity Alliance's event programme enables disabled people to take part in a range of opportunities. Whether for talent development or to reap the benefits of an active lifestyle, there is something for everyone. These activities improve people's physical and mental health whilst boosting confidence and social interaction.
All event enquiries should be directed to Jannine Walker, Activity Alliance National Events Manager, jannine@activityalliance.org.uk or 07725 273158.