Activity Alliance programmes support everyone to be active together
Who says everyone can't take part together?
It is not unusual for individuals and organisations to think that disabled and non-disabled people can't take part in sport and exercise together. What's important is your enthusiasm to learn more. Activity Alliance runs programmes that educate and encourage communities to deliver inclusive activities for everyone to enjoy!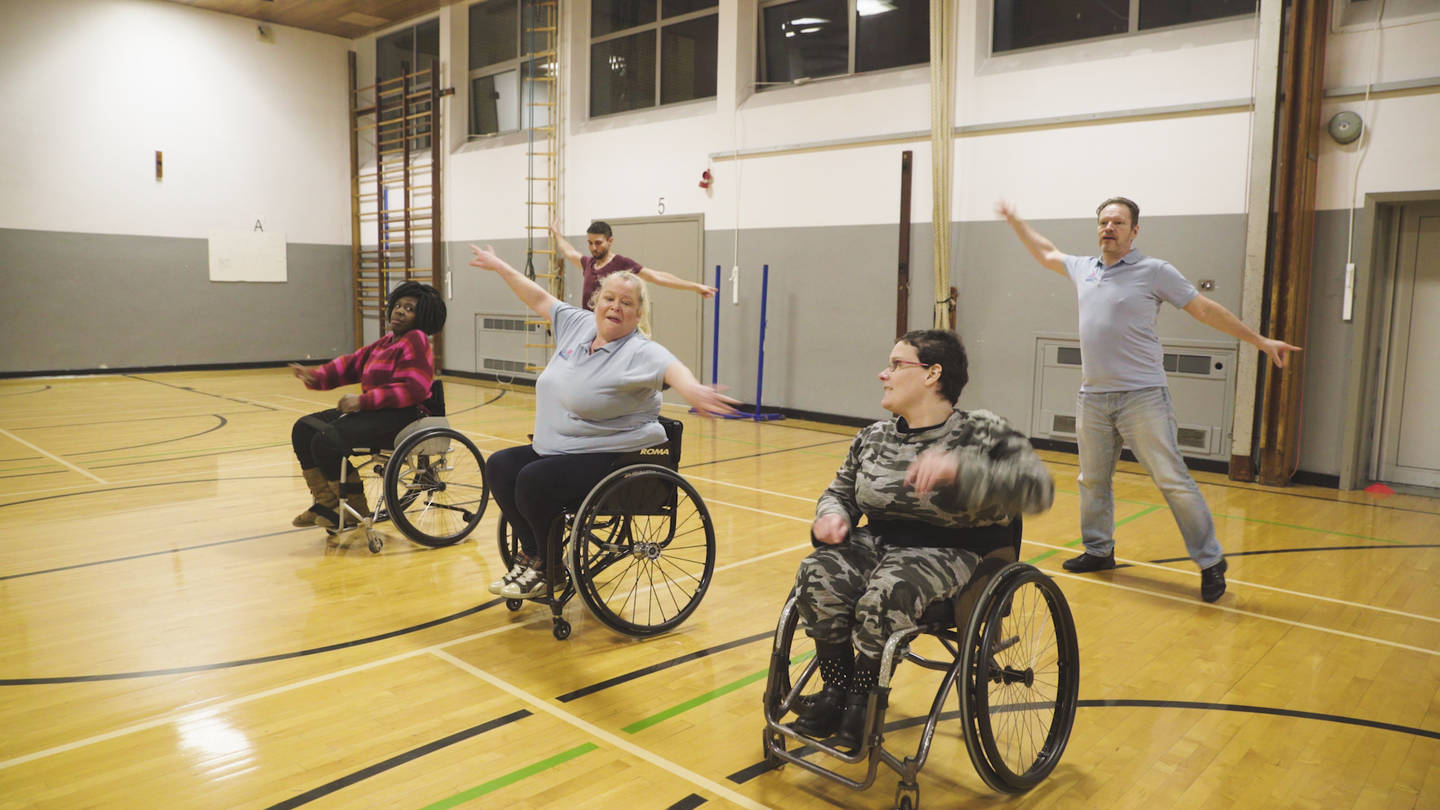 We know that 6 in 10 (64 per cent) disabled people prefer to take part in sport and exercise with a mix of disabled and non-disabled people (Lifestyle report, 2013). This is what the sector tends to call an "inclusive setting". However, only 5 in 10 (51 per cent) disabled people are currently taking part in this way.
More often than not disabled people are looking for opportunities that are suitable for and appeal to their non-disabled friends and family. Activity Alliance runs a number of programmes that support disabled and non-disabled people to be active together at a grassroots level.
Get Out Get Active
Now two and half years into delivery, our Get Out Get Active (GOGA) programme provides fun activities for disabled and non-disabled people to enjoy together. Funded by Spirit of 2012, Activity Alliance and our GOGA partners are committed to improving the wellbeing and lifestyles of some of the UK's least active communities. We're working with local authorities, sports clubs and voluntary groups in 18 locations to provide genuinely inclusive activities - including Nordic walking, family fitness classes, cycling, swimming, netball, chair-based exercise sessions and more.
Find out more about GOGA activities and locations on Get Out Get Active website.
Inclusive Activity Programme
Launched in June 2018, our Inclusive Activity Programme educates individuals and organisations on how they can make their activities more inclusive. Supported by Sport England National Lottery funding, Activity Alliance is working in partnership with UK Coaching over three years (2019-2021). The programme aims to improve the confidence and skills of community coaches, volunteers and healthcare professionals to engage disabled people and people with long-term health conditions in physical activity.
The programme involves a three-hour practical workshop delivered by an inclusion expert and ongoing online learning opportunities. During a workshop, participants learn about inclusion principles, including how to use the STEP tool and apply the Activity Inclusion Model to their activities.
Find out more about the Inclusive Activity Programme.
Sainsbury's Inclusive PE Training
Since 2012, Activity Alliance has managed the Sainsbury's Active Kids for All Inclusive PE Training Programme. It provides free training and resources for teachers and school staff. The specially designed programme aims to improve teacher confidence, skills and knowledge to provide a high quality PE curriculum for all young people. It involves a face-to-face workshop with an expert tutor that combines theory, discussion and practical exercises. Interactive online resources support the workshop.
Find out more on Inclusive PE website.
You can call time on this perception
The who says? campaign empowers people, on and off the field of play, to challenge their own and others' perceptions.
You can start today!
Find out about GOGA activities and get involved. Visit our Inclusive PE website to find a workshop near you and sign up to our online training portal. Book yourself and your organisation on to an Inclusive Activity Programme workshop.