Inclusive PE programme heads back to school
Sainsbury's Inclusive PE Training programme gets a refresh in time for the new school year. We've added a bunch of new quizzes and free downloadable resources to the programme's online training platform to support teachers to deliver inclusive PE lessons.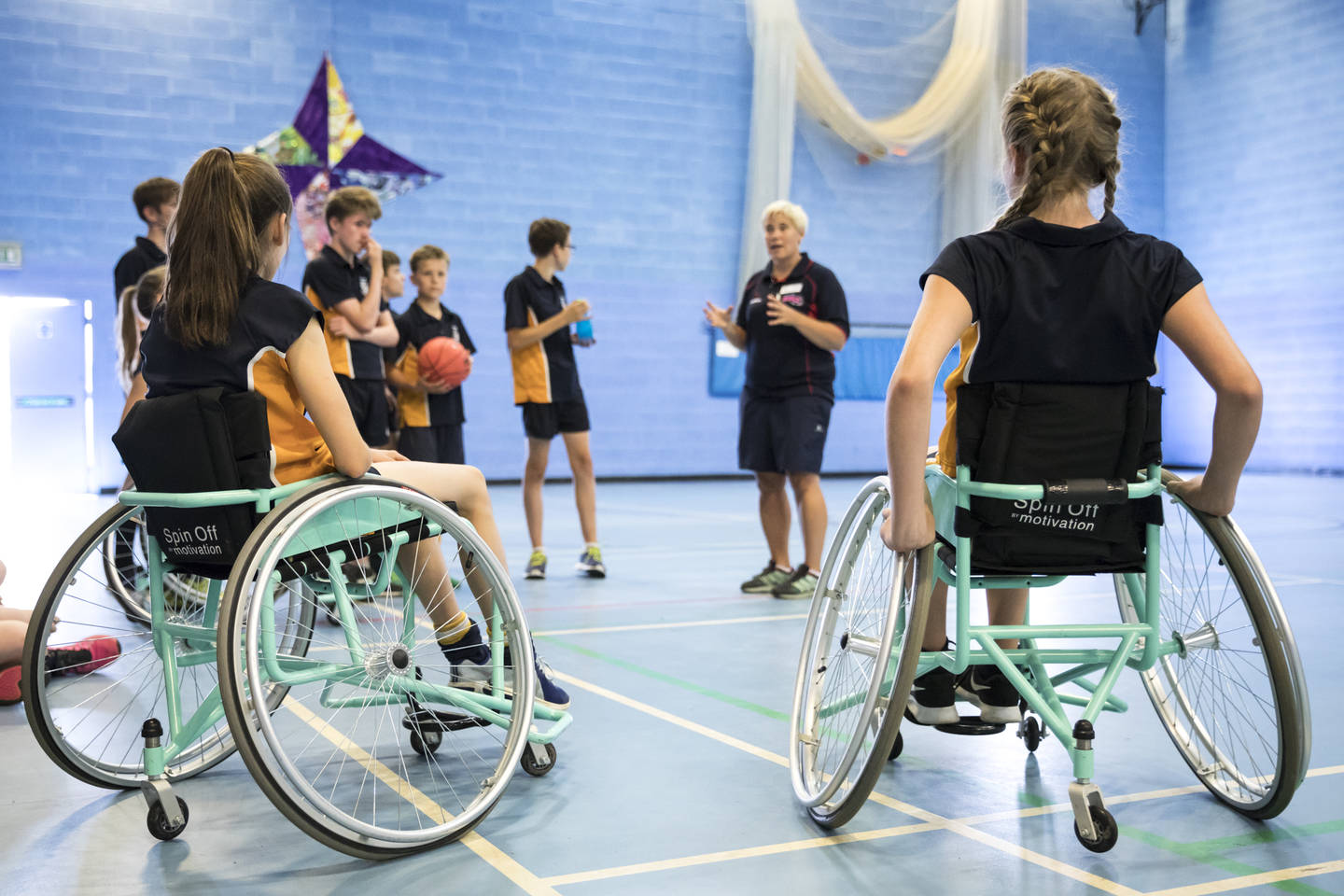 The Sainsbury's Inclusive PE Training Programme is a London 2012 Paralympic Legacy initiative. It provides free inclusion training to teachers and school staff, so they can deliver a high quality inclusive PE curriculum for all young people. We deliver the programme in partnership with our home nation counterparts, Youth Sport Trust and the British Paralympic Association.
The Inclusive PE Training involves a three-hour practical workshop and ongoing e-learning opportunities via the online platform – inclusivepe.org.uk. This combination provides a blended learning approach for teachers and school staff.
This summer, we have made improvements to the online platform's functionality and resources, including:
New interactive quizzes to test your knowledge
Downloadable resources to support your PE lessons
Short videos on STEP tool and Activity Inclusion model
New user-friendly design
The Inclusive PE Training online platform is free to use. The interactive resources complement the practical workshop and support participants' continual professional development. Topics include applying inclusive practice, effective communication and accessing external resources to improve PE provision.
Danny Burton, Development Manager – Secondary School Lead at Youth Sport Trust, said:
"The Sainsbury's Inclusive PE online platform is a great opportunity for teachers. The blended approach provides a wealth of knowledge and opportunities for personal development. It can be completed at a convenient time for them, and complements the face-to-face inclusive PE workshop very well."
Mark Montgomery, Community Sports Development Officer at Disability Northern Ireland explains how the online platform has enabled them to expand the reach of the training. He said:
"The online platform has allowed us to increase the number of schools that have access to the training. Finding time in the school calendar can be difficult. The blended learning approach enables participants to have good prior knowledge and understanding of key content before we deliver the practical workshop.
"There is a lot of information for participants to take in, so having content available online will no doubt act as an additional resource for teachers when planning their inclusive PE lessons."
Activity Alliance and partners have trained over 14,000 teachers since the Inclusive PE training programme began in 2013. The programme is funded by £1.6m investment from Sainsbury's.
Find out more about Inclusive PE Training on our programmes page. Visit inclusivepe.org.uk to sign up and access the new interactive resources.