England Cricket tests out the Inclusive Activity Programme
This summer the nation has gone cricket crazy! With the ICC World Cup, The Ashes and Physical Disability Word Series all taking place on home soil. Activity Alliance has been busy supporting England and Wales Cricket Board (ECB) and other local cricket organisations to take part in the Inclusive Activity Programme.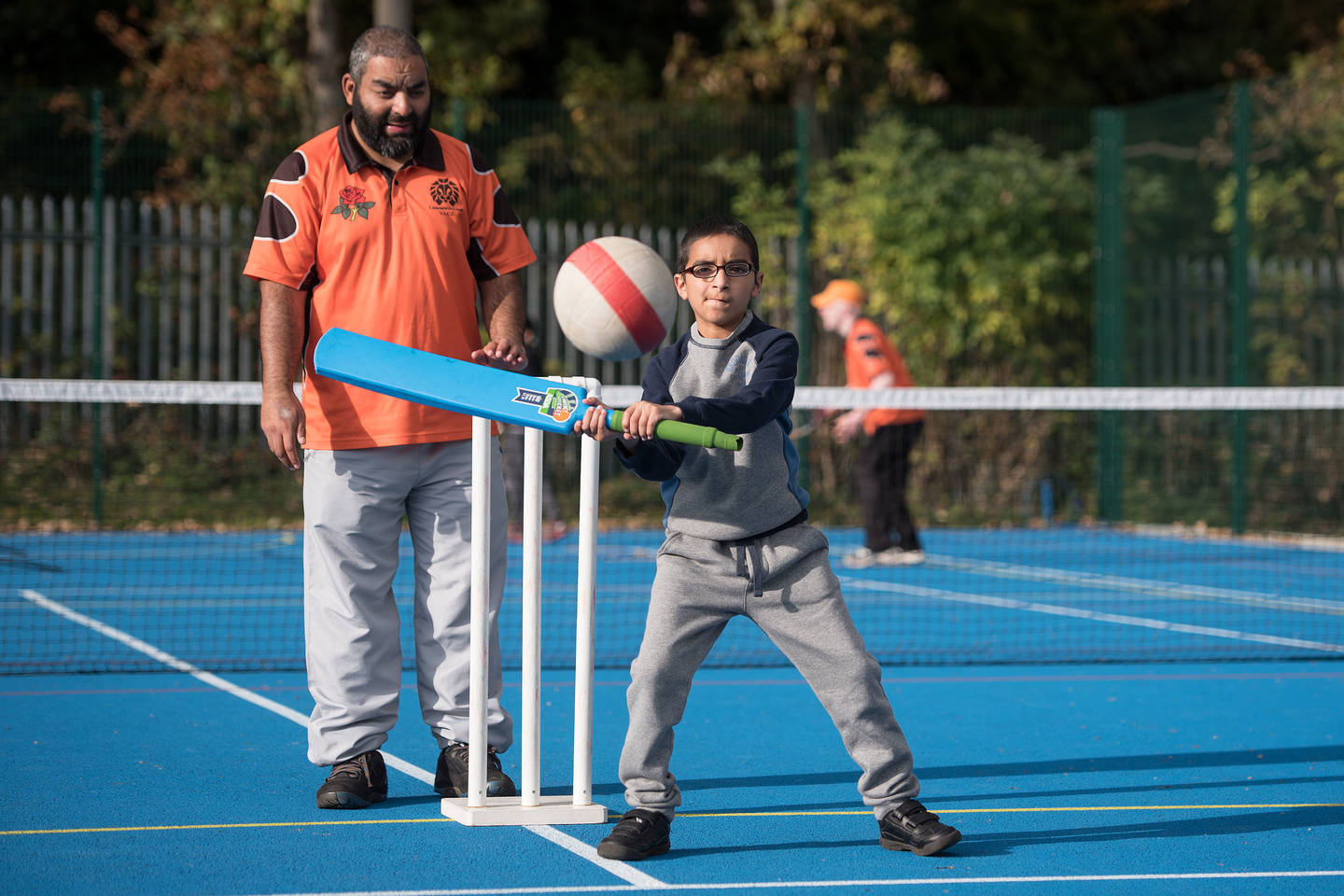 2019 has been an exciting year for English cricket. It started with England's dramatic World Cup win over New Zealand in July. Then, last month England's physical disability team reached the final of the inaugural Physical Disability World Series. And, just last week England faced heartbreak as Australia retained The Ashes with a test match to spare.
As with many major sporting events, organisers hope that elite success will inspire more people to take part at a grassroots level, including more disabled people. So, Activity Alliance has been working with the ECB and other local partners to upskill coaches on how to make cricket fun and inclusive for everyone.
In May, Northamptonshire Sport hosted an Inclusive Activity Programme workshop for local cricket groups. Several coaches from Northants Recreational Cricket attended the three-hour workshop. Matt Long, Schools Programme Manager at Northants Recreational Cricket, outlined how the programme will support their coaches to deliver more inclusive sessions in the future.
Matt said:
"The Inclusive Activity Programme showed us that no matter what abilities you have in the session, there are always ways to adapt the game and make it inclusive for everyone. It might mean slightly different rules but it ensures everyone is involved. When we come to delivering cricket activities in our SEN schools, we will look to use the STEP framework to ensure the sessions are inclusive for everyone."
The Inclusive Activity Programme is a great low-cost development opportunity for individuals and organisations. It involves a practical workshop delivered by an inclusion expert and ongoing online learning opportunities. Activity Alliance delivers the programme in partnership with UK Coaching.
England's National Governing body for cricket, the ECB also recognised the importance of the Inclusive Activity Programme. In October, they will host their first workshop with the vision of rolling the programme out to the Lord's Taverners Super 1s coaching network. To support community cricket hubs to provide local opportunities for young disabled people aged 12-25 to play cricket.
Edgar Herridge, Interim National Growth Manager – disability, outlined why the ECB are advocating Activity Alliance's Inclusive Activity Programme.
Edgar said:
"One of the aims of the ECB's new 'Inspiring Generations' strategy is to increase participation in disability cricket. A key aspect to achieving this aim is to increase the confidence and awareness of our cricket-coaching network. The Inclusive Activity Programme provides a great introduction to inclusive practices when coaching sport; helping this confidence base to grow."
Jamie Goodwin, player for England physical disability cricket team describes his experience of having knowledgeable and skilled coaches.
He said:
"The best coaches I have had do not see the disability, they see the player's ability and work with that. Whatever disability someone has, coaches have to adapt to find what works best for the individual."

Find out more about Inclusive Activity Programme
Calling all cricket clubs and coaches – are you interested in attending an Inclusive Activity Programme workshop or arranging a bespoke opportunity for your organisation?
Get in touch with our team today. Email programmes@activityalliance.org.uk or call 01509 227753.
Photo credit: British Blind Sport