That Counts! campaign hits Greater Manchester
That Counts! - a major new campaign across the Manchester region is now live. It aims to inspire thousands of people from across Greater Manchester to lead a more active life. Activity Alliance is proud to have supported the campaign's development to be more inclusive and accessible.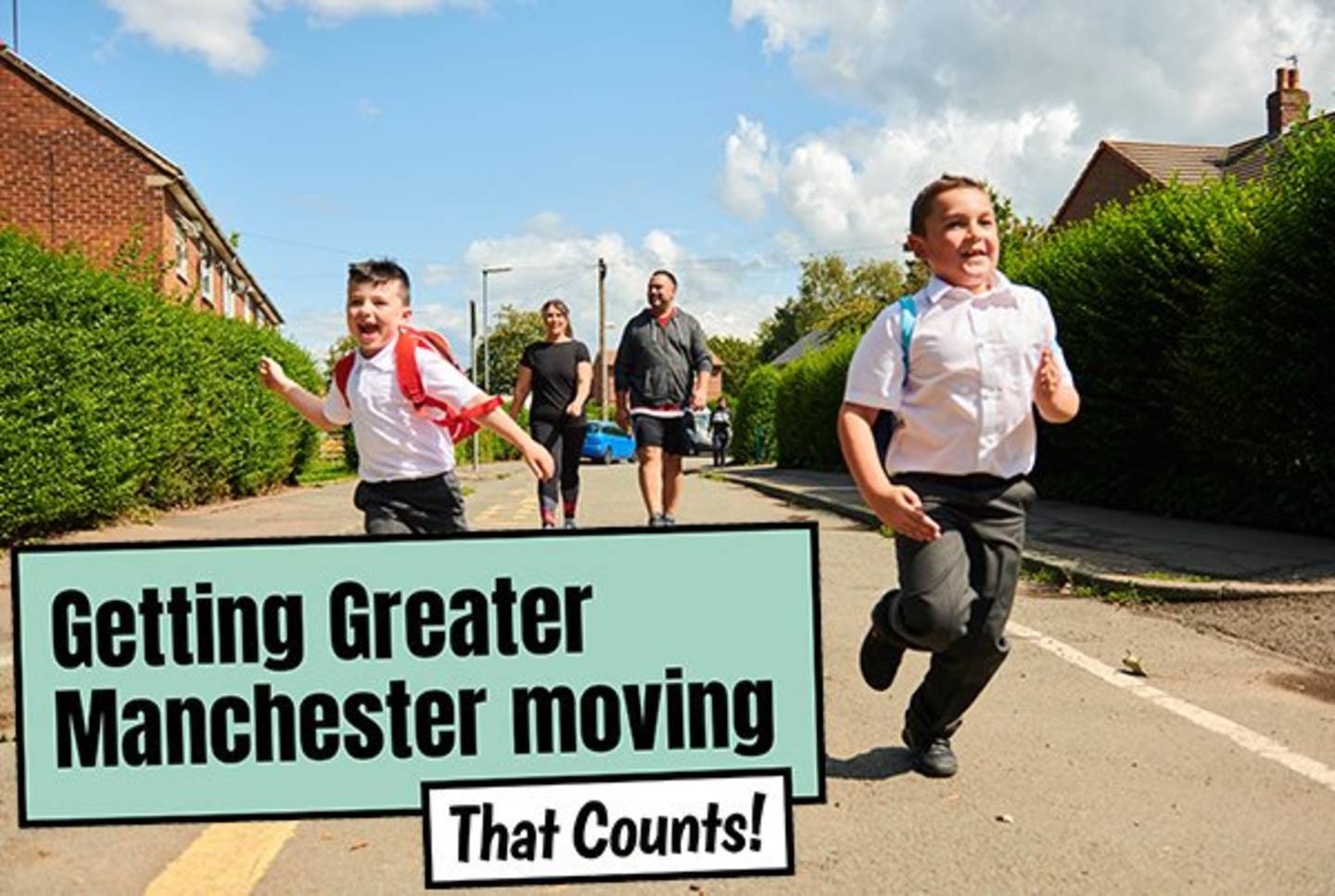 Starring people from across Greater Manchester, the That Counts! campaign kicks-off as the region returns to routine after the summer break. It's supporting people to move more in a way that suits them, giving a clear daily active movement target (30 minutes) to start aiming for. Everything will count, from walking to school to dancing while doing the hoovering, and getting off a stop early.

The campaign's central message is that moving for just 30 minutes a day can be fun, social and bring loads of benefits, like feeling happier, more confident and sleeping well, as well as helping towards long-term health.

The campaign will run across Hits radio, The Manchester Evening News press and online (and associated borough titles), out of home poster sites, bus streetliners, Facebook targeted advertising and social media as well as being seen on TfGM digital traffic boards and at the Arndale and Trafford Centre. The advertising will encourage inactive people to use #ThatCounts to share inspiration and tips on how to get active in ways that suit them.
Activity Alliance's Marketing and Communications Manager, Sarah Brown-Fraser, has been involved in the campaign's development. Sarah, who also sits on GreaterSport board, supported the agencies. The priority was to ensure That Counts! considers the principles in inclusive and accessible marketing.
"It's fabulous to see this campaign following so many better practices in marketing. Despite advances in technology, there are still a number of different factors preventing groups of people or individuals from receiving communication campaigns. That's why this campaign is so interesting in involving more people, in an inclusive and accessible way. That Counts!
"While we're awake, thousands of messages are being thrown at us to entice us to take actions, including being active. But if you have barriers to those messages or they don't resonate, you may end up thinking – they're not considering me, so it's obviously not for me. We can't wait to see the reaction to the campaign and the impact it has on other marketing campaigns."
Follow and subscribe to the campaign's social media accounts on Facebook, Twitter and Instagram. A comprehensive online toolkit with fully editable artwork (to really make That Counts! your own and to localise it for your audiences) is available.