Activity Alliance Chair reviews successful year at our AGM
Activity Alliance held the charity's Annual General Meeting (AGM) on Thursday 10 October 2019. We welcomed Members and other supporters at the event held at Burleigh Court Hotel in Loughborough. Our team outlined this year's achievements and thanked guests for their support in making a difference.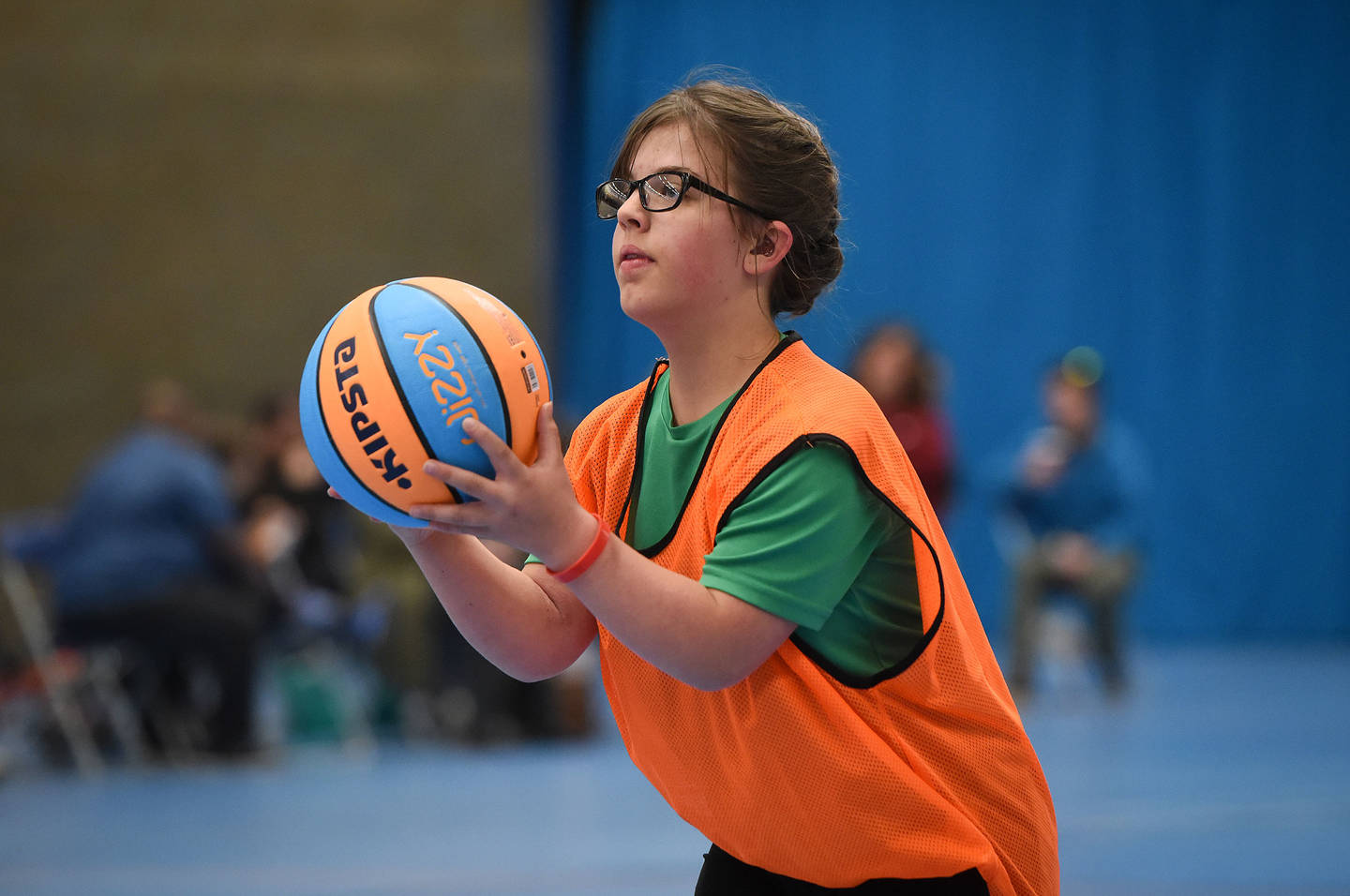 Among agenda items, our Chair, Sam Orde and Barry Horne, Chief Executive, presented this year's Impact Report.
The AGM also marked Sam's first full year as Activity Alliance Chair. In the Impact Report, Sam speaks about an exciting and positive 12 months for the charity:
"Since joining as Chair in October 2018, it has been great to see the passion and skills our staff and Members have for making active lives possible. I have enjoyed meeting many of them to take in the impact our work is having on disabled people's lives. It was wonderful to witness this impact first-hand at our annual swimming and athletics championships.

"Collaboration with our membership and partner network has been key to our work and success this year. Our members bring great expertise in their own right and together we make a powerful and influential Alliance.

"Thank you to everyone who has supported Activity Alliance this year – staff, Trustees, members, partners, supporters and participants. This support is paramount for a future where disabled people are as active as non-disabled people."
Moving towards a period of growth for the charity, Barry outlines our direction for the future:
"Disabled people are still twice as likely as non-disabled people to be physically inactive. We cannot and will not accept this.

"It seems we need to do even more to persuade sport, leisure and health sectors to embrace new approaches. Activity Alliance will step up to the plate and identify what we can do differently to have the greatest impact.

"Our refreshed vision will focus on achieving parity for disabled people in sport in order to give greater clarity about the position we are determined to achieve. We know only too well that significant progress will also require a shift in society's perception and attitudes.

"Pride and passion are at the heart of everything we do. Activity Alliance will not rest until disabled people are as active as non-disabled people."
This year is the first time Activity Alliance has produced its Impact Report in two formats. A printed edition (with a digital accessible PDF copy), and an online impact report page on our website. The new online format enables readers to relive our successes this year in more detail.

This document is also available in Word Format. Please contact us if you need more support. Email info@activityalliance.org.uk or call 01509 227750.