Improving inclusion offers: Jess Cook, National Partnerships Advisor
This year, we have been hearing from our lead officers about our work in making active lives possible. Today, we hear from our National Partnerships Advisor, Jess Cook. She explains how she supports key strategic partners, and national governing bodies, to be more effective in enabling more disabled people to be more active.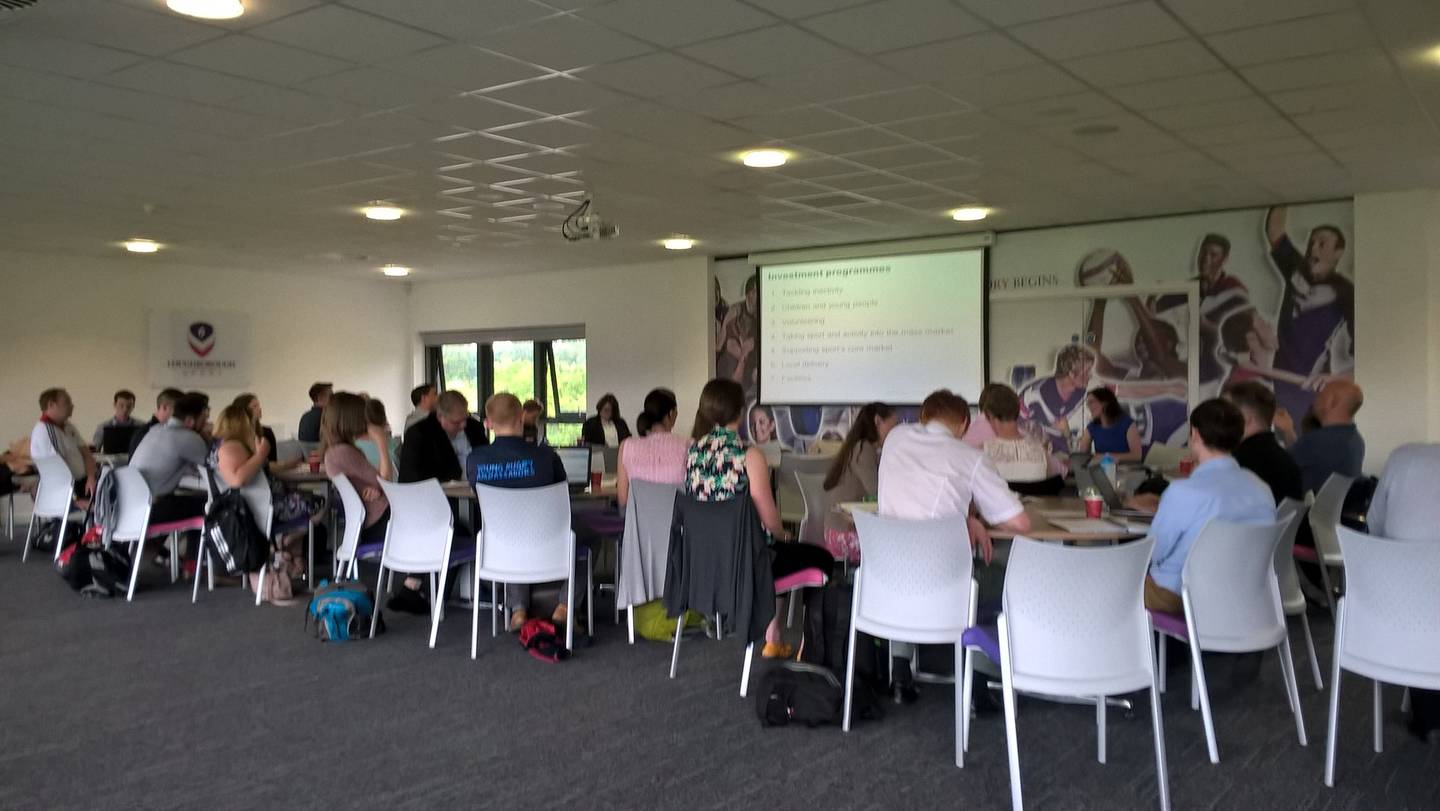 Explain your role as National Partnerships Advisor
I've been at Activity Alliance for 12 years but in my current role as National Partnerships Advisor for five years.
I work with National Governing Bodies (NGBs) and partners to help them improve their inclusion offer, and to be more inclusive as an organisation. This starts by an organisation being strategically inclusive. This includes everyone from the board and workforce to their clubs, coaches and volunteers. I do this through offering support, strategy development and delivering workshops.
This then enables organisations to think about disabled people when putting together products and programmes.
Why is it important for an organisation to be inclusive?
If an organisation isn't strategically inclusive, then they're not thinking about disabled people and people with long-term health conditions.
It's essential that the board are aware that their products and services need to be developed with inclusion in mind.
So, when getting a strategy developed, it needs to sync through the whole organisation. Being inclusive from the outset helps in knowing what you're doing and what direction you need to be going in. This then filters down through the whole organisation, through communication plans and training programmes. This makes a huge difference to the person leading on the programme or product as inclusion becomes a part of everybody's job role.
This also makes a huge difference to the customer base you are targeting who will include disabled people and people with long-term health conditions. Developing your product to be accessible and inclusive will engage a wider demographic. Otherwise you may be missing out on a massive population of people, that could be accessing your product or programme.
How do you support NGBs to increase participation in their own sports or activities?
I host NGB briefing sessions, which brings national governing bodies together to share and receive information. This can be around what research we've recently developed. I then encourage them to use the key findings from this to instigate changes that they might need to make with their products and programme delivery.
The day also gives us the opportunity to speak to the them about what resources they might need. Equally, what resources we've got that they can use. Our 10 Principles has really made big difference. Developed through research undertaken in our Talk to Me report, the 10 principles supports providers to make their activities more appealing to disabled people. As well as our research under pinning the development of programs and even strategies.
These resources has really enabled NGBs to think about the bigger picture. It isn't just about putting on an activity for disabled people and just letting it run. It's thinking about it as a holistic approach. So, you've got to make sure you're thinking about values through asking about needs and wants of that individual.
My key advice to NGBs and national partners who haven't got specific funding to be inclusive is: start with your strategy. It's then a part of your programme for the long-term.