Northamptonshire Sport release new 'See Active Be Active' films
Northamptonshire Sport has released a series of short films to encourage more disabled people to get active. The films which are part of a project entitled 'See Active Be Active', created by Screen Northants in partnership with Northamptonshire Sport and Northamptonshire Federation of Disability Sport.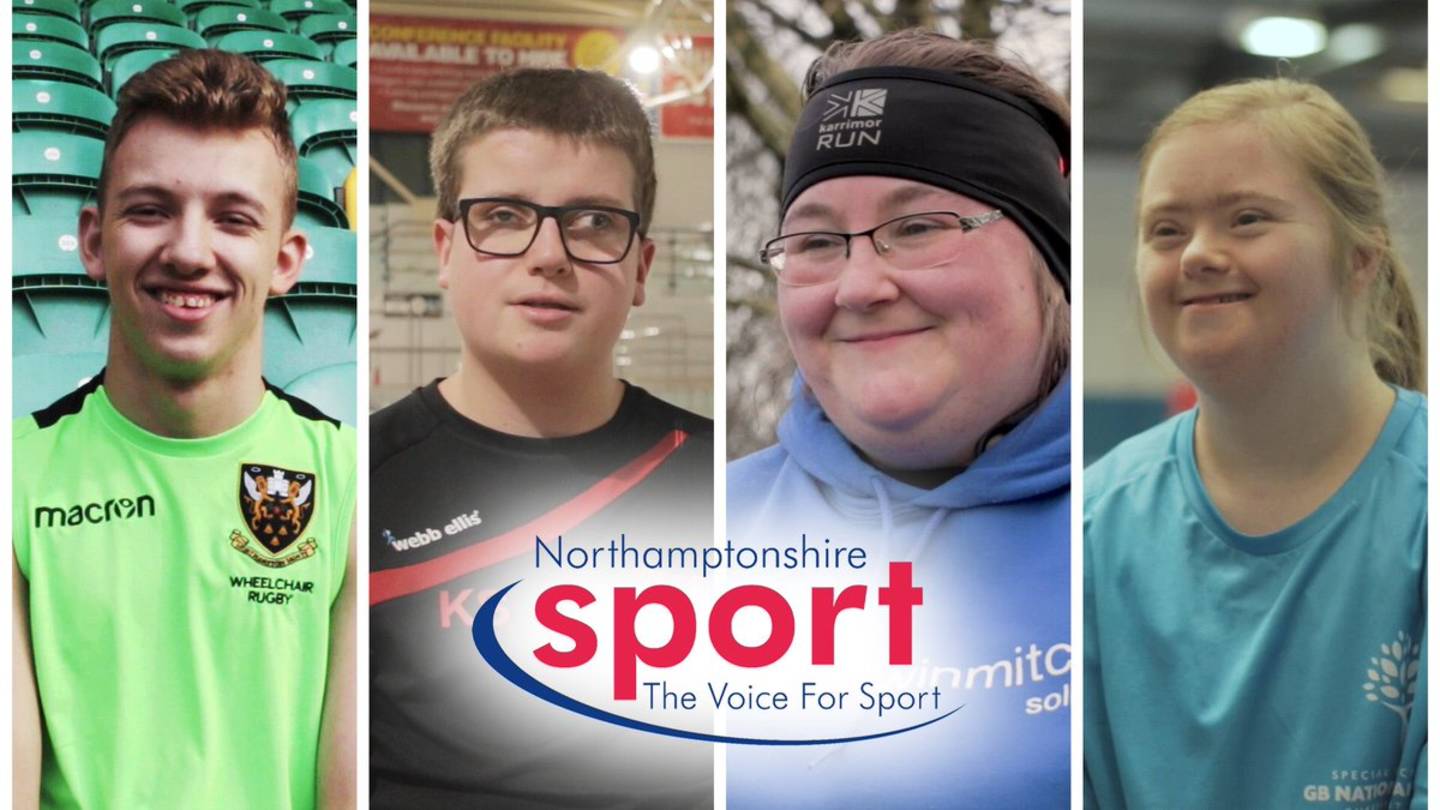 The See Active Be Active project was officially launched on 27 November 2019 at an event held at Franklin's Gardens home of Northampton Saints. This was attended by the film stars and their families as well as an audience of invited guests who all got to see the films shown for the very first time.
Each film features a person from Northamptonshire with a impairment or long term health condition and shows them participating in a form of physical activity. They include wheelchair rugby player Kascie, swimmer Kian, regular park-runner Carole and gymnast Ellie.
The films are all now available for people to view and share on the Northamptonshire Sport YouTube channel.
Northamptonshire Sport's lead officer for work on disability development, Graeme Wilson said:
"We are extremely excited and proud to be releasing these films! Screen Northants have done a fantastic job of making them and the four people who starred in them were absolutely brilliant. They are all perfect advocates for physical activity and we hope that other disabled people watch the films, see how much benefit these people have got from being active and decide to give it a go themselves.
"Disabled people are currently half as likely to be active as non-disabled people, so we'd really appreciate people's help addressing this by watching and sharing the films."
The project is funded by grants obtained from Northampton Borough Council, Tesco's/Groundworks Bags of Help and Local Giving.
To find out more information about the films and opportunities for disabled people to get active in Northamptonshire please contact Graeme by phone on 07766 991828, or email email Graeme Wilson.