Activity Alliance celebrates International Volunteer Day 2019
Today is International Volunteer Day and theme is volunteering for an inclusive future. Volunteers are a crucial part of the sport and physical activity workforce. Here, we look at how Activity Alliance's Inclusive Activity Programme supports volunteers to deliver accessible and appealing opportunities for disabled people.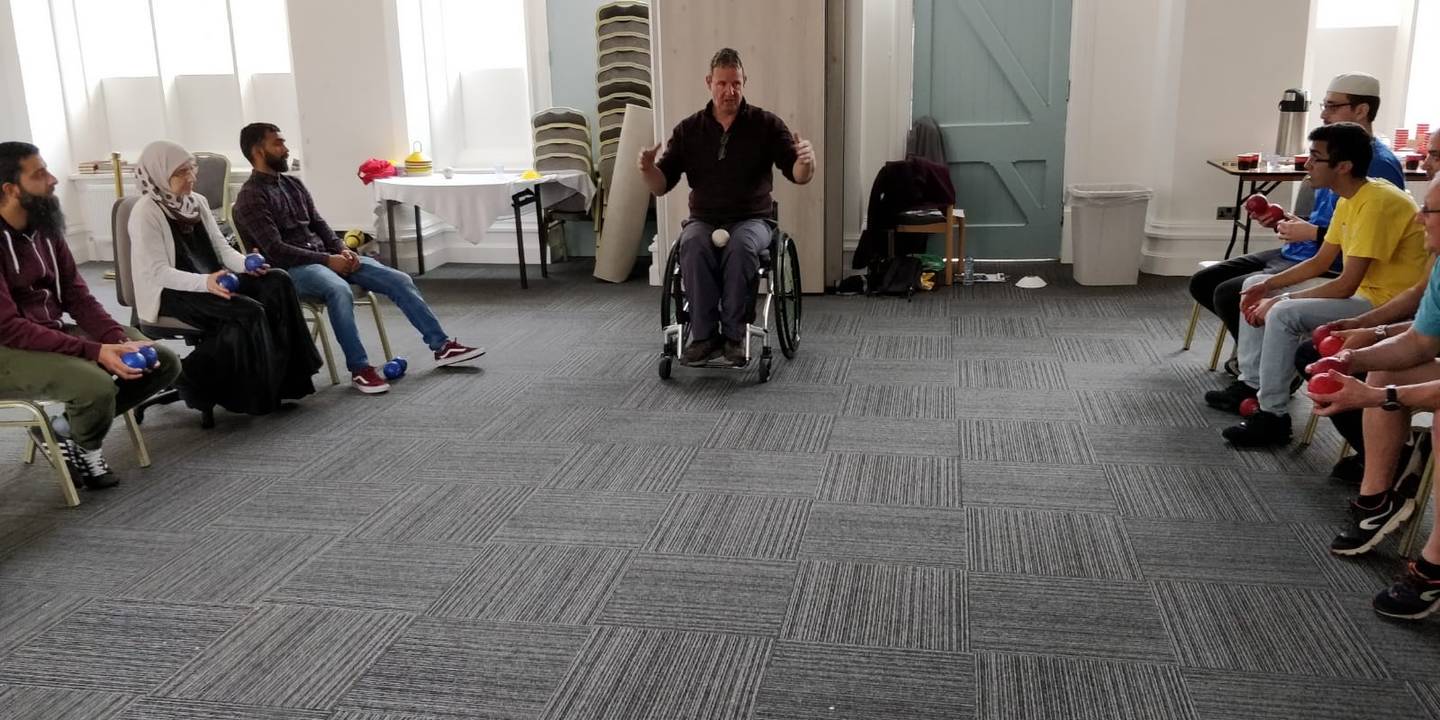 International Volunteer Day is a United Nations event held each year to celebrate the work of volunteers across the world. Through volunteering, communities around the world often experience strengthened solidarity and inclusion. Therefore, International Volunteer Day is the perfect opportunity to celebrate those who volunteer to make active lives possible for disabled people.
The Inclusive Activity Programme is a Sport England funded initiative delivered by Activity Alliance in partnership with UK Coaching. The programme supports community volunteers, sports coaches and healthcare professionals to engage disabled people more effectively in physical activities.
Earlier this year, we delivered an Inclusive Activity Programme workshop to staff and volunteers at Manchester's British Muslim Heritage Centre (pictured above). Attendees developed new skills, explored creative ideas, and accessed tools and resources to support the delivery of inclusive activities. After the workshop, volunteers were keen to use their new skills right away. So, they quickly established a new weekly inclusive physical activity session for families, as part of their Get Out Get Active programme.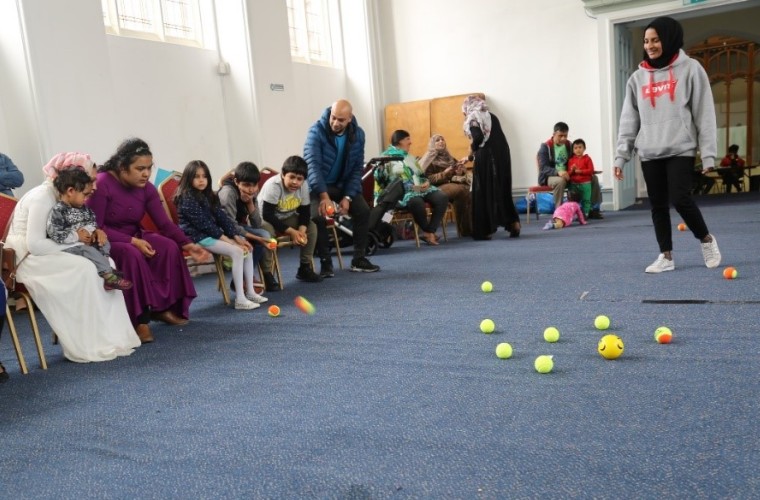 Ruhel Ahmed, Activities Co-ordinator at the centre, expressed how the workshop helped support their volunteers and staff to deliver sessions that are inclusive for all.
He said:
"The training was received very positively and enabled confidence from the answers provided to our questions. The theory was very useful and relevant to our work. Overall, the training broadened our horizons and we all benefited from the tutor's expertise."
The new activity session has proved to be very popular, attracting high numbers of families with disabled children. Using the skills and knowledge gained through the Inclusive Activity Programme, the centre can safely ensure future activities are fully inclusive, and that everyone can be active and have fun together.
Disability Inclusive Sports Club (DISC) is another voluntary organisation that has benefitted from the Inclusive Activity Programme. DISC is run by parents and carers of disabled people to provide inclusive sports sessions in Northamptonshire.
DISC have linked up with local students completing their Duke of Edinburgh Award to establish a 'buddy' volunteering scheme. The students attended the Inclusive Activity Programme before beginning their role as a buddy at the sport sessions.
A number of students told us how the training has supported their volunteering opportunities:
"Attending the Inclusive Activity Programme gave me the confidence to set up a game myself, adapt it to the members who turn up on the day, and help run activities."
"Since doing the Inclusive Activity Programme I now have a better understanding of how to get people involved. I felt more confident after the course."
Deidre Daish, coach facilitator at DISC, told us how the Inclusive Activity Programme has helped support their young volunteers.
She said:
"Since the sports buddies attended the Inclusive Activity Programme they have gained in confidence and understanding. They are keen to help out wherever needed and at filling in with casual games when extra activity is required.
"I would recommend the course as it is helpful for those with little experience of working with groups with different abilities, teaching them about making sure everyone is included. Knowing more about how to adapt activities to enable everyone to enjoy their sports session."
Find out more about Inclusive Activity Programme
Calling all volunteers and voluntary organisations – are you interested in attending an Inclusive Activity Programme workshop or arranging a bespoke opportunity for your organisation?
Get in touch with our team today. Email programmes@activityalliance.org.uk or call 01509 227753.