Enabling more disabled people to be active: A 2019 round-up
Since April, we've been hearing from our staff team on how Activity Alliance enables organisations to support more disabled people to be active. Topics include the importance of inclusive events, to the vital role of insight, and learning the inclusive way through our programmes. To round-up 2019, we have pulled together the key takeaways from each article. They help you to continue supporting more disabled people to be active throughout 2020 and beyond.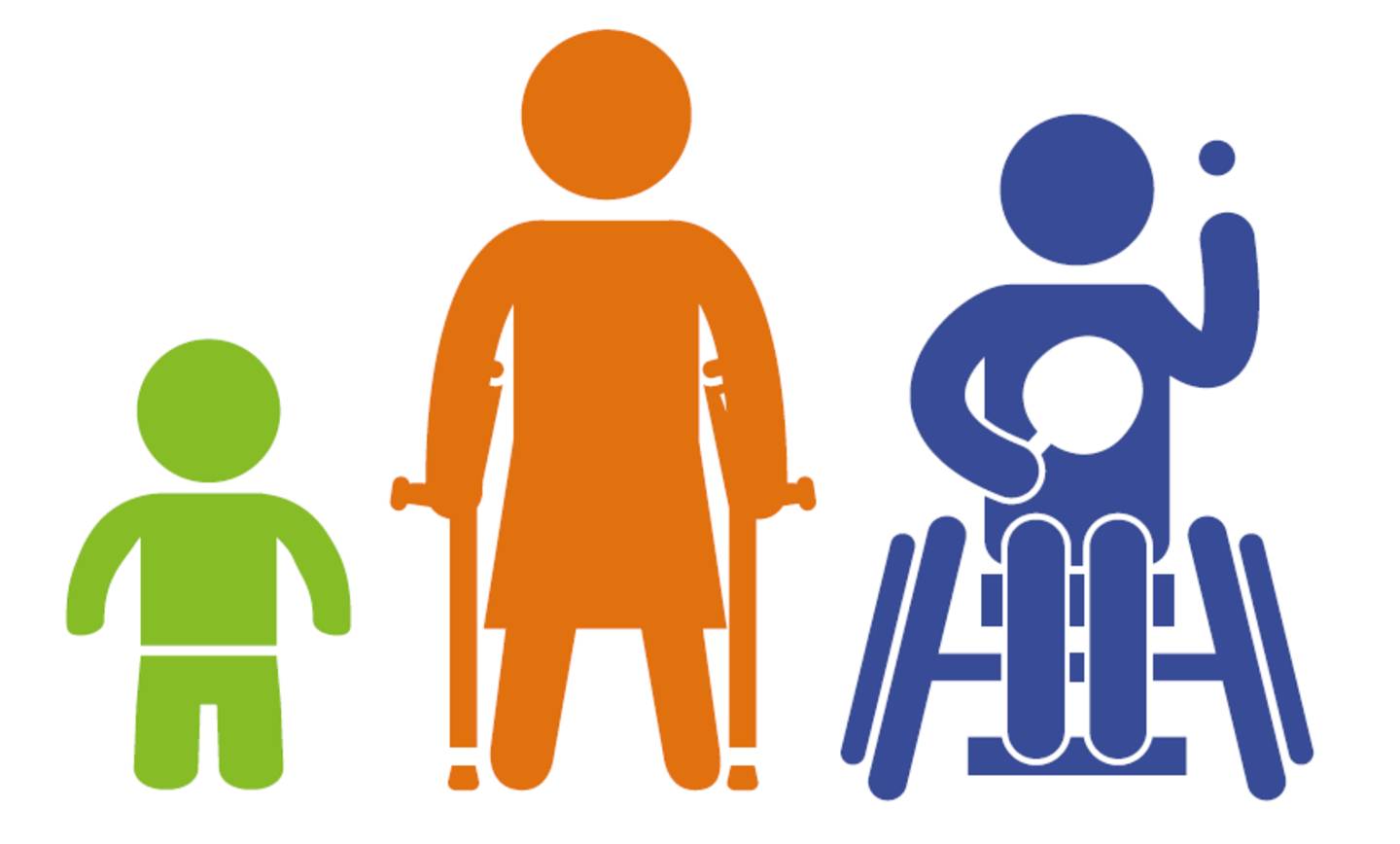 April: Supporting the sport and health sector
Our Head of Engagement, Ray Ashley, kicked things off in April. He spoke about the importance of collaboration to engage more disabled people.
"As a small charity ourselves, we can champion supporting disabled to be active for life, but if we don't work in partnership with others, we will never achieve that.
"Our recent release of the health video has shown how collaboration cross-sector plays a huge part in supporting disabled people and people with long-term health conditions to be and stay active."
Read Ray's article about engaging more disabled people.
May: Inclusive marketing and communications
In May, Marketing and Communications Manager Sarah Brown-Fraser, called on other marketing professionals to drive change in their work to address the communication barriers that their audiences may face.
"Inclusive marketing communications is just good marketing - ensuring we identify needs, adapt our communications and reach audiences in the way they prefer. I would like to see marketing leaders and professional qualification bodies drive change as part of their work.
"We have a bank of inclusive communications resources that support you to be accessible and inclusive with your communications visit our inclusive communications page on our website to find out more."
Read Sarah's article about reaching a wider audience
June: The important role of sport and activity providers
June saw us delve into the vital role that insight plays in helping us to understand disabled people's needs and support them to be more active. Our Research and Insight Manager, Elliott Johnson spoke about the role sport and activity providers play when it comes to influencing disabled people's activity and challenging perceptions of disability, inclusion and sport.
"Our workforce perception gap research we released back in January 2019 actually highlights a demand for greater training in delivering activities to disabled people. The findings show building the confidence and skills of those who deliver sports and exercise sessions can lead to more opportunities for disabled people to be active."
Read Elliott's article on the vital role of insight
July: Inclusive events and PE sessions
Our National Events Manager, Jannine Walker, took us into July with the importance of inclusive events.
"Disabled people should have equal opportunity to be active as non-disabled people. The reality is that these opportunities can often be limited or challenging to take part in. As a result, disabled people can miss out on the many benefits that taking part in sports and activity brings."
Read Jannine's article on delivering inclusive and accessible activity opportunities and events.
August: Delivering inclusive activity
August's article came from our Inclusive Activity Programme Manager, Chloe Studley. She describes the positive effect of our Inclusive Activity Programme is having on disabled people's lives. Many more community activators, sport and healthcare professionals are now upskilled in providing and signposting participants to inclusive opportunities.
"To appeal to and meet everyone' needs, we need to adapt and deliver different activities. This is exactly what IAP gives community staff, sport and healthcare professionals the confidence to do."
Read Chloe's article on learning the inclusive way
September: GOGA - Supporting disabled people and non-disabled people to be active together
September saw us hear about the success of our Get Out Get Active (GOGA) programme. Head of Programmes, Kat Southwell tells us about the success and how GOGA has been focusing on getting some of the UK's least active people moving more.
"Our programme delivery to date shows we have genuinely reached the very least active disabled and non-disabled people, in activity together. To date we have engaged over 20,000 unique participants, 70% of which are inactive (meaning they haven't reached recommended activity guidelines). And at least 40% of which have an impairment or long-term health condition."
Read Kat's article on the success of GOGA
October: The Activity Trap - Disabled people's fear of being active
October took on a different format and we marked one year since the release of 'The Activity Trap: Disabled people's fear of being active.' The Dwarf Sports Association UK (DSAuk) commissioned this important report, which highlighted an ongoing concern. It explored the fear among disabled people of losing benefits if seen to be active. Throughout the article we look at the encouraging headway we and our expert partners have made to address this situation.
Read The Activity Trap: Encouraging the benefits system to support activity
November: Supporting strategic partners and NGBs
Our National Partnerships Advisor, Jess Cook, spoke about the importance of organisations improving their approach to inclusion and how she supports them in doing so.
"My key advice to organisations who haven't got specific funding to be inclusive is - start with your organisational strategy. Then it's a part of your work programmes for the long-term."
Read Jess's article on improving inclusion offers
Watch out for the return of our Activity Alliance features in 2020. January will kick-off with a showcase of our Me Being Active videos. You can use these to support more disabled people on their journey to becoming active.