Enabling sectors to support disabled people to be active
In January, we explored tips from disabled people starting an active lifestyle from our Me Being Active videos. Psychological barriers continue to play the biggest role in preventing disabled people from taking part in sport and activity. Changing attitudes towards disabled people in sport and activity will help us to break down these barriers. So this month we turn our focus to the professionals within various sectors, and their influential role in disabled people's lives.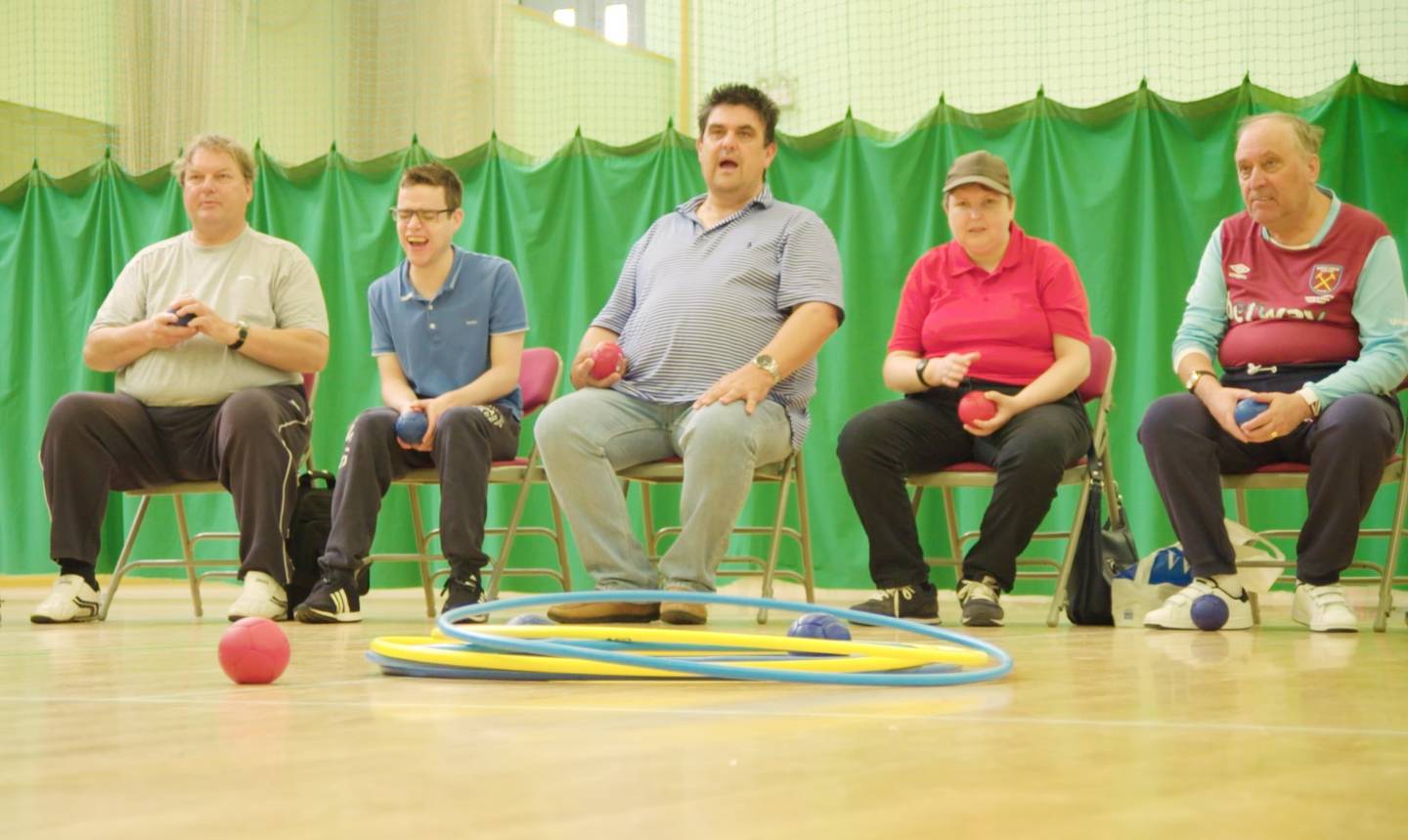 As well as working directly with disabled people, our ongoing research pinpoints particular influencers who have a key part in disabled people's lives. These include healthcare professionals, teachers and sport providers.
Our work with sectors such as sport, education and healthcare helps to drive our purpose and vision. We can provide up to date insight and training on how to make activities more inclusive.
Using this insight, we create resources and support which enables these influencers to include and support disabled people more effectively. This article takes us through just some of our useful resources and programmes.
Sport sector: Learning the inclusive way
Our Workforce Perception Gap research released in January 2019 shows building the confidence and skills of those who deliver sports sessions can lead to more opportunities for disabled people to be active.
'Delivering activity to disabled people: The workforce perception gap', explores perceptions among people who deliver sports sessions, from coaches, instructors and teachers to volunteers and community sports leaders. In particular, it looks at their experiences and perceptions of delivering to disabled people and inclusive activity - in which disabled and non-disabled people take part together.
One of the report's key recommendations identified our Inclusive Activity Programme (IAP) as a key training opportunity for organisations and individuals. IAP provides training for coaches, local community activators and healthcare professionals to engage disabled people more effectively in activities. The programme includes a three hour face-to-face workshop delivered by inclusion experts and ongoing online learning opportunities.
Watch our IAP teaser video below:
Find out more about the Inclusive Activity Programme.
Healthcare sector: More collaboration for greater health outcomes
Our recent Annual Disability and Activity Survey shows that two in three (67 per cent) disabled people said they would listen to GPs, doctors and nurses about taking part in activity. Three in five (59 per cent) disabled people chose physiotherapists, occupational therapists and other medical professionals.
In partnership with Public Health England and supported by Sport England, we released a short feature film for healthcare professional on supporting disabled people to be active.
The film highlights how health and sport organisations can work together effectively to break down barriers and lead to more local and national collaboration between the two sectors.
In the film, leaders from Public Health England and the Royal College of Occupational Therapists outline how greater health outcomes can come through an active lifestyle. With support from healthcare professionals, disabled people and people with long-term health conditions can take part in more opportunities.
Watch our health video below:
Watch our enabling healthcare professionals film here
If you are a healthcare professional looking for more information and guidance then please visit www.activityalliance.org.uk/health
Education sector: Building a sporting habit for life
Encouraging and providing opportunities for disabled children and young people to be active has significant benefits. PE teachers and school staff can influence the experience had when it comes to PE and school sport. It plays a critical role in shaping life-long participation and access to sporting pathways for all young people.
Our Sainsbury's Inclusive PE Training Programme (IPE) provides free face-to-face training to existing and trainee teachers, and school staff to deliver high quality inclusive PE to young disabled people in mainstream primary and secondary schools. It aims to improve the knowledge, skills and confidence of school staff to include all pupils in curriculum PE and ensure that all pupils are appropriately challenged and supported.
Our educational videos guides teachers and school staff through the STEP Tool and Activity Inclusion Model, and how to apply it to their PE lessons.
Watch the Activity Inclusion Model (AIM) video on our inclusive PE playlist on YouTube.
We also recognise that not all disabled people can or want to compete. Some simply want to enjoy taking part in activities and sport regularly and fairly at their school or sports club. This is where our profile toolkit comes in. Supported by the Sainsbury's Inclusive PE training, the toolkit introduces coaches, teachers and physiotherapists to different methods of identifying and grouping disabled people for sports and activities. This includes people with physical, sensory and intellectual impairments.
Check out Activity Alliance's updated profile toolkit.
If you need guidance and support on delivering high quality events for disabled people, please contact our team. Email events or call 0161 228 2868.