Adaptive yoga with WheelPower
Today WheelPower is launching a series of Adaptive Yoga videos to encourage wheelchair users to exercise from the comfort of their homes. Yoga is a safe and effective way to increase strength, flexibility and your balance that can lead to improvements in both your physical and mental wellbeing.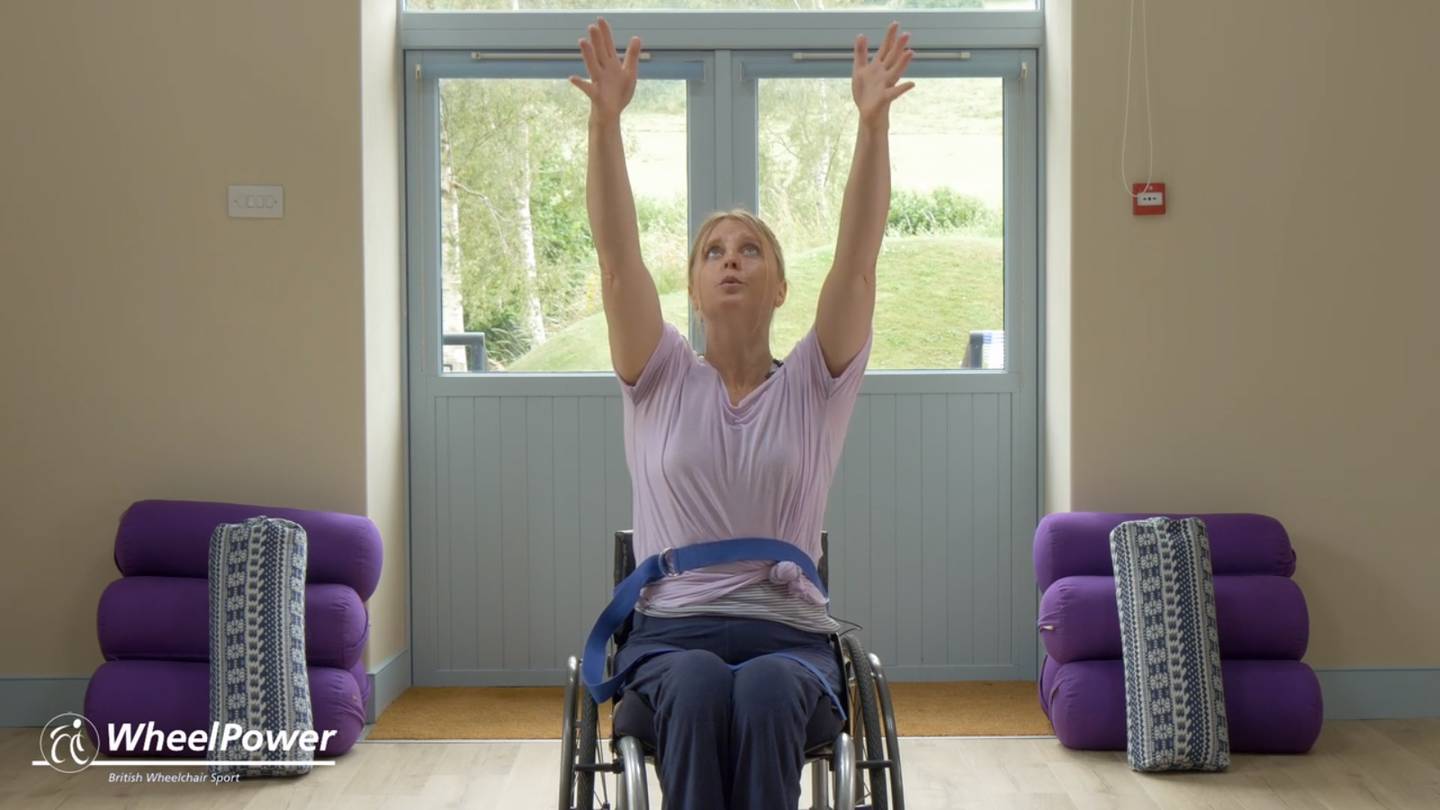 Nina Boswell Brown, from www.sittingfityoga.com will be your instructor as she demonstrates, explains and guides you through a gentle warm up, before showing you how to complete the yoga poses in a safe and effective way.
These videos last approximately 15 minutes, so make sure it's nice and quiet for your relaxation. Put on some comfortable clothing that allow movement, find yourselves a small space within your home and away you go.
WheelPower believes that lives can be transformed through sport and physical activity. As a wheelchair user, the benefits of Yoga are felt in your mind, body and spirit. Some of these benefits include:
Increased flexibility & coordination
Improving muscle strength, tone and balance.
Minimises the chance of injury.
Reduces stress
Feel heathier and more energised
Please remember: Always seek advice from your GP, Physio or a trained exercise professional regarding the type and amount of physical activity and exercise you should be doing.
Being healthier and feeling fitter doesn't always have to mean taking part in a formal sport or going to the gym. That regular low impact exercise such as Adaptive Yoga can be hugely beneficial for your mental and physical wellbeing.
You can find WheelPower on social media using the following links @wheelchairsport (Facebook) @wheelpower (twitter) @wheelpower_official (Instagram)