Inclusion pioneer Liz Johnson to share advice on learning
Former Paralympian and disability inclusion pioneer Liz Johnson will be joined by the UK's sporting personalities next week as part of an exciting new webinar series. The Life After Lockdown Sessions will be broadcast live from Monday and aim to help the public leverage the Covid crisis to drive positive change, whilst raising funds for NHS Charities Together.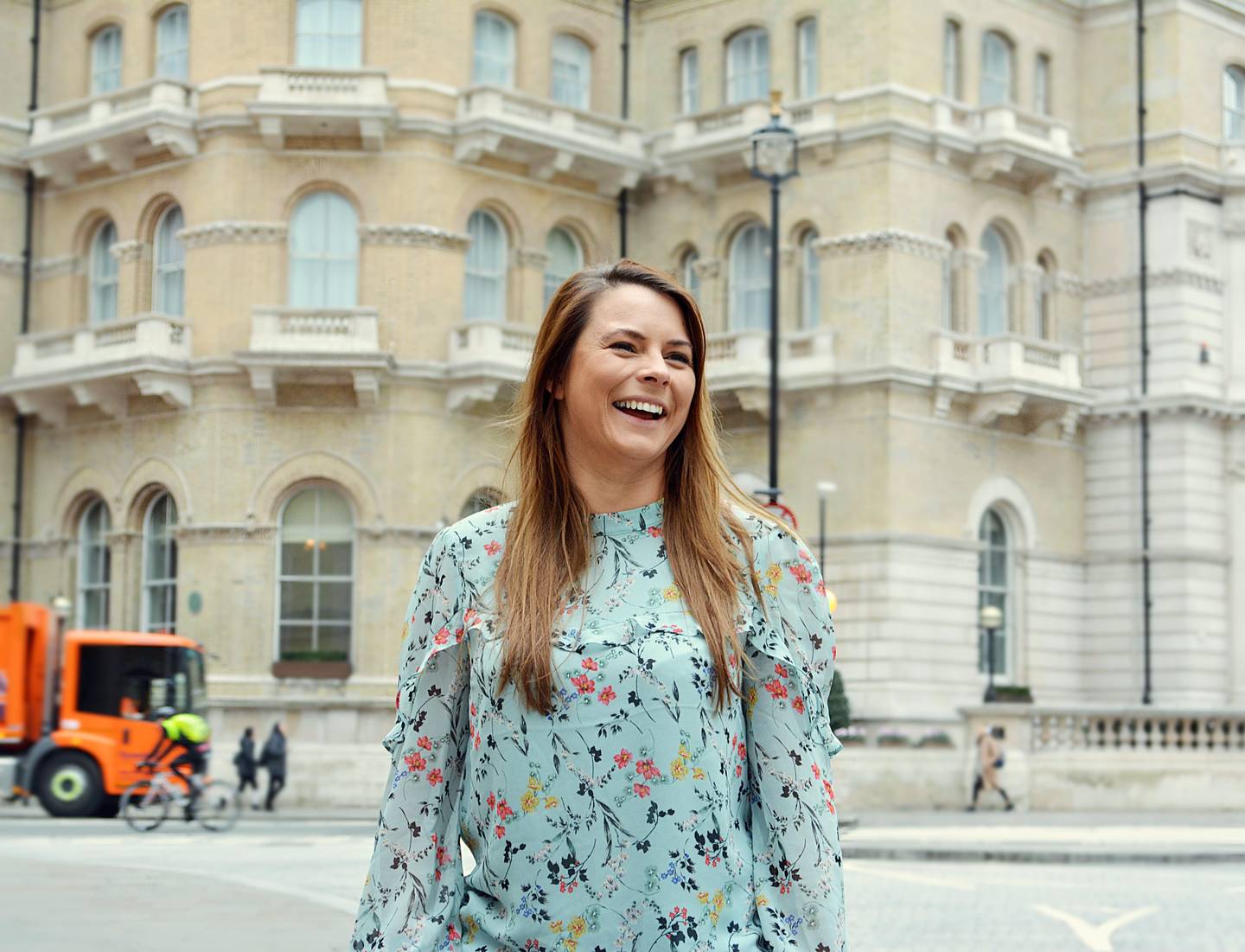 The sessions have been organised by Liz Johnson as part of her new disability inclusion venture, The Ability People (TAP). TAP aim to close the disability employment gap (which currently stands at 28%) by giving businesses the tools to transform their hiring processes and achieve authentic inclusion at every level of operations.
Streamed online via Blue Jeans and TAP's Facebook page, the series will kick off with a panel discussion from the Paralympic gold medallist herself. Liz will be alongside England Rugby star Jamie George and former professional cricketer turned Sports Psychologist, Steven Sylvester. The panel will be hosted by sports broadcaster and Johnson's Paralympic teammate, Rachael Latham.
Drawing on personal experience, the high-profile sports stars will share their perspectives on how an athlete's mindset can help individuals cope in the face of adversity. The open-access event will be a rare opportunity for members of the public to hear from professional sports people about how to inspire progression in our post-Covid society.
Liz Johnson, founder of The Ability People, comments:
"The pandemic has stretched the NHS to its limits, so it's an honour for TAP to be able to host a series of digital events to raise vital funds. We're also really excited to be able to offer expert insights and actionable strategies to members of the public looking for ways to move on and learn from Covid. At The Ability People we're all about progression and inciting positive change - so we want to encourage the public to use this difficult time as a learning experience.
"Now more than ever, it's crucial that we connect and talk about the challenges we're facing. I'm so pleased that we can offer a positive space for this via our Lockdown Sessions.
"Sport and disability can teach us so much about the power of belief and banding together, so our opening panel with Jamie George and Steven Sylvester is going to be a great way to kick off the conversation. Through sharing our individual experiences I hope we can pass on the lessons we've learnt and provide some inspiration to anyone who needs it at the moment."
The webinars will be free for viewers to join, however TAP are asking that attendees donate as much or as little as they can to NHS Charities Together via Just Giving, in support of the NHS staff and volunteers caring for Covid-19 patients.
Monday 11 May, 10am: Does The Athlete Mindset Help or Hinder?
Liz Johnson, Paralympic Gold Medallist, Business Woman & Disability Inclusion Expert
Jamie George, England Rugby and British & Irish Lions
Steven Sylvester, Former England Cricketer and Occupational & Sports Psychologist
Monday 11 May, 3pm: How Will Your Company Culture Stand Up?
Simone Hauser and Marian O'Brien, Project X Partners
Thursday 14 May, 10am: Creating a Mega Successful Mindset even during these Challenging Times
Suzanne James, NLP Trainer and former HR professional
Thursday 14 May, 3pm: Transitioning Back to Normality
Liz Johnson, Paralympic Gold Medallist, Business Woman & Disability Inclusion Expert
The sessions can be accessed via Blue Jeans and Facebook.