Free online PE resources to improve your school sport activities
Since the coronavirus (Covid-19) outbreak, schools, teachers and fitness professionals have rallied together to ensure children do not miss out on PE. From Joe Wicks live-streaming into our living rooms to teachers setting virtual challenges for their pupils. Now, as lockdown measures begin to ease, we're encouraging teachers to access our online resources to ensure their future PE lessons are inclusive for all young people.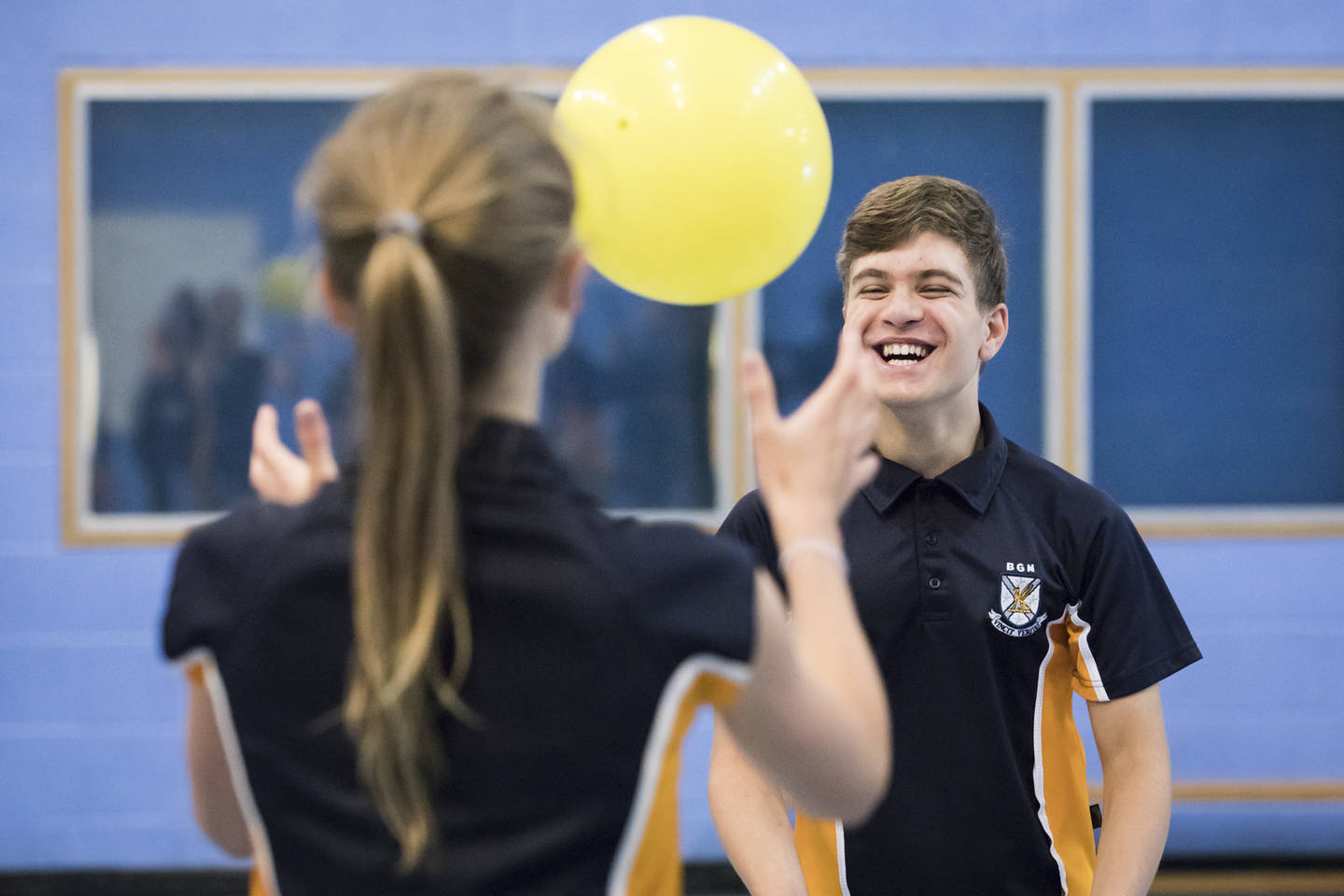 Sainsbury's Inclusive PE Training Programme is a long-running London 2012 Paralympic Legacy initiative. It provides free inclusion training to teachers and school staff, so they can deliver a high quality inclusive PE curriculum for all young people. Activity Alliance delivers the programme across the UK in partnership with our home nation counterparts, Youth Sport Trust and British Paralympic Association.
Usually, the training would involve a practical face-to-face workshop, led by one of our expert tutors. Unfortunately, due to the coronavirus (Covid-19) outbreak we have stopped all workshop delivery for the time being. But that doesn't mean teachers and school staff can't improve their confidence, skills and knowledge of delivering inclusive PE activities!
We are encouraging all schools to access our Inclusive PE online platform. It is free to use and features a wide range of interactive resources to support teachers' continual professional development. Topics include applying inclusive practice in lessons, effective communication and accessing external resources to improve PE delivery.
So, during this time, why not visit our Inclusive PE portal, and:
test your inclusion knowledge with our interactive quizzes
access downloadable resources to support your PE lessons
watch our short videos on STEP tool and Activity Inclusion Model.
Danny Burton, Development Manager at Youth Sport Trust, said:
"The Sainsbury's Inclusive PE online platform is a great opportunity for teachers. The blended approach provides a wealth of knowledge and opportunities for personal development. It can be completed at a convenient time for them."
For more informative resources, you can also watch our video series on the principles of inclusive PE training. This collection of 1-minute videos highlight some of the key things you should consider in order to deliver inclusive PE activities.
Watch our inclusive PE training playlist on YouTube.