Manchester United Foundation use STEP resources to play safe
In April, Activity Alliance released new STEP resources to support people to move more while at home. The STEP tool is one of the most effective ways to adapt activities. STEP stands for Space, Task, Equipment and People. Providers and families across the country have been using the resources since they were published, including Manchester United Foundation.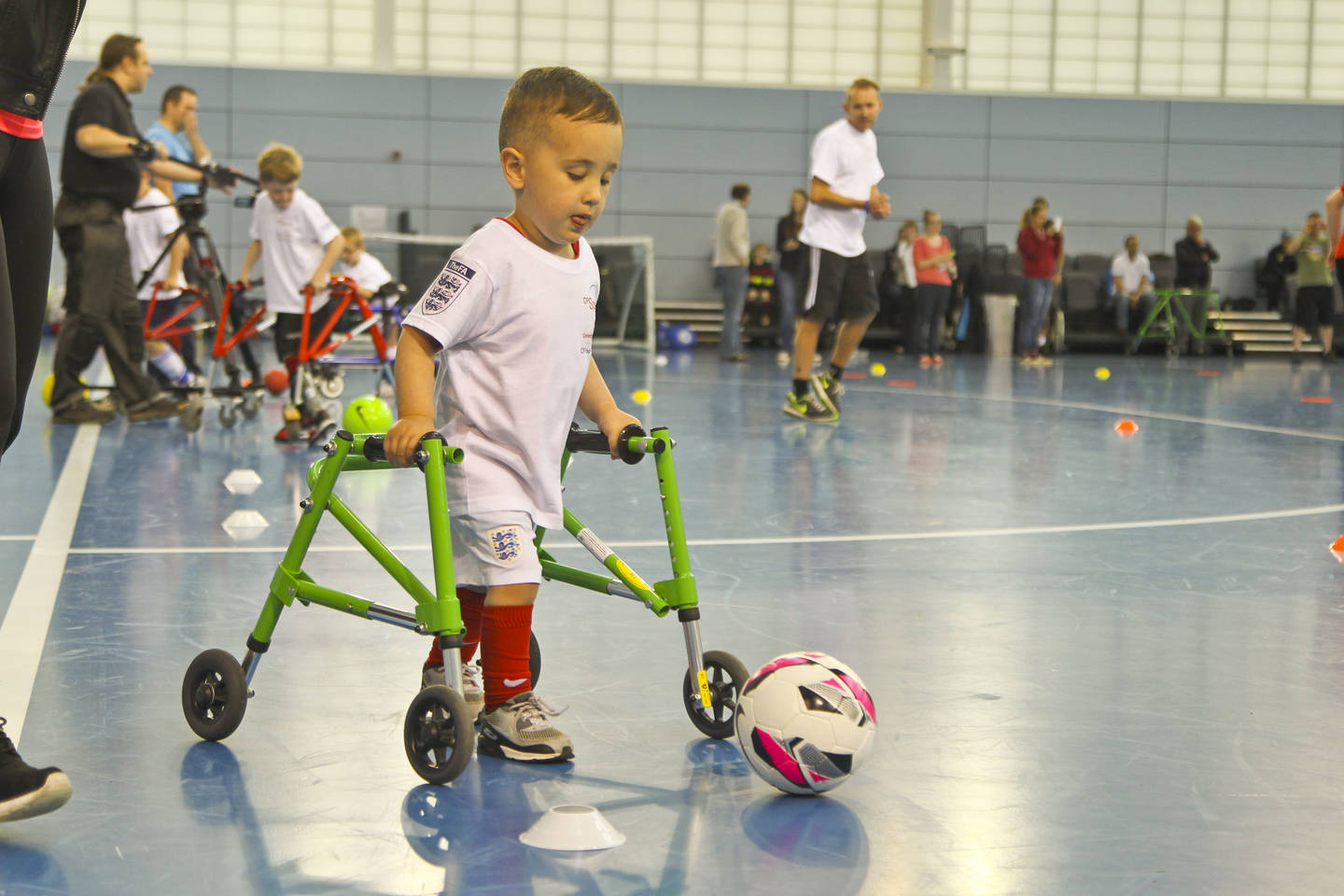 Shortly after we released the STEP resources, Tom Webster, our Engagement Advisor ran a virtual regional forum for the North. Alex Wilson, Disability and Inclusion Manager, from the Manchester United Foundation was an attendee.
STEP is a simple way for making changes to activities. It's commonly used in the PE and school sport setting so that everyone can join in and take part together. But the principles work in all settings. Ideal for disabled people, organisations and activity providers alike, the tips provide more ways to apply the STEP tool to sports and activities.
Excited by the potential of using STEP tool through his network, Alex wanted to promote the resources. They included the principles in their new 'Play Safe' resource.
Considering the social distancing regulations, Play Safe supports football coaches to deliver fun football sessions in a safe environment. With ideas for every exercise on how to adapt using the STEP principles, it is ideal for inclusive activity. This means that disabled people can take part alongside their non-disabled peers in a fun and safe environment.
Alex said about the resource:
"The STEP model is vital in everything we deliver across the Foundation, ensuring sessions are inclusive and easily adaptable. It is something we ensure not only staff, but participants completing coach development courses implement."
Access Manchester United Foundation's Play Safe resource here.
Our Engagement Advisors cover nine regions across England. Along with our National Advisors, they support key strategic partners, including Active Partnerships and National Governing Bodies of Sport (NGBs). Our work enables these partners to be more effective in supporting disabled people to be active.