New online learning opportunities coming soon
Activity Alliance and delivery partner UK Coaching, are working together to create new online learning opportunities for the Inclusive Activity Programme. So organisations and individuals can continue to develop their skills and confidence in engaging disabled people in fun and inclusive physical activities.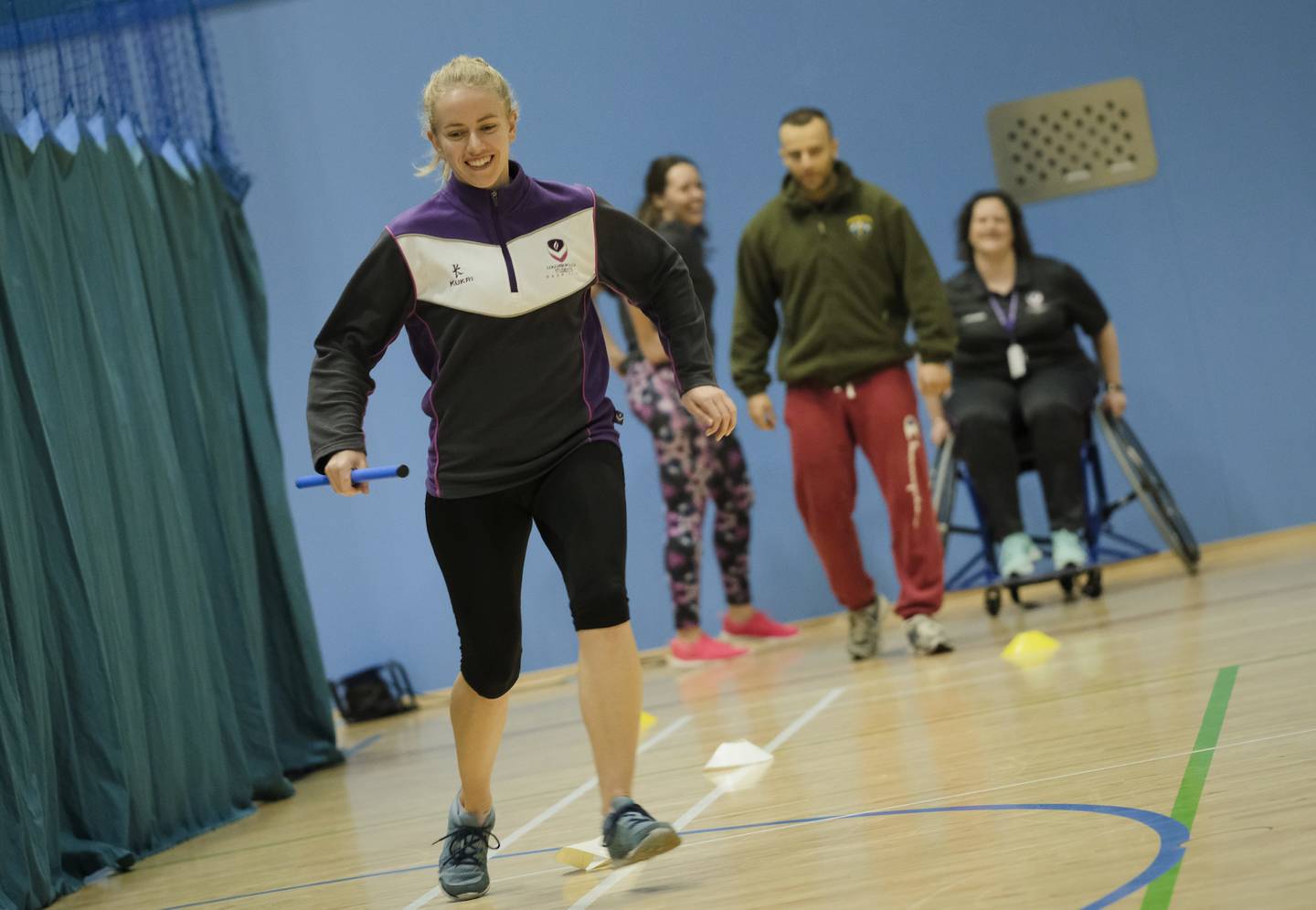 Due to the ongoing coronavirus (Covid-19) outbreak, all face-to-face Inclusive Activity Programme workshop delivery has been stopped until further notice. We will continue to review this situation, and get things back up and running when government guidance indicates it is safe to do so.
Until then, Activity Alliance is working closely with UK Coaching, to create some new online learning opportunities for the programme. Disabled people including those with long-term health conditions are the least active group in society, and inequalities are widening further during the pandemic. It is crucial that we continue to support organisations and individuals to deliver activities that are fun and inclusive for everyone!
We are currently developing two new online learning opportunities that you will be available to access in the near future:
Live online classrooms
Join one of our expert tutors for an interactive online session on the key principles of delivering inclusive activities for disabled people. Similar to our face-to-face workshops, you will learn about the practical tools to support delivery and understand how to apply these in your own sessions. Group numbers will be kept small to enable plenty of group discussion and question time with the tutor.
These sessions will last apporximately 90 minutes-2 hours , depending on the flow of the session.
Inclusive Activity Programme e-learning module
We are also currently developing a new e-learning module for the programme. This introductory module will be a great way to kick-start your development, before attending an online classroom session or face-to-face workshop in the future. The module provides context around the benefits of delivering inclusive activities and models of delivery.
Once it is live, the new Inclusive Activity Programme e-learning module will be free for everyone to access for a limited time.
Coming soon
We are working hard to get these new learning opportunities up and running as soon as we can. We will update this new story with information and links to access both opportunities soon.
Until then, we're keen to hear from organisations and individuals that would like to take up these online opportunities.
Please email our programmes team or call 01509 227753 to register your interest.