Goalball UK announce end of season award winners
Goalball UK, the national governing body and registered charity for the sport for blind and partially sighted people, has announced the winners of its end of season awards.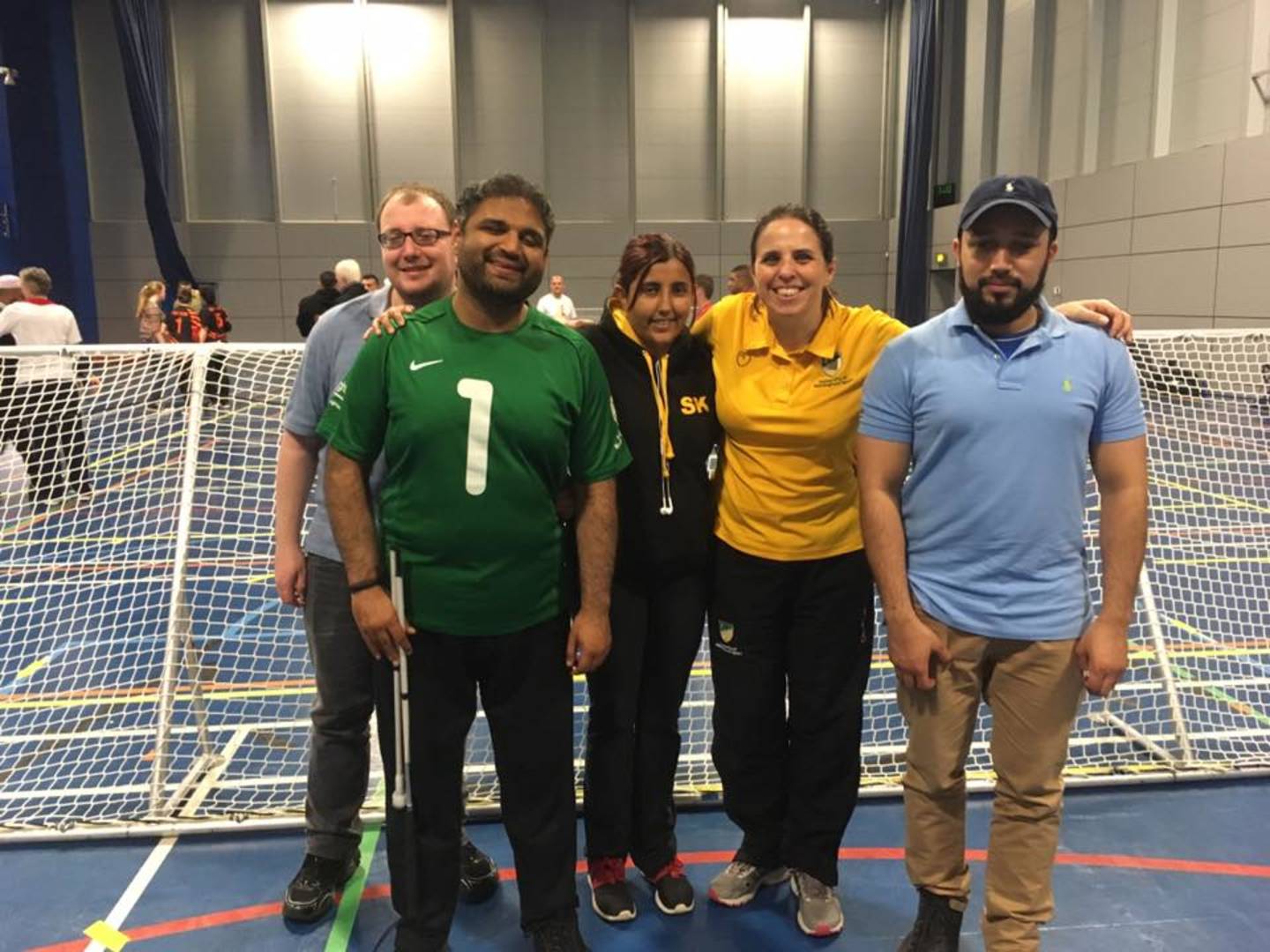 Hannah Webber, one of the founders and coach of Nottinghamshire Sheriffs Goalball Club, has won the Goalball UK Keith Lound Memorial Award, the coveted award recognising outstanding commitment and service to goalball.
While at just 17 years of age, Samantha Gough, has been named as the Goalball UK Player of the Season for the 2019/20 season.
Since founding Nottinghamshire Sheriffs Goalball Club over nine years ago, Hannah has maintained the highest standards both on and off the court. Her role has been integral in building the foundations of the club, which has been home to many players and has hosted teams in all three levels of goalball. Hannah has spearheaded the clubs excellent code of conduct, which prides itself on being welcoming and inclusive, while helping many terrific goalball players to realise their potential.
Despite only playing goalball since March 2019 and with the season ending prematurely, the campaign has been a real breakthrough one for Samantha, impressing both on and off the court whilst representing York and composite teams. Samantha demonstrated an admirable dedication to the sport through her enthusiasm to become a true team player. With no goalball club close to her home in Scotland, she regularly goes above and beyond to attend training and competitions in England.
Samantha made her competitive debut for a composite team in a Goalball UK tournament held in Sheffield in October last year. The team claimed gold and Samantha was the highest female goal scorer with 18 strikes in six games. Her remarkable form saw her receive invitations to Goalball UK talent camps for exceptional players with the potential to compete at elite level and for the Great Britain squads.
Hannah Webber said:
"It is a really proud moment for me to receive this award. The last nine years with the club have been amazing and I have had the opportunity to coach and work alongside a countless amount of inspiring people.
"At the heart of our club, we want to make everyone feel comfortable and happy, no matter what their ability, background or aspirations are. Witnessing people embracing the sport and the positive impact it can have is an amazing part of goalball and why we started Nottingham Sheriffs.
"Goalball at our level is by its very nature inclusive and that's something that we should be proud of and actively celebrate!"
Samantha Gough said:
"I am absolutely delighted to be named Player of the Season by Goalball UK. I have not been playing goalball long at all, but the sport has had an amazing impact on me. I can't wait to get back on the court next season and to keep on improving - my ultimate goal is to represent Great Britain.
"This award wouldn't have been possible about the amazing support network I have - from Kathryn Fielding, who kicked off my goalball journey, and my coaches Robert Avery and Simon Kumar, to my many teammates, the goalball family and Neal Herbert from Scottish Disability Sport.
"But most importantly, my mum, who tirelessly manages my goalball schedules, has been incredibly crucial for me. Her constant support has given me the ambition and drive to take the opportunity to play goalball and continue excelling."
Image caption: Hannah Webber (second from right) with Nottinghamshire players.