New online inclusion training key to great coaching
This week is Coaching Week 2020. UK Coaching's campaign to celebrate great coaching at all levels in sport and activity. Activity Alliance is proud to support Coaching Week with the recent launch of our new online inclusion training opportunities – Inclusive Activity Programme online classrooms.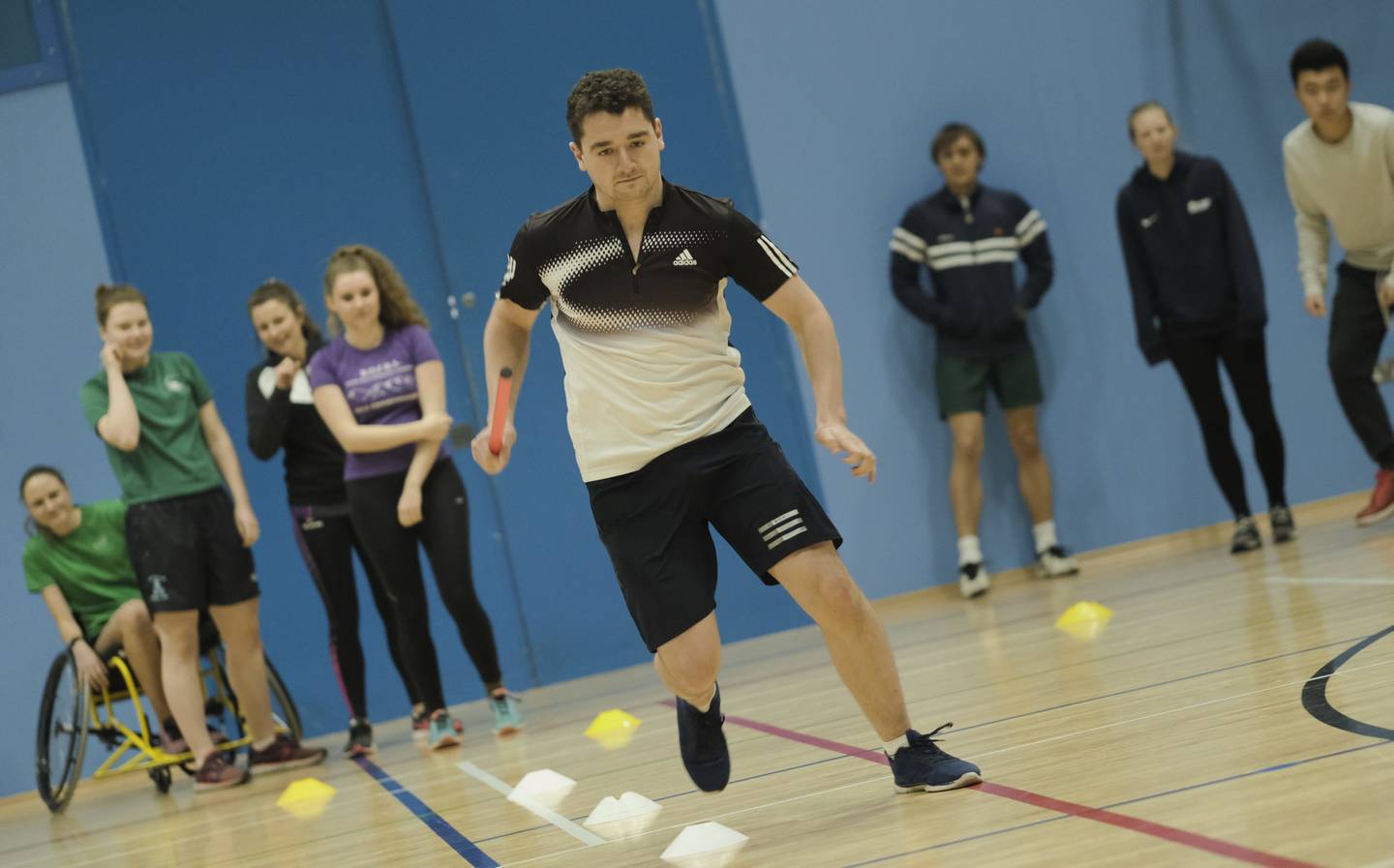 UK Coaching Week 2020 is an awareness campaign that empowers athletes, coaches and the public to celebrate #GreatCoaching in all forms. Even if you don't think you are a coach - if you are supporting people to move more, you are part of the UK Coaching family. Running from 14-20 September, this year's campaign recognises the vital work that coaches do to support us to be and stay active.
We believe coaches play an essential role in ensuring many disabled people's experiences of sport and activity are meaningful. Inclusive and accessible coaching is simply great coaching!
Activity Alliance's #GreatCoachingPledge is to support people who deliver activity sessions to be more inclusive.
The new Inclusive Activity Programme online classrooms are part of our work to deliver on this pledge. Developed in partnership with UK Coaching, the online classrooms offer a live and interactive learning experience for sports coaches, community leaders and healthcare professionals. Each online session is led by one of our expert inclusion tutors. Attendees will learn about the key principles of delivering inclusive activities and how to make sessions inclusive and fun for everyone!
The online classrooms enable people to continue to develop their skills, whilst face-to-face programme delivery is not possible due to the Covid-19 pandemic.
Adam Lever, Inclusive Activity Programme Lead at Activity Alliance said:
"As activity opportunities resume and people return to play, it is important for coaches and others to deliver their sessions in an inclusive way. So that disabled people and people with long-term health conditions do not miss out. In the absence of our face-to-face workshops, I would encourage anyone planning to deliver sports and activities to book on to an Inclusive Activity Programme online classroom today."
For a limited time only, you can take part in an Inclusive Activity Programme online classroom for the discounted price of £15 per learner (regular price £30 per learner). The programme is funded by Sport England National Lottery fund.
Online classrooms are available for individual and group bookings. Each classroom will be small group size of 6-12 learners and will run for a maximum of 2 hours.
To book your place on an online classroom - Visit Inclusive Activity Programme online classroom page on UK Coaching's website. For group bookings we will arrange a suitable time with you to host a bespoke classroom.