British Para-Swimming Championships return to Sheffield
British Swimming is delighted to announce its flagship para-swimming event will take place at Ponds Forge, Sheffield in 2021, once again incorporating a leg of the World Para Swimming World Series.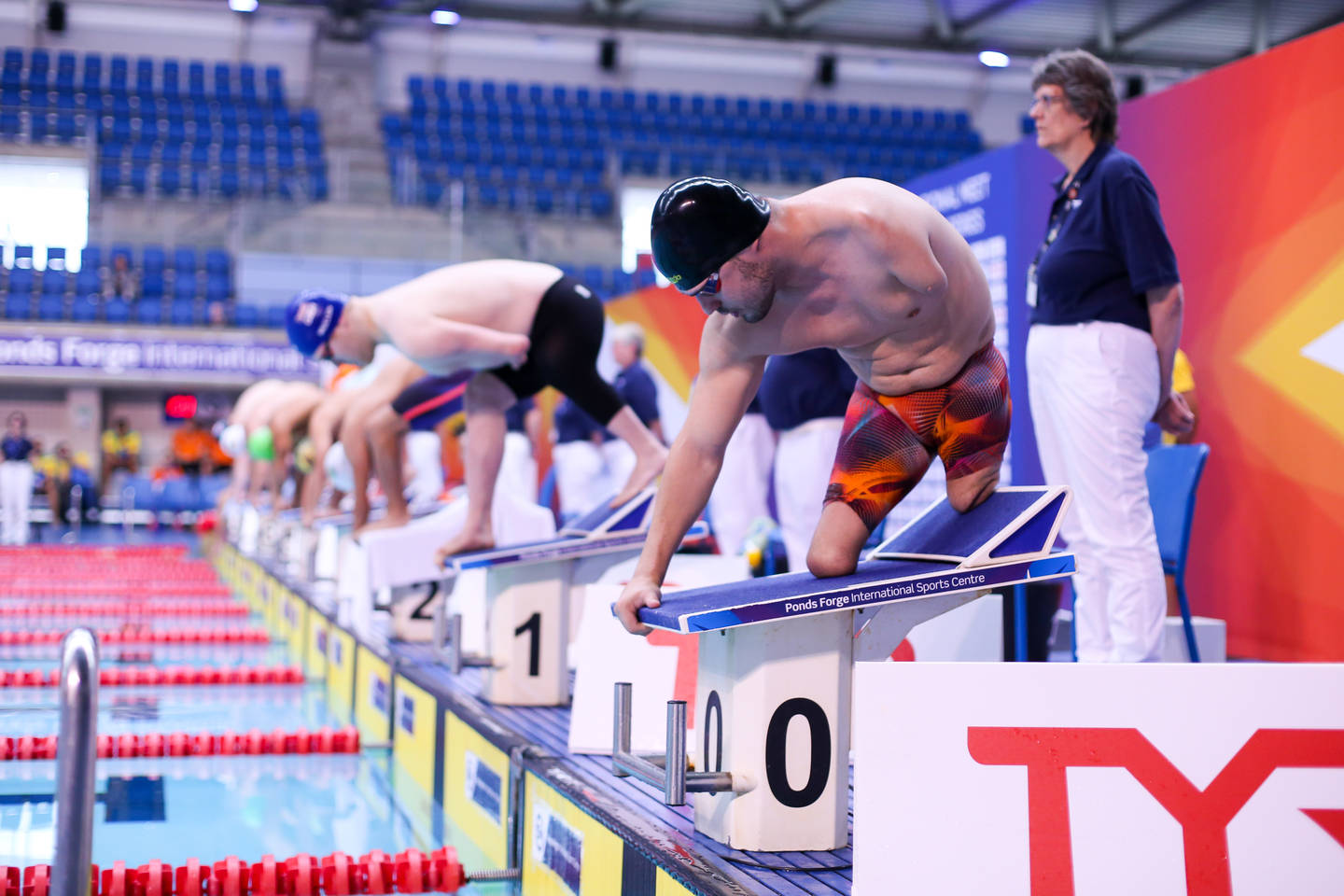 With the exception of 2020, due to the disruption of the COVID-19 pandemic, this will be the fourth year in a row Great Britain has hosted a leg of the World Para Swimming World Series, as the best para-swimmers from across the globe build towards the Paralympic Games.
Taking place from 8-11 April 2021 at the prestigious Sheffield venue, the British Para-Swimming International Meet (BPSIM) will run as had been planned in 2020, prior to its postponement, albeit with the COVID protocols we are all becoming accustomed to. The fact that the event will be staged at Ponds Forge, one of the worst-hit major sporting venues in the UK during 2020, will only add to the sense of occasion.
Hosting the World Series will mean Britain's para-swimming stars can pit themselves against the best in the world, a prospect that will be even more important in the build up to Tokyo, given the lack of opportunities over the last 12 months. To give an idea of the scale of the event, the 2019 World Series saw over 1300 athletes from 84 countries take part, with 33 of these nations competing at the Great Britain leg in Glasgow.
That British event saw some sensational performances, not least from the home athletes, with the likes of Alice Tai and newcomer Reece Dunn finishing the meet as multi gold medallists and with new world records to boot.
Commenting on the announcement, British Para-Swimming Performance Director, Chris Furber, said:
"I'm so pleased we're able to make this announcement today, which not only gives the para-swimming community clarity, but a much-needed focus. Everyone knows just how tough 2020 has been, but I'm optimistic heading into 2021.
"I'm delighted that we see the World Series return to the UK once again and this opportunity is absolutely vital as we build towards Tokyo. For now, though, we'll put our heads down, work hard, and hopefully pick up where we left off at those sensational World Championships in London."
Head Coach, Rob Aubry, added:
"BPSIM in itself is a very important racing opportunity, not only for our athletes to have a direct racing opportunity against international athletes, which they don't always get within this country, but it's also a chance for them to show where they are at this point in the calendar, to hopefully be nominated for the Games later on in the summer.
"It's particularly important for those younger, up and coming athletes who haven't had the chance to demonstrate the level of performances that is required to achieve selection for the Games, and we're really excited to see their development at the end of a very difficult year. These younger athletes have had a future year's development, both in terms of growth and maturation that may put them into consideration in 2021, where they may not have been in consideration in 2020."
The provisional 2021 WPS World Series calendar:
Sheffield, Great Britain: 8-11 April
Indianapolis, USA: 15-17 April
Lignano Sabbiadoro, Italy: 15- 17 April
Australia, April: TBC
Berlin, Germany: 17-20 June
Further information on BPSIM, the World Series and classification opportunities will be available in due course on the British Swimming website.
Photo credit: British Swimming