Muscular Dystrophy UK releases updated exercise advice for adults
Muscular Dystrophy UK is pleased to release an updated version of their exercise advice document for adults with a muscle-wasting condition.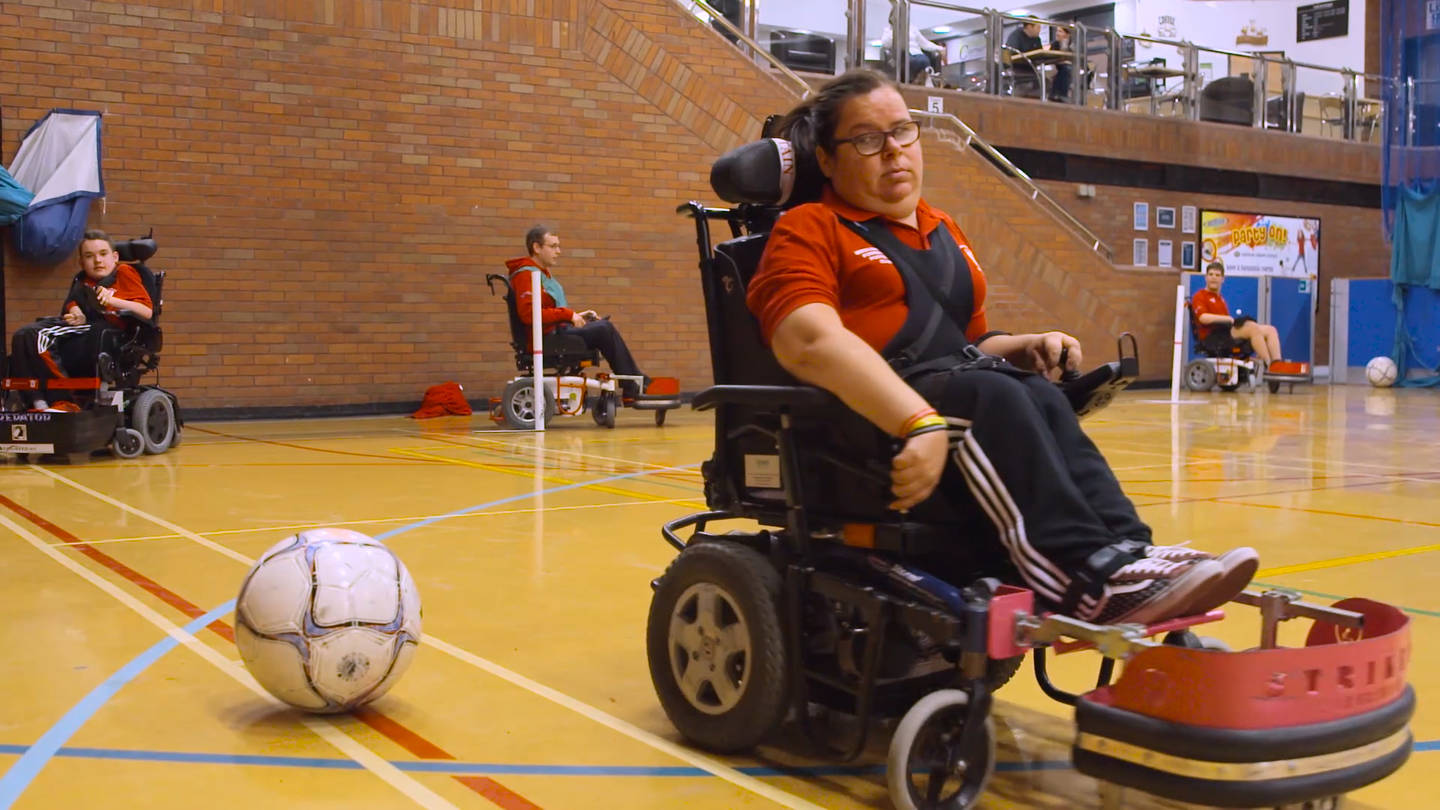 The advice, which was originally produced in 2014, has been updated by some of the UK's expert neuromuscular physiotherapists working with adults. It provides people with information about the importance of exercise, and how it can be safely carried out.
The guidance aims to help many people who are struggling to access specialist neuromuscular clinicians, and sports and exercise facilities like hydrotherapy pools, swimming pools and gyms.
The new advice emphasises the benefits that people with muscle-wasting conditions can experience by taking part in the correct type and level of physical activity for them and includes:
Examples of the benefits of exercise and activity
How to get and stay active
principles of priorities for safe and effective exercise and activity
Top tips
Additional resources and FAQs to support individuals to live well
It is always important to remember that 'exercising' does not mean you have to be a member of a gym or go to a formal exercise class. Simply increasing the amount you move around or being more physically active during the day is just as important. Exercise can be focused on addressing a specific problem, or it can be used more generally to keep you fit and healthy.
The new exercise advice is designed as a useful starting point for someone beginning to exercise, making sure this is done in the correct way. This is especially important for those who are less experienced.
Bobby Ancil, Head of Health Service and Campaigns at Muscular Dystrophy UK, said:
"One of the greatest challenges for many people over the past year has been retaining muscle strength and staying fit and healthy. The lockdown and the closure of exercise facilities has made this harder, which is why we are so pleased to launch this updated advice which is full of tips and ideas to help people stay as fit as they can."
More resources on exercising during lockdown
Clinician perspective
Jo Reffin, Clinical Lead Physiotherapist in neuromuscular conditions at King's College Hospital, London, and one of the authors of the exercise advice, has also written a blog with her thoughts on supporting people through the past year. Read Jo's blog.
Personal perspective
Louise Halling who lives with limb girdle muscular dystrophy has written an important blog on her experience, frustrations and hopes for getting access to regular exercise again. Read Louise's blog.
Exercise videos
Neuromuscular specialist physiotherapists at University College London Hospitals have made four Pilates videos for people in a sitting, lying, prone and standing position. Watch video playlist on YouTube.
Seated physiotherapy exercises
Marina Di Marco who is the Principal Neuromuscular Physiotherapist based in the Queen Elizabeth University Hospital in Glasgow has also shared an excellent workshop on seated physiotherapy. View examples of physiotherapy exercises to do at home (Facebook video).
Exercise video for family, friends and carers
Join in with seated exercises with MDUK President Gabby Logan. These exercises are not for people living with muscle-wasting conditions. Watch video on Muscular Dystrophy YouTube channel.