Goalball UK launches Youth Forum to help shape future of the sport
Goalball UK, the national governing body and charity for the sport for blind and partially sighted people, has launched its first Youth Forum. The initiative will support Goalball UK's ongoing efforts to become more diverse and inclusive, as well as providing a number of unique professional development opportunities for its members.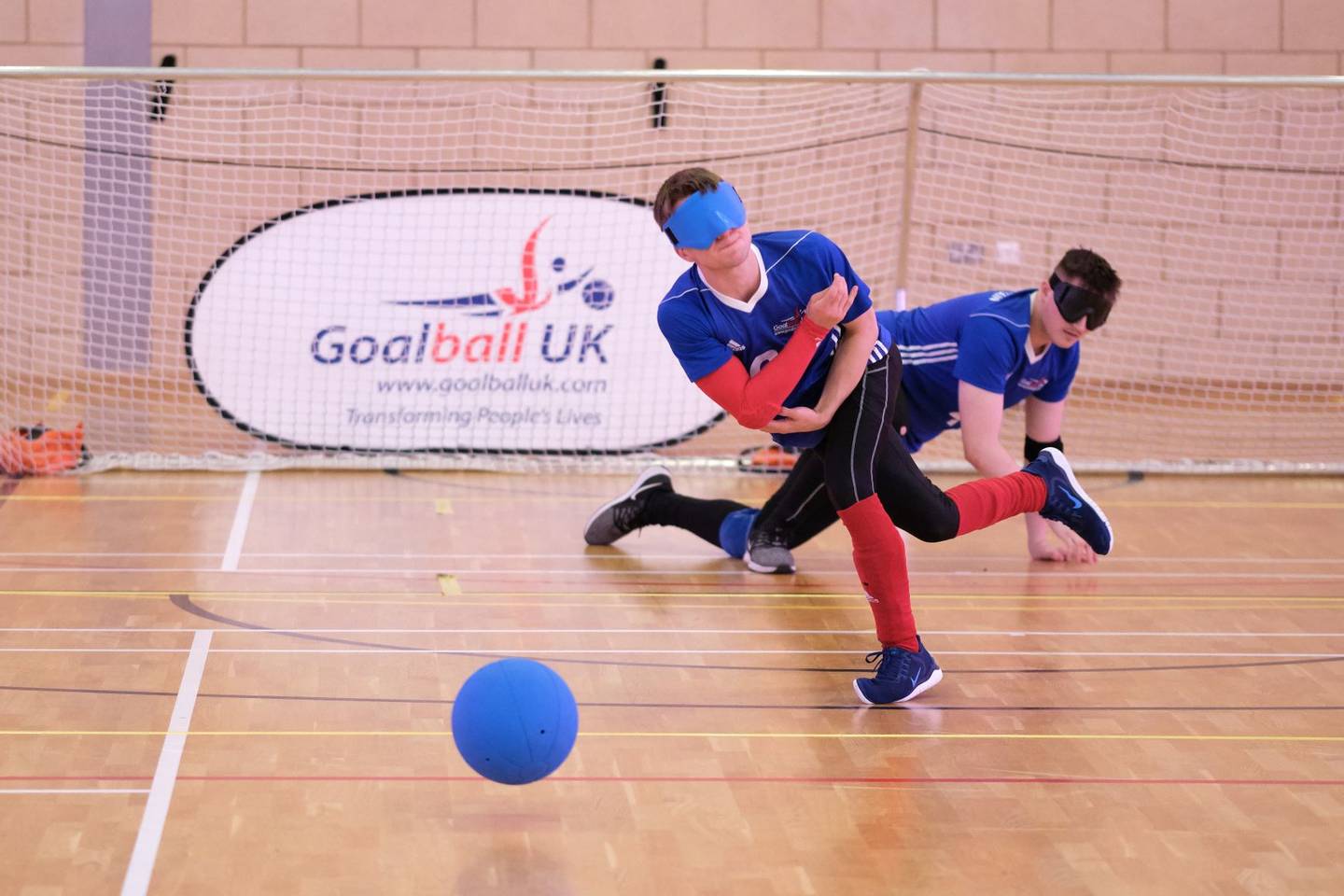 Following an extensive recruitment campaign, 10 youngsters aged between 16 to 22, from a mix of backgrounds, have been selected to make up the inaugural forum. The group will shape various projects and activities to increase the voice of young people within the sport and raise the profile of the game among younger communities.
Furthermore, the Youth Forum will also be tasked to lead on the planning and running fundraising events and initiatives.
Throughout the two-year programme, the Youth Forum members will also receive valuable guidance from Goalball UK's board, management and staff, alongside a rare insight into how a successful sporting organisation and charity operates.
One member of the Youth Forum is Leo Johnson, aged 17 from Sheffield. Leo has been playing goalball for two years for South Yorkshire Goalball Club and is currently studying for three A-levels in maths, Spanish and English literature. He said:
"I am really passionate about goalball, so having the opportunity to help grow the sport and grab the attention of younger audiences is such an exciting prospect for me.
"This is a brilliant chance for like-minded young people to be creative, challenge convention and make a difference shaping the direction of the sport. Being a part of the Goalball UK Youth Forum sits nicely alongside my studies and has already given me a glimpse into a thriving professional environment.
"Our first meeting was extremely productive; I can't wait for our plans to come to fruition!"
Stephen Newey, Goalball UK's Children and Young People Officer who led the recruitment process, said:
"The 10 members are all incredibly ambitious and motivated individuals and we are really thrilled to work alongside them and help develop many important skills for the workplace. Even in these very early stages, their passion and enthusiasm to seize this opportunity is clear.
"We firmly believe that young people should have a meaningful input into the development of our sport. Their insight and fresh approach will truly influence the direction we take with a number of projects. Each of the members are already engaged within our close-knit community and are ideally placed to articulate the feelings of young goalballers."