Paralympians supporting people with health conditions to remain active
New research released today reveals that one in four adults living with health conditions feel their life will never be 'normal' again, following the coronavirus pandemic (25%), with many claiming their confidence has been 'knocked' by the pandemic[1].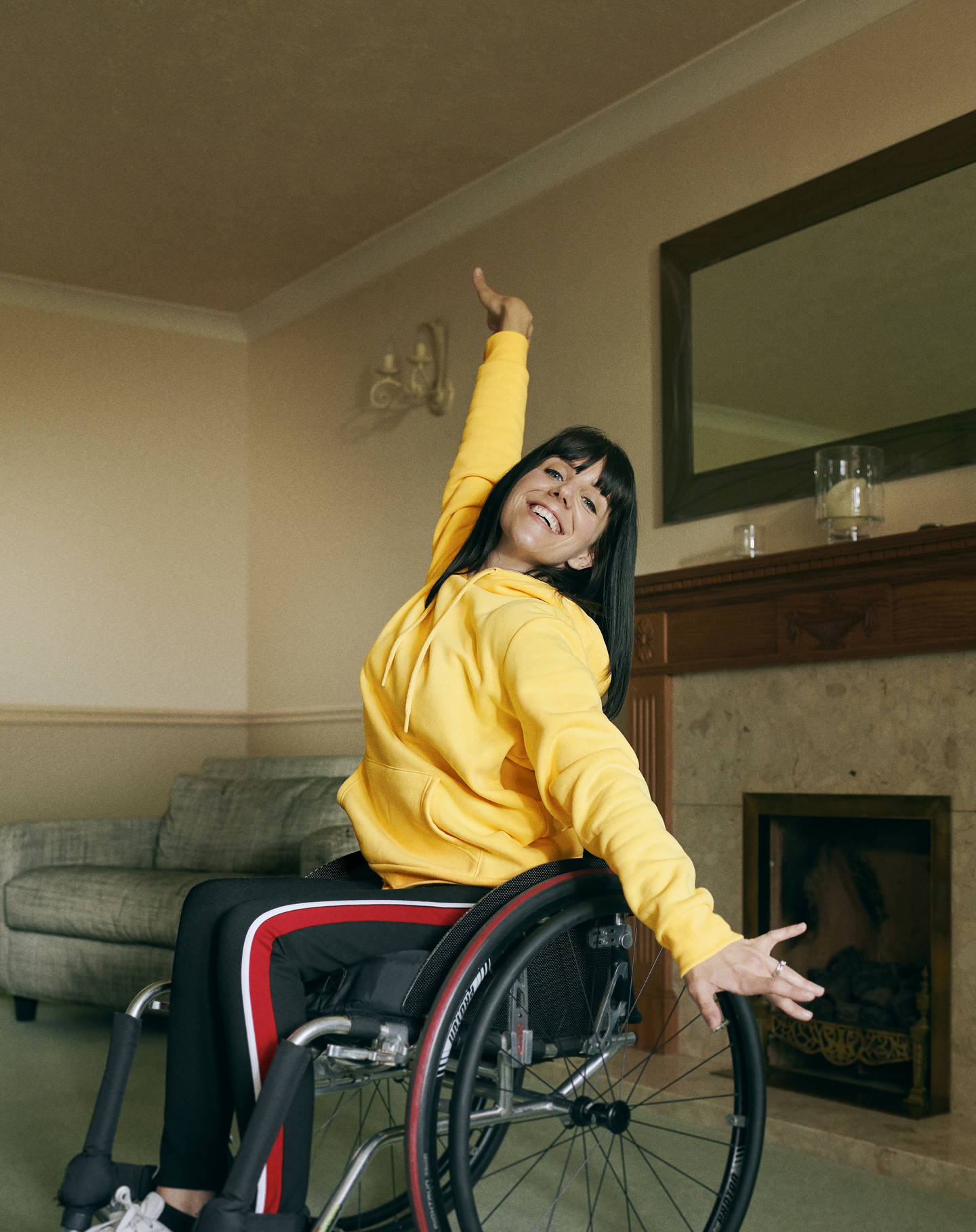 One in four adults with health conditions feel their life will never be 'normal' again, following the coronavirus pandemic
One fifth of people with a health condition feel self-conscious about doing physical activity in public
We Are Undefeatable campaign announces The Home Games to help people living with health conditions stay motivated for home activity as restrictions begin to ease
Teams to be headed up by Paralympic legends Dame Sarah Storey and Lauren Rowles MBE
The research was commissioned by We Are Undefeatable, a campaign led by a collaboration of 15 leading health and social care charities, along with National Lottery funding and expertise from Sport England, to support and inspire the 43% of people in England who live with a health condition to be active in a way that works with their condition.
Recent research from Sport England has revealed that over half of people living with a health condition are currently worried about leaving the house to be active (56%), compared to less than 2 in 5 of those without an existing condition (39%)[2].
We Are Undefeatable is today announcing the first ever Home Games, a fun and active event for people living with a range of physical and mental health conditions and whatever their ability or home set up. The Home Games will motivate them to get active while being at home, ahead of lockdown restrictions lifting later in the summer.
Participants from across the country will make up two teams, headed up by Dame Sarah Storey, the most decorated female British Paralympian of all time, and Lauren Rowles MBE, British Paralympian and World Champion.
The decorated athletes will take their teams through 10 weeks of virtual training, where team members will take part in various games that can be done safely at home. 45% of people with a health condition believe that even after being vaccinated they will be cautious about coming into close contact with others, so the sessions will remain virtual to allow as many people to take part safely, as possible[1]. The training sessions will then culminate in The Home Games, to take place later this summer. For those wanting to follow the teams or get moving themselves, keep an eye on We Are Undefeatable's social channels and website for inspiration on how to keep active at home.
Research has revealed that during lockdown Brits have taken to being creative with their own activities, with 1 in 6 walking up and down their stairs to stay active (16%) and 1 in 5 using cans and water bottles (19%)[3]. The Home Games will be created only using items found around the home and garden, and will be inclusive for a range of people, whatever their ability or home set up. From using water bottles, a bag for life, to laundry, these games will enable people living with a health condition to get active from the comfort of their own home.
Home Games team captain and Paralympian Dame Sarah Storey said of the campaign:
"I'm so excited to be a part of this campaign, The Home Games will help to empower people living with different conditions across the country to get active, whilst remaining safe, at home. This past year has been incredibly difficult for everyone, but especially for those who were asked to shield for most of the year – we're looking to reconnect families and friends, all whilst getting active in a fun and safe format."
Lauren Rowles MBE, Paralympian and Home Games team captain also commented:
"The Home Games is bringing together so many inspirational people from across the country and showing that you don't need any fancy equipment to get active at home. I know firsthand how important it is to remain active for both your physical and mental health and I can't wait to get started and meet my team".
For those looking to get involved with the Home Games, you can apply by emailing HomeGames@webershandwick.com
For further advice and inspiration on ways to move that could work for you, visit the We Are Undefeatable website and YouTube playlist for ideas for keeping active in and around the home, as well as links to free resources.
[1] Research conducted by One Poll between 5 – 12 March 2021 with 2,000 UK adults and 1,000 UK adults living with a long term health condition
[2] Physical Attitudes and Behaviours Survey, Savanta ComRes, Wave 16. Carried out over 26.02.2021-01.03.2021. c.2,000 16+ adults
[3] Research conducted by One Poll between 5 – 12 March 2021 with 2,000 UK adults and 1,000 UK adults living with a long term health condition