Cerebral Palsy Sport launch new Frame Football resource
Cerebral Palsy Sport, the National Disability Sports Organisation for people with cerebral Palsy have launched a new resource.
'A new way to play the beautiful game' is designed to support clubs and coaches to understand the basics of Frame Football and how they can start coaching the sport.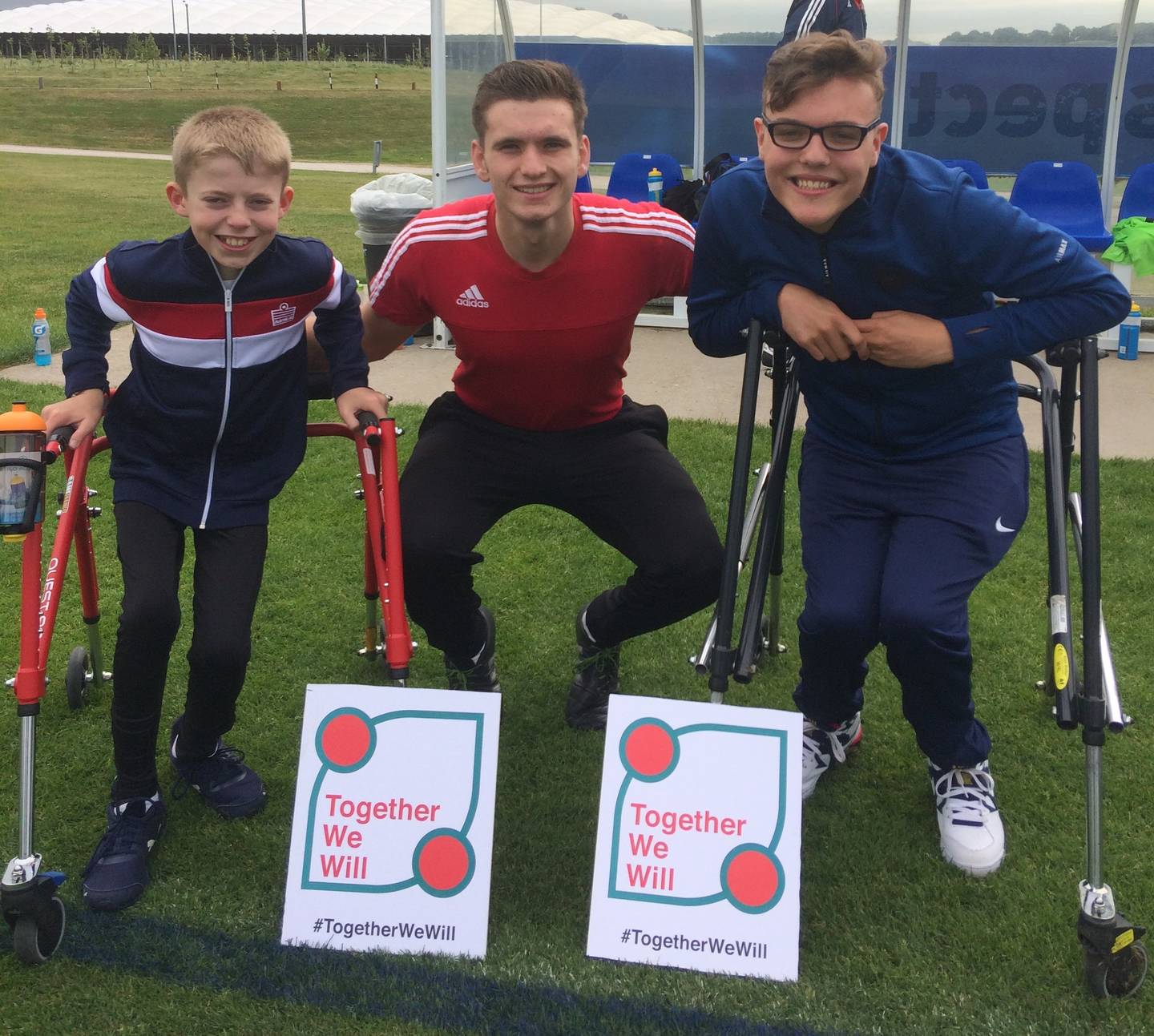 On Thursday 11 August, Cerebral Palsy Sport officially launched their new Frame Football resource at the FA's National Football Centre, St Georges Park near Burton on Trent.
'A new way to play the beautiful game' was created by Cerebral Palsy Sport to support football clubs and coaches across the country to understand the basics of Frame Football. The resource includes information on equipment, rules of the game, guidelines for coaches and example activities. It also includes information about the different types of cerebral palsy.
The resource has been funded by Sport England and was developed with the assistance of our partners - Association of Paediatric Chartered Physiotherapists (APCP), DM Orthotics, Quest 88 and Freestyle Marketing.
The launch event held at St Georges Park linked in with a preparation training camp for the Great Britain Cerebral Palsy Football team, as they prepare to compete at the Rio 2016 Paralympics Games.
Cerebral Palsy Sport have developed and trialled Frame Football with lots of feedback from coaches, equipment specialists, physiotherapists, parents and the players - to create a truly player centred football opportunity. Supported by the FA's Disability Committee as a grassroots development programme, Frame Football is already gaining recognition as an inclusive adapted sport. It is ideal for those using walking/gait training equipment such as a frame or walker.
Ali Talbot, Chief Executive of Cerebral Palsy Sport said:
"We are delighted to launch our Frame Football resource 'A new way to play the beautiful game' today. We hope that the resource is will provide much needed guidance to clubs, coaches, physiotherapists and parents to help get more people with cerebral palsy into the wonderful adapted sport of Frame Football".
Tom Smith, Senior Disability Manager at Sport England commented:
"The Frame Football resource 'A new way to play the beautiful game' provides a great introduction to anyone looking to introduce Frame Football as a sport, and is a helpful source of advice and guidance. Sport England are delighted to be supporting this innovative adapted sport's resource to increase participation."
Ongoing support can be provided to clubs, groups who want to establish Frame Football opportunities and this resource is the first phase of this.
The resource costs £6 (including VAT) plus postage and package.
For more details on Frame Football and how you can purchase this new resource visit Cerebral Palsy Sport website.
This summer, Cerebral Palsy Sport and the other National Disability Sports Organisations have come together, supported by Sport England to encourage disabled people to be more active. Together We Will aims to support you to become healthier, stronger and have fun being active.
The Together We Will campaign has now come to an end, but you can continue to find lots of information about the National Disability Sports Organisations, support available and opportunities to be active here.
Together We Will was brought to you by the National Disability Sports Organisations in partnership with EFDS and was supported by Sport England.