Racing with Autism team makes its debut appearance
A team of young drivers with autism has come together for the first time as part of a charity karting event, hosted by Team BRIT.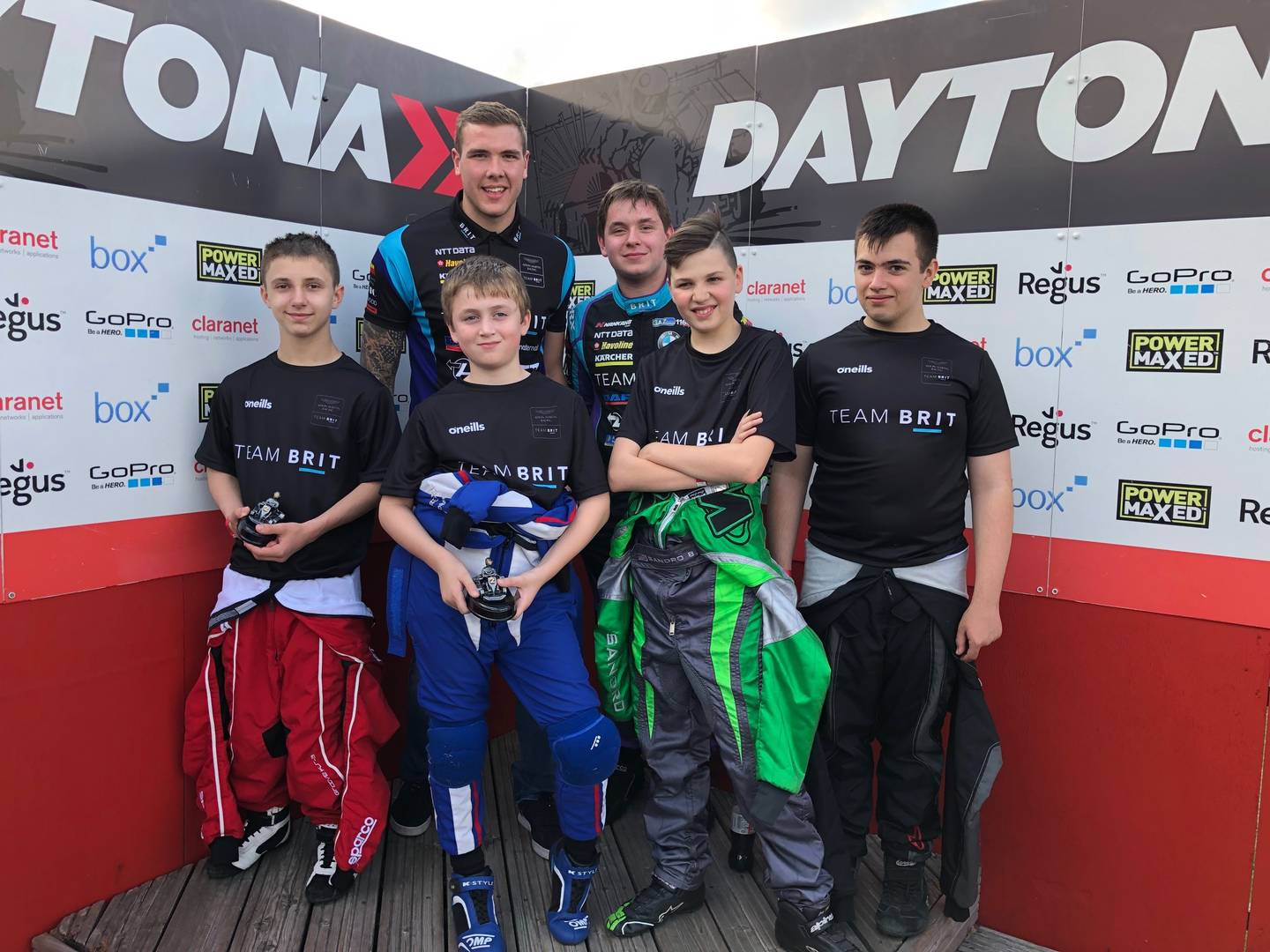 On Tuesday 6 August, Team 'RWA' (Racing with Autism), made up of six young drivers, took part in Team BRIT's charity kart event, racing against 16 other teams in a three hour endurance race. The drivers split into two teams of six, ready to take on the challenging race.
Team BRIT is aiming to become the first ever all-disabled team to race in the Le Mans 24 hour, and supports drivers with a range of physical and psychological challenges to access motorsport.
One of Team BRIT's drivers is 20-year-old Bobby Trundley, and 22-year-old Matty Street, who both have autism, have recently been supported into racing through the team.
Working together, Matty and team Founder, Dave Player, invited the young kart racers to form a team, putting the other teams of sponsors and corporate supporters to the test.
Racing for RWA were 16-year-old Sylvain from Somerset, 12-year-old Sandro from Rochdale, 15-year-old Jack from Ipswich and 10-year-old Jenson from Buckinghamshire. The two teams were led by Bobby Trundley and Matty, who runs TeamKarting race circuit in Rochdale.
On Tuesday, the teams put it in a fantastic performance, finishing 2nd and 4th out of the 18 teams, and clocking the fastest lap. It is hoped that the team will come together again for more events throughout the year, supported by Team BRIT.
Team RWA Captain, Matty Street said:
"All of the lads, Jenson, Jack, Sandro, Sylvain and myself all have two things in common. Our autism and our love for racing.
"The five of us are completely different, we have totally different personalities and social skills, but that is autism - it is such a wide spectrum, something that one person struggles at can be another someone else excels at.
"We have all found that racing helps us manage autism in one way or another and whenever I watch the guys karting, I have seen them transform into confident, determined racers that want to succeed. Motorsport has the fantastic ability and that's why I am excited to be captaining this Racing With Autism Team. To help raise awareness one lap at a time!"
Find out more about Team BRIT and the Racing with Autism on the Team BRIT website.