Inclusive Activity Programme launches new eLearning module
Activity Alliance and UK Coaching add a new eLearning opportunity to their joint initiative - Inclusive Activity Programme. From today, people can take part in a new online training module to learn about making physical activity inclusive and accessible to everyone.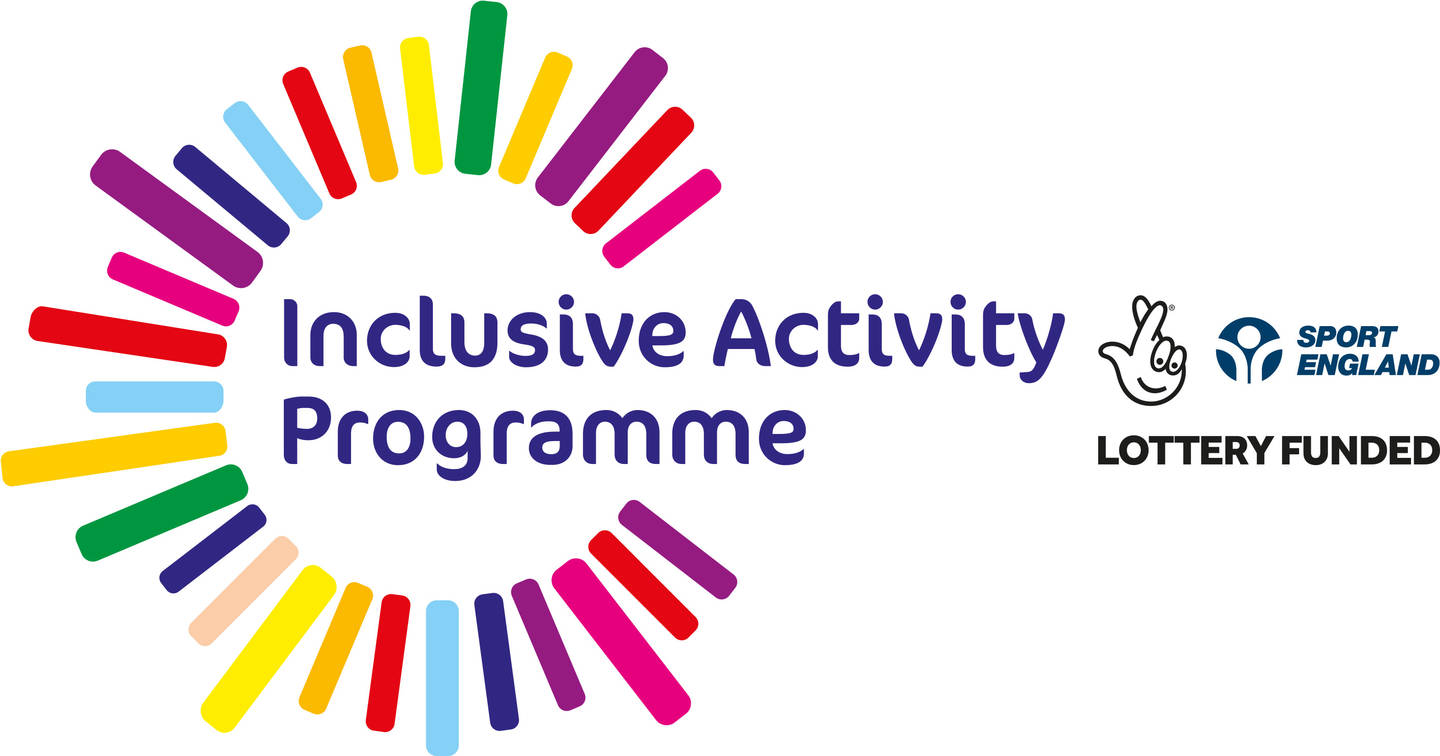 Since June 2018, the Inclusive Activity Programme has provided specialist inclusion training to organisations and individuals.
The new eLearning opportunity is ideal for healthcare professionals, sports coaches, volunteers and community leaders who work with disabled people and people with long-term health conditions.
The online training module offers a fun and interactive introduction to the Inclusive Activity Programme. Free for a limited time, the module is a great starting point for anyone wanting to learn more about the key principles of inclusion in sport and physical activity. Kick-start your development in this area before attending one of our live online classroom sessions or a face-to-face workshop in the future. (Workshops are not currently available due to the COVID-19 pandemic.)
If you have already taken part in a workshop or online classroom, this eLearning module is a useful way to refresh your knowledge on the key principles of inclusive activity.
Key features of the Inclusive Activity Programme eLearning module:
Learn independently, complete the module in your own time
Interactive activities throughout, including videos from disabled people about their experiences of being active
Opportunities to test your knowledge
Free to access (for a limited time)
Screenshot from the eLearning module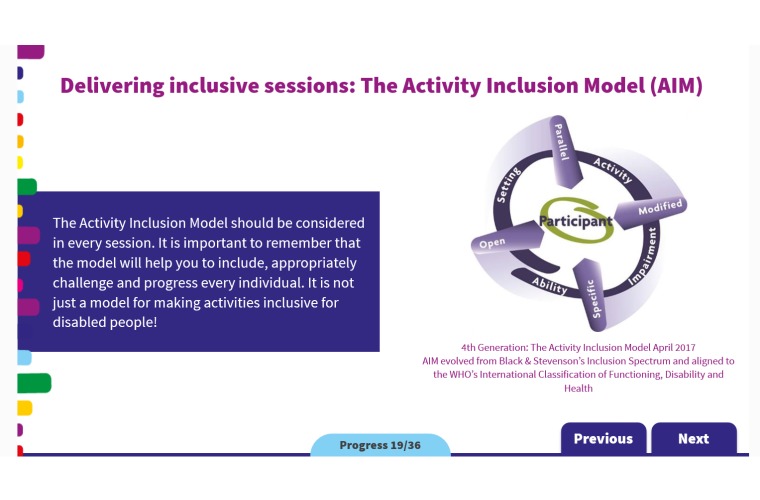 The module takes approximately 1 hour to complete. You can complete it at your own pace and take regular breaks throughout.
The module is hosted by our delivery partner UK Coaching. For the best experience, we recommend using a desktop computer or laptop. Internet access is required.
To ensure this training opportunity is accessible to as many people as possible, it includes voice-over, video captions and screen reader accessibility features.