Response to Active Lives Children and Young People Survey 2019/20
Yesterday, Sport England published the latest reports from the Active Lives Children and Young People Survey. Almost 90,000 pupils Years 1-11 (aged 5-16) and parents took part, with data captured from across the 2019/20 school year. The results show that the number of children who were physically active fell by 1.9% compared to the previous year. Though disabled children activity levels were similar to their non-disabled peers, they continue to have less positive attitudes towards sport and physical activity.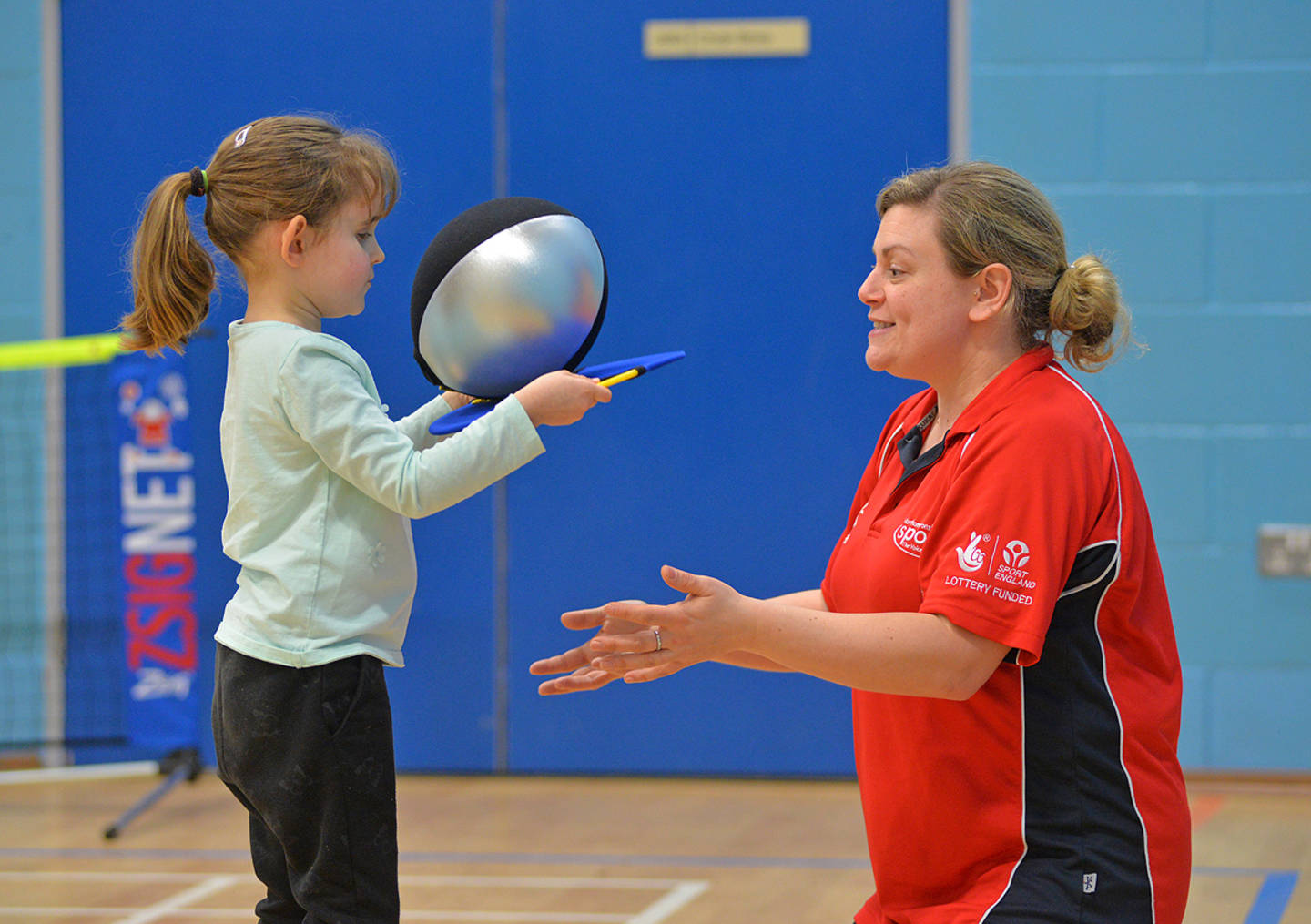 After an unprecedented year for children and for schools, it is important than we understand the impact on the coronavirus (COVID-19) pandemic on activity levels. Positively, the decrease in activity levels was less than expected, with disabled children and non-disabled children being active at similar levels.
Activity levels and types of activities
44.9% of children and young people (3.2 million) met the Chief Medical Officer guidelines of taking part in sport and physical activity for an average of 60 minutes or more a day. For disabled children, this figure is 46.6%.
The coronavirus outbreak led to a reduction in activity levels – during the 2020 summer term, the proportion of active children fell from 53.4% to 51.1%, a decrease of 2.3%. For disabled children, this decreased further to less than half (49.7%) being active.
The report shows the decreases in sport activities in the summer term, with team sports, athletics, and swimming being hardest hit. Children adapted to different types of activities, with participation in walking, cycling, and fitness activities increasing.
However, this means that over half of disabled children (53.4%) are not meeting the Chief Medical Officer guidelines and are missing out on the well-established benefits of being active.
Our research report 'My Active Future' in 2020 previously highlighted that low confidence and feeling uncomfortable were key barriers to being active for disabled children.
Ray Ashley, Strategic Lead at Activity Alliance, said:
"Although activity levels between disabled and non-disabled children are similar, we continue to be concerned about the pandemic's long-term impact on their lives. Disabled children appear to be more at risk, feeling less confident and competent in sport.
"We continue to work with others to address the growing concern that disabled children and adults may become the forgotten audience as activity increases. We cannot let this happen. If we do not act quickly, we risk failing the next generation and in our collective efforts to achieve fairness for disabled people in sport and activity. All Activity Alliance members are committed to ensuring disabled people can be active and stay active."
Attitudes, development, and wellbeing
Disabled children also continue to have less positive attitudes towards sport and physical activity than their non-disabled peoples, and to score less well on development and wellbeing measures:
Only 32% of disabled children feel confident when exercising and playing sport (vs 41% of non-disabled children). In the summer term, disabled children were much less confident (23%) whereas non-disabled children experienced a smaller decrease (38%).
Only 45% of disabled children strongly agree than they enjoy taking part in sport and exercise, vs 53% of non-disabled children.
Disabled children are less likely to agree with statements on individual and community development: 29% strongly agree that 'if I find something difficult, I keep trying until I can do it', vs 36% of non-disabled children, while 23% feel they can trust people of a similar age 'a lot' (vs % of non-disabled children).
Disabled children have lower scores for happiness (5.9 out of 10 vs 7.3 for non-disabled children), life satisfaction (5.2 vs 6.9), and things in life being worthwhile (5.5 vs 7.1).
Disabled children are much more likely to be lonely: almost a quarter (24.2%) are lonely often/always, compared to only 6.5% of non-disabled children. This increased to 31% for children with three or more impairments. A positive outcome of the pandemic was that some groups of children, including disabled children, were less likely to often/always feel lonely (19% in the summer term compared to 26% in the Autumn 2019 term).
Demographic differences
The survey also demonstrated other demographic differences for children, highlighting the need to consider other social factors.
Boys (47% or 1.7m) are more likely to be active than girls (43% or 1.5m). Boys were, however, more affected by coronavirus: activity levels for boys fell over the summer term, while they were maintained for girls.
Those from low affluence families are the least likely to be active (38%)
Black children and young people are the least likely to be active (35% compared to 47% of White British children).
More information
Over the year we are regularly reviewing secondary research, 'The impact of COVID-19 on disabled people'. This shows that families with disabled children are facing broad challenges. That is with accessing social and medical care, financial pressures, and many children had not returned to school for the autumn term. While it is positive than many disabled children have been able to stay active during this difficult period, it is clear that support will be needed to help all children access the same outcomes of sport and physical activity following the pandemic.
We continue to support organisations and deliverers to support children stay active during the disruption. Our Inclusive PE Training Programme is now being delivered online. The course helps teachers and school staff to provide inclusive and high-quality PE experience to pupils, even in these challenging times.
Please get in touch with Jessica, Research and Evaluation Advisor, if you would like to discuss the research: Jessica@activityalliance.org.uk