The Gift of Resistance Bands from WheelPower
WheelPower has been providing opportunities for disabled people to play sport and lead healthy active lives for over 70 years.
The National Disability Sport Organisation's charitable mission is to transform lives through sport and physical activity, and this mission wasn't going to change because of the COVID-19 pandemic. It was at this point that WheelPower set in motion plans to create new and exciting digital resources that would allow disabled people to stay active from their homes throughout this extended period of isolation.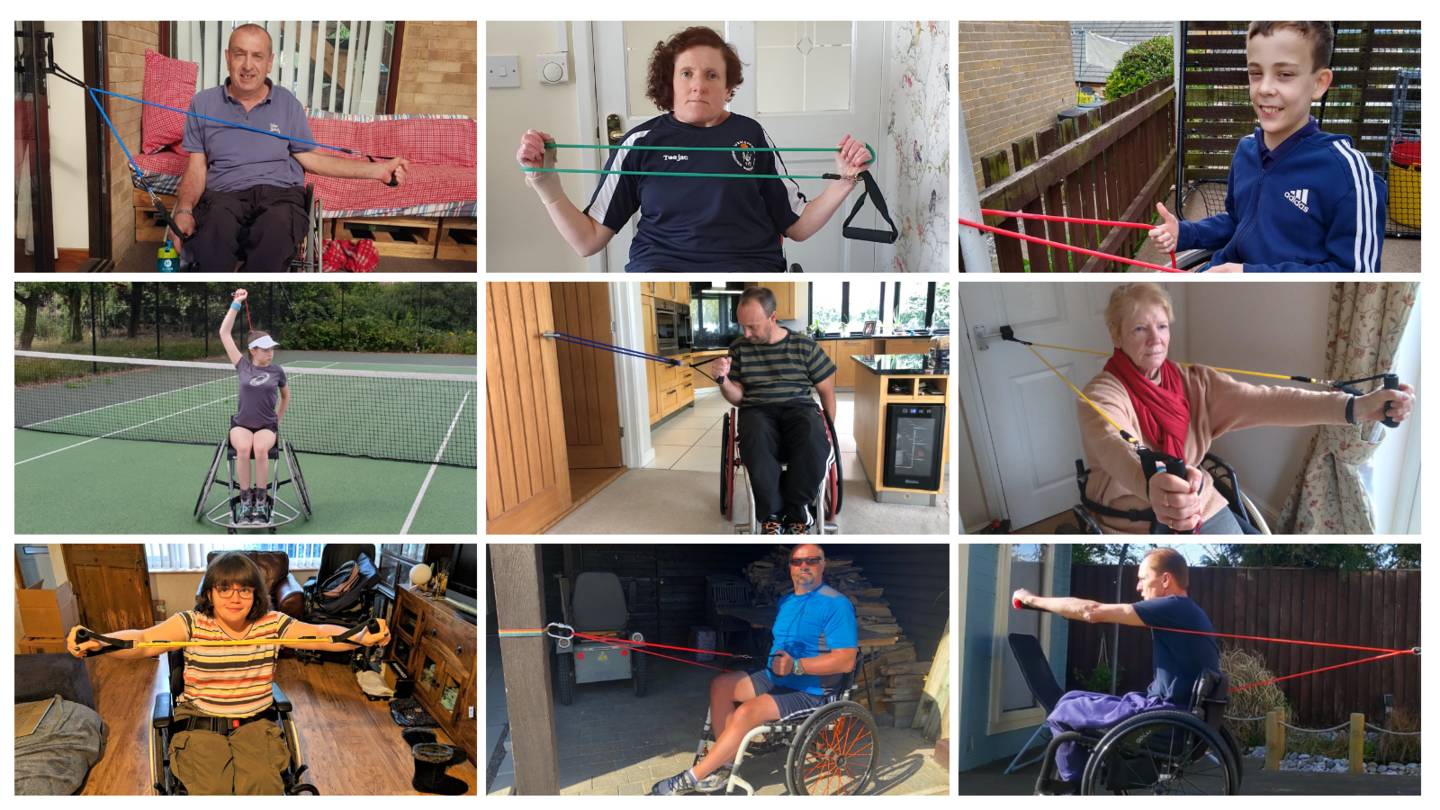 Martin McElhatton, Chief Executive of WheelPower, comments further:
"In May 2020, WheelPower launched our Exercise at Home programme to support disabled people stay active during COVID-19. This led to the creation of new online workouts, such as Yoga, circuits, cardio and resistance bands training, which were well received by our participants. To support the release of our Resistance Bands films we were also able to provide disabled people with the essential equipment, by gifting them with a free set of bands, enabling them to maintain their health, fitness and increase their strength in a fun and easy to use way."
Since the Resistance Bands programme launched in April 2020, and with the support of WheelPower's funders, over 450 new sets of bands have been provided to disabled people throughout the UK. Below are some of their stories:
Daisy's story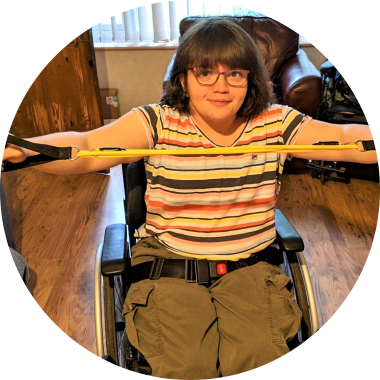 Daisy is 22 years old and from Cheshire. She has cerebral palsy and works full time as an IT support analyst and loves playing the wonderful sport of boccia!
"I normally would be playing boccia and attending a wheelchair multisport group every week. Unfortunately we have been unable to meet due to COVID-19 so the sports sessions I normally do with them haven't been taking place."
"WheelPower's resistance bands have meant I can now fully participate in the online classes which I have really enjoyed. The classes are also adapted to me as a wheelchair user and I can be relatively independent in completing the exercises. I struggle to access most un-adapted forms of exercise and other workout videos so finding the WheelPower ones has been really important and given me something to do! They have really encouraged me to exercise and stay fit during the last year."
Lucas's story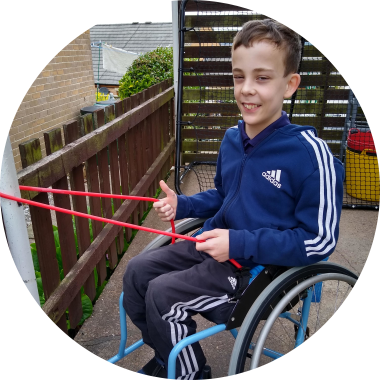 Lucas is 13 years old and from Huddersfield, Yorkshire. He has cerebral palsy Lucas has been shielding at home, which has affected his exercise routine significantly. Although he has used resistance bands before with his physio these bands are the first he has had of his own.
"The new bands are a lot easier to use, and I now do my stretching and toning workout with them, mainly to help my shoulders. The bands have been really helpful in lockdown and the different strengths of the bands are really good. I use them in my weekly wheelchair racing zoom meeting and they are really helping to keep me toned up in lockdown."
The Resistance Bands programme from WheelPower has been extended into 2021. If you are interested in finding out more about this programme and how to apply for your free set then please visit WheelPower's website.