World Health Day blog: "Go at your own pace"
This year's World Health Day (7 April) theme is building a fairer, healthier world. The day marks the anniversary of the founding of WHO in 1948. It draws attention to a specific health topic of concern to people all over the world. We agree with the campaign's message that our world is an unequal one. Activity Alliance's vision is to seek fairness for disabled people in sport and activity. Not only are disabled people the least active in our society, the COVID-19 pandemic has hit disabled people the hardest. It is not right or fair that disabled people face barriers every day to live and thrive as active citizens.
Mark Fosbrook, one of our Engagement Advisors, took time out from leading on Include Me West Midlands to reflect on the impact activity has on his life. Mark is a former Paralympian and works across the region to change attitudes towards disabled people and embed inclusive practice. He talks openly about his experiences in the last year, his personal health challenges and hopes for a fairer, healthier world.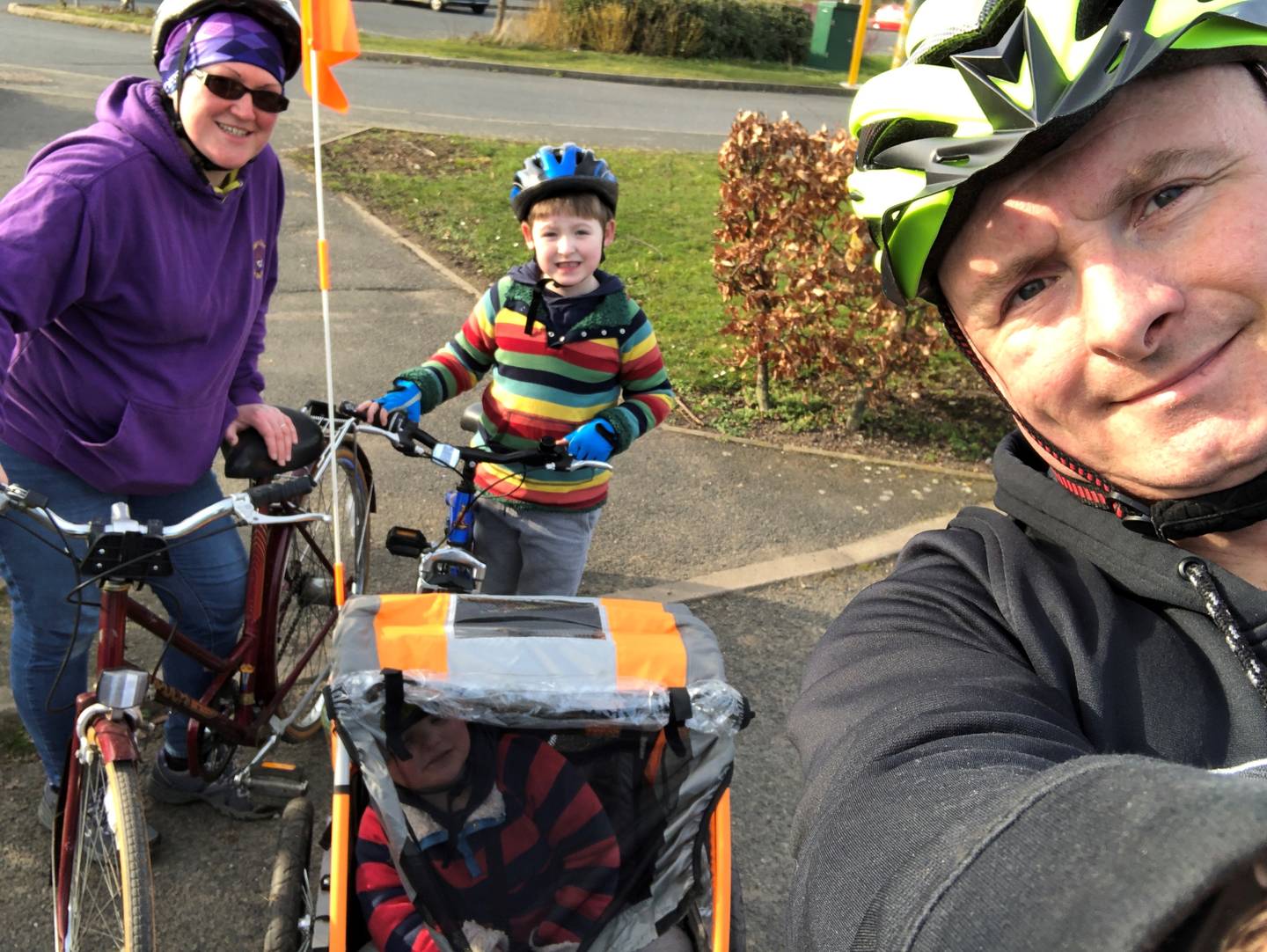 Sport and activity have been so central to my life. They have given me a purpose, fuelled my passion and determination, and my physical and mental health have also hugely benefited.
Being active has allowed me to be fitter, stronger, faster and able to do things without struggling. And the drive that sporting activity has given me has also transferred into other areas of my life.
Sport has saved me during many significant moments that left me in dark places. Being able to have a controlled physical outlet, away from other aspects of my life, has been hugely beneficial.
I realised at a young age that sport was an ideal platform to show that my impairment didn't define me, nor hold me back. And the social benefits are undeniable.
Yet the last year has been a real rollercoaster and at times I've forgotten how beneficial sport and activity are to me, my health and my outlook on life.
I contracted COVID-19 last spring and it absolutely floored me. I ended up in hospital for three weeks with a collapsed lung and lost a lot of weight. It was a stark moment for me when reality hit that the virus could take anyone.
That time spent in hospital had a real impact on me and my outlook on life. Knowing I could become so ill so easily, despite living a healthy and active lifestyle pushed me to just give up. I was eating badly, I stopped exercising and I wasn't in a good head space.
Thankfully I'm now back on track and looking forward to society beginning to reopen over the coming weeks. I'm also training for a 112-mile cycle in September to raise money for breast cancer, as part of a team triathlon. This has hugely helped me to regain my fitness and drive. Being out on my bike makes me feel amazing and I'm once again reaping the huge benefits on both my physical and mental health.
However, I know that there are real fears amongst disabled people about returning to sport and activity. Our Annual Disability and Activity Survey shows the impact and work ahead. This year's survey results show how the pandemic is not only widening existing inequalities for disabled people but creating new ones too. A fear of contracting the virus (35% vs 13%), the impact on their health (31% vs 13%), a lack of space (23% vs 18%) and support to be able to exercise safely at home (16% vs 5%), have become significant barriers for disabled people, compared to non-disabled people.
I would consider myself confident, fit and healthy. But even I didn't feel that comfortable going to the gym during the small window in the pandemic when we could. And it reinforced how important it is that we encourage disabled people to return to sport and activity. That is wherever or in however they feel comfortable. Whether that is at their local leisure centre or keeping active from home.
As a disabled person, we will have these worries. And it's perfectly ok – we need to feel and keep ourselves safe. But we also need to understand that so many sport and leisure providers are working extremely hard to help. They are doing all they can to ensure their facilities and opportunities are COVID-secure and as safe as they can be.
In the West Midlands I am driving a social movement for change called Include Me West Midlands. We're working to make the region the best it can be - engaging disabled people to be active, placing them at the heart of the conversation. It focuses on removing the health inequalities that exist and make good health a viable option for more people.
We're seeing the increase in the amount of attention being more fit and active is getting. I fully support people desires to do so – without doubt there are many health benefits.
For those taking their first steps into sport and activity, my message is simple. Be open to the idea that you can do more than you think. Don't immediately discount an activity – there are so many ways to adapt activities and make them accessible to everyone. Just go at your own pace, enjoy and embrace the benefits that being active will bring.
Activity Alliance's team is here to help. Our reopening activity guide is a great starting point, written in consultation with partners across sport, leisure and disability equality. This includes considerations for community sport and leisure providers on including disabled people and people with long-term health conditions. It helps sport and leisure providers to play their part in building a fairer, healthier society.