Activity Alliance seeking runners for virtual London Marathon
Activity Alliance is working towards achieving fairness for disabled people in sport and activity. We cannot do this alone and we need your support to help us tackle inactivity and inequality head-on. Support us by being a part of team Activity Alliance for this year's unique virtual Virgin Money London Marathon experience.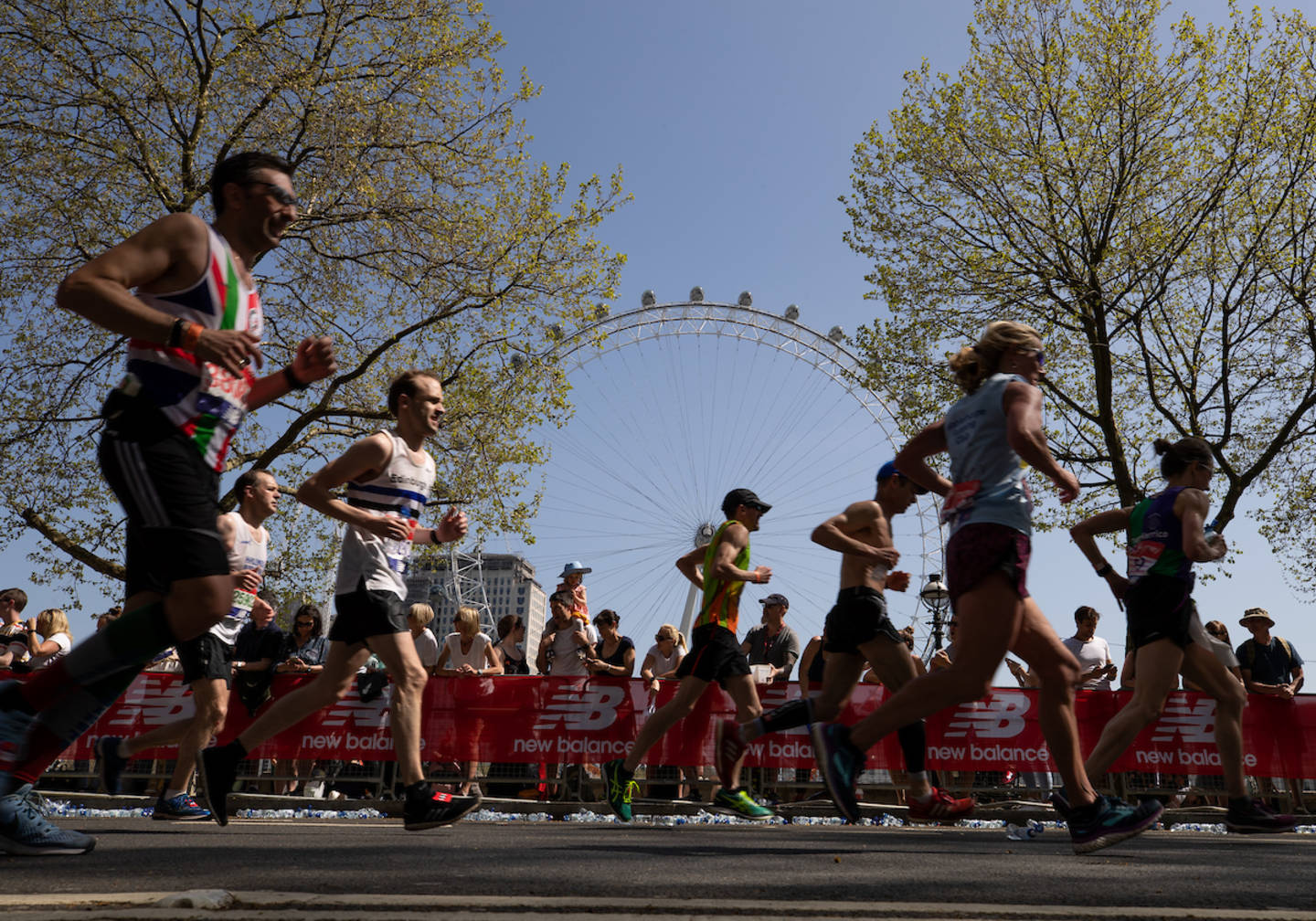 The COVID-19 pandemic hit disabled people the hardest in many ways and our role has never been more important than it is right now. Disabled people are the least active in our population – twice as likely to be inactive as non-disabled people. It is too early to know the full impact of COVID-19 on disabled people's activity levels, but current figures are extremely concerning. Before the pandemic, we were seeing glimmers of hope as disabled people's activity levels were improving.
Our work continues to be impacted by the pandemic too. We have paused participation programmes that engage the least active across the nation, and share many stories from disabled people who feel socially isolated and less confident about being active again. Now, we are calling on our supporters, new and old, to raise much-needed funds for Activity Alliance.
On Sunday 3 October, 100,000 people will be taking part in the biggest marathon ever staged in the world. 50,000 will be running the streets of London and 50,000 will be doing it from wherever they are in the country. Runners who take part virtually can choose to run, walk or jog and you will have 23 hours, 59 minutes and 59 seconds (from 00:00 to 23:59:59 BST) to complete the 26.2 miles.
If you have secured a ballot place in the virtual Virgin Money London Marathon, or are looking to secure an Activity Alliance charity place, we would love to have you join our team.
Whether you are a seasoned or first-time runner, Activity Alliance will be with you every step of the way. We will do all we can to make your virtual Virgin Money London Marathon experience one you will never forget!
John ran the virtual Virgin Money London Marathon last year for us. He said:
"This was the second virtual event I had completed in 2020, but by far and away the best. The app was first class - to be cheered by the virtual crown along with Steve Cram and Paula Radcliffe and their top tips at each mile really helped to keep me going. But more importantly, to share the London Marathon experience with friends and family was a real bonus."
John's top tips for running a virtual race are:
Plot your route well in advance and think about what it will be like on the day. Will there be any road closures for example.
Train as normal, but remember that you have all day to complete the Virtual Marathon. That said - it's still a very long way, so if you decide to walk the 26.2 miles, make sure you've trained for that.
Refuelling. Make sure you are carrying enough supplies. Get friends and family to meet you at agreed locations to set up a watering station and to provide encouragement.
Wear your VMLM bibs on the day, that way people will know what you are doing and can cheer you along.
Tell everyone what you are doing and your route so they can come along and support you.
Make sure you have the right technology to run the app and that everything is charged up correctly before your run.
When your medal comes through the door, it will be the same as the one you get for running in London - it is an equal achievement so don't be shy and wear it with pride.
Activity Alliance has 23 fundraising places available for the Virtual Virgin Money London Marathon. The individual fundraising target is £250 and there is a registration fee of £30. To secure a place for this fantastic event, get in-touch before Friday 16 July 2021 by contacting events@activityalliance.org.uk.