Get active with WheelPower this winter
WheelPower, the national charity for wheelchair sport, is encouraging everyone to get active and stay active this winter with the support of their online resources. With live zoom classes to sign up to, workout videos to watch, and free exercise equipment available - there's no better time to join the movement!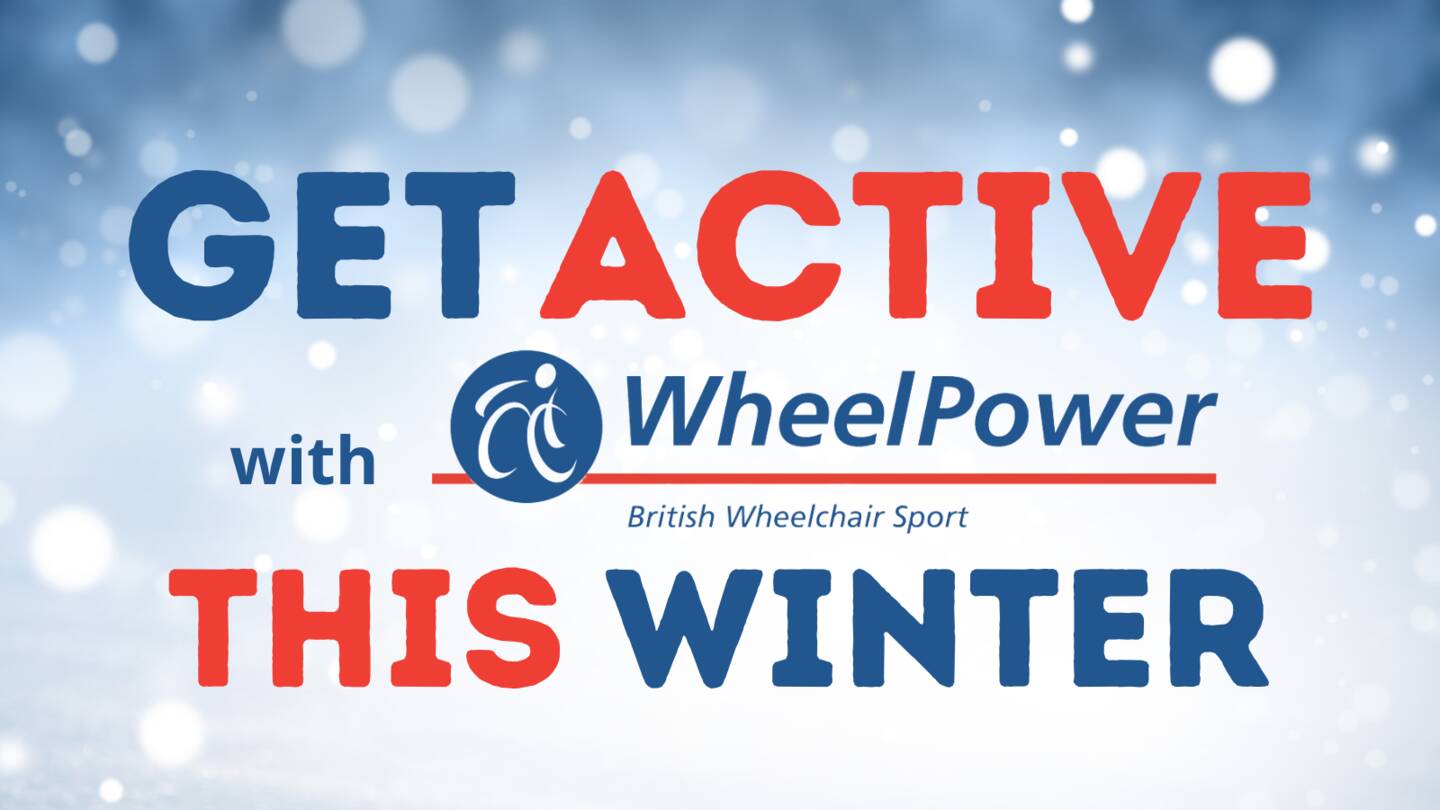 This November, WheelPower have launched a new campaign 'Get Active with WheelPower this Winter' to support disabled people to stay active through the upcoming winter months. Over the last 18 months in response to the COVID-19 pandemic, WheelPower has created a series of new digital resources to support disabled people across the UK to stay active at home. Now with winter on its way, they are relaunching their full programme of online content to raise awareness of the charity and the importance of being active.
WheelPower's Head of Sport, Emily Weller said:
"During the winter period it can be more difficult for disabled people to maintain their fitness and access physical activity. The change in the weather and the dark evenings mean that we all spend more time at home and are looking for new ways to exercise. This winter we are delighted to reintroduce you to the online resources from WheelPower, to help you get through the next few months."
Live online exercise classes
Look out for WheelPower's live online exercise classes. They deliver three classes via Zoom each week. These classes were designed to support disabled people to exercise during a very difficult time, and although many restrictions have now been lifted they continue to be incredibly popular. All of WheelPower's live online classes are free of charge and are delivered by our wonderful team of instructors - Ben Clark, Ella Beaumont and Nina Boswell-Brown.
Sign up for a live exercise classs with WheelPower
Online workout videos
Don't worry if you can't join a live class, WheelPower has got you covered! Check out their series of 38 recorded online workout videos. From cardio, to circuits, to resistance bands training and yoga, there is something for everyone to enjoy on the YouTube Channel. Ready and waiting for you, you can get active whenever and wherever it suits you want to.
Check out WheelPower workout videos on YouTube
Resistance bands programme
Since the start of the pandemic, WheelPower has gifted over 700 sets of resistance bands to disabled people in the UK. Now as we head into the winter months, they are continuing to accept your applications. Having your own set of bands can open up a whole new world of exercise in your home. They have already provided much joy for the individuals who have benefited from the scheme so far.
Apply for a free set of WheelPower resistance bands
If you would like to know more about the Get Active with WheelPower this Winter campaign, or the online exercise resources please email sport@wheelpower.org.uk or call 01296 395995.