Kick on during winter with Accessibility Mark
Staying motivated to participate in outdoor activities during winter can sometimes be hard but knowing that a friendly face will be looking over the stable door when you arrive at the yard is a sure fire way to make you pull on your thermals and head out of the door for a riding lesson.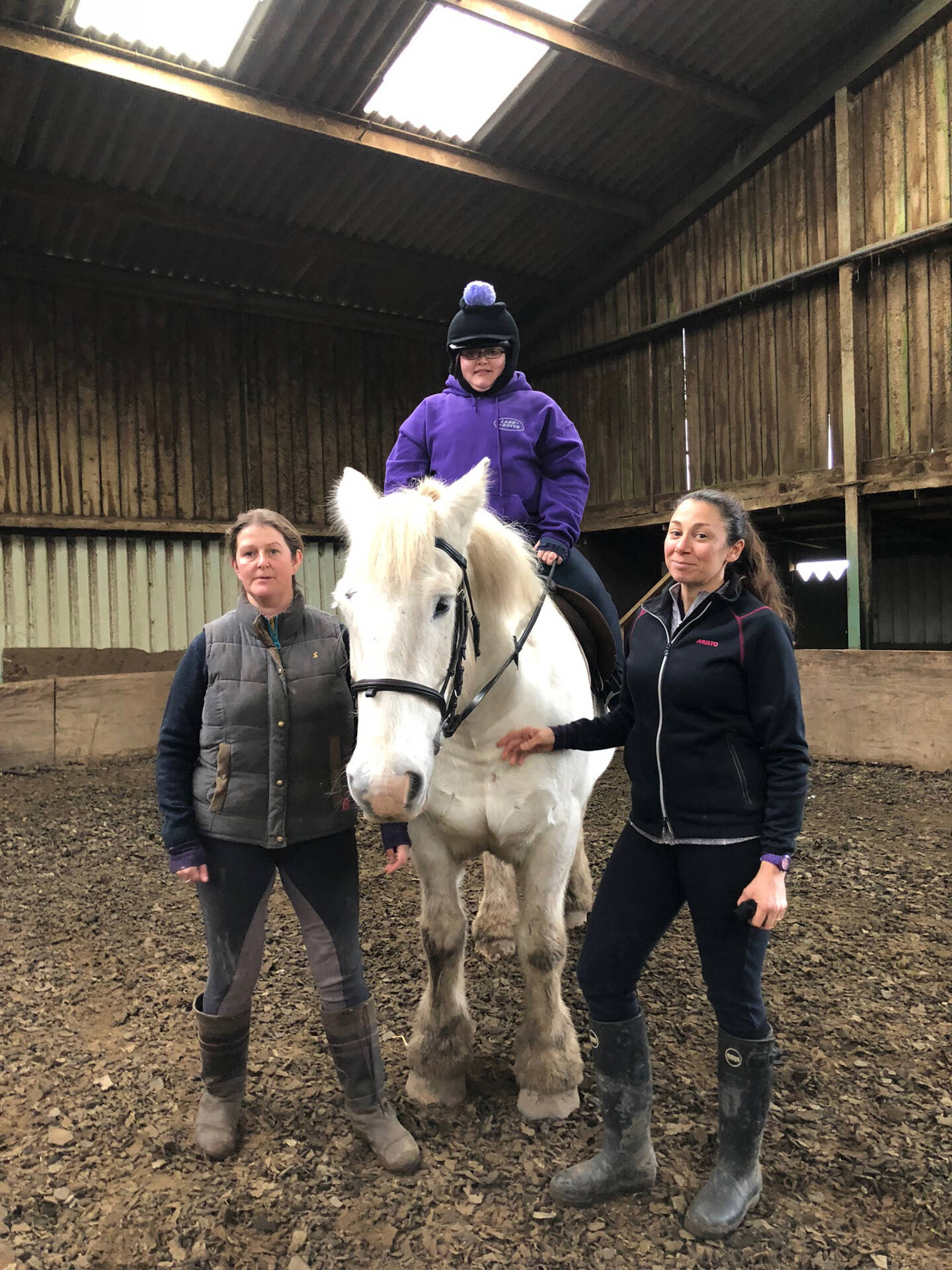 Horse riding is a great activity that can be enjoyed by everyone, including disabled riders all year round, with many equestrian centres having indoor facilities to continue riding even in the worst winter weather.
According to recent research conducted by leading disability charity Leonard Cheshire Homes, equestrian centres are the most prevalent provider of Para-sport activity in the UK. There are 56 Accessibility Mark approved centres up and down the country helping to fulfil demand for horse riding for disabled people.
As the research points out, horse riding is easily adapted to people with impairments, through small pieces of additional equipment, such as looped reins, and the presence of volunteers who can lead the horses and ponies and walk at the side of the horse if needed.
It can be tempting to spend more time indoors during winter but there are a number of good reasons to keep up with regular riding lesson throughout the colder months.
It can boost your mood – staying active is good for your mental health, especially in winter, helping to reduce stress and the risk of depression as well as improving cognitive function.
Alleviate loneliness - the social interaction that comes with participating in a group activity is great for the isolation that some disabled people can feel with the added bonus of making new friends along the way.
Improves sleep – outdoor activity during winter exposes us to natural light which has been shown to improve sleep quality and give our immune system a boost.
Once you are in the saddle all wrapped up and cosy in your winter coat, you will soon forget how cold it is as you reap the benefits both mentally and physically from spending time with your favourite horse or pony this winter.
Accessibility Mark status is awarded to a riding centre that has been approved by the RDA following training and assessment. The close link with the RDA means that it can offer continuous support to the establishment to ensure it provides a first-class experience that aims to be hugely beneficial to riders of varying levels of disability.
To find your nearest RDA Group or Accessibility Mark centre visit www.rda.org.uk.